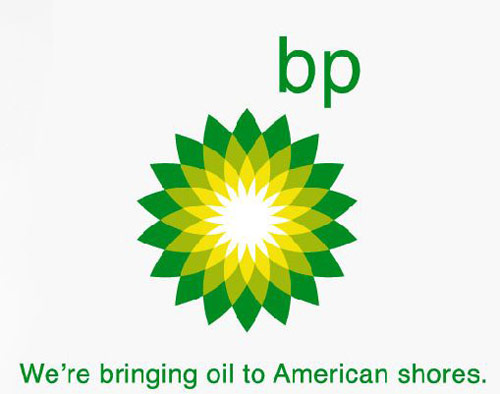 Nasty old British Petroleum. Emphasise the British.
Filthy company, bringing oil onto virgin Louisiana shores. For profit, no less.
Kick Tony Hayward up the backside. Irresponsible lout. What was he thinking of?
Profit indeed, Obama.
39% of BP is American owned. American pension funds. American stockholders. Driving forward the need for profit.
Pushing the bounds of technology, just like the American government wanted. Making America less dependant on imported oil. 50% of your oil imports are from those nasty terrorists overseas – remember?
BP employs 22,000 American citizens versus 10,000 British citizens. Most of the workers on the rig were US citizens. The rig was run by two US companies. Most of the safety equipment that failed was US made.
BP hired that rig. I don't hear you mentioning that.
Try making smaller cars you ungrateful gits, try heating your homes less.
You'll use less imported oil. Firms like BP won't be driven by their stockholders to push the bounds of technology to bring oil to American shores. They'll take their nasty technology away – and put it in places like Kazakhstan.
Feel free to buy your oil from there.
June 16, 2010 at 18:25




June 14, 2010 at 21:33







June 14, 2010 at 14:06




June 13, 2010 at 13:25







June 12, 2010 at 02:16




June 12, 2010 at 01:26




June 11, 2010 at 21:11










June 11, 2010 at 22:44







June 11, 2010 at 19:45










June 13, 2010 at 20:10




June 11, 2010 at 19:07










June 13, 2010 at 20:01




June 11, 2010 at 18:50




June 11, 2010 at 18:07




June 11, 2010 at 17:38




June 11, 2010 at 17:14