'Crossbow Cannibal' puts a sock in it.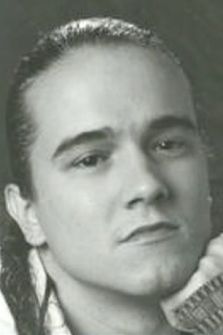 "'Crossbow Cannibal' Stephen Griffiths hospitalised after after failed suicide attempt" screams the Mirror's 'exclusive' – stuttering its way through two 'afters' in its excitement, and handily mirrored in the Sun and the Daily Mail. Is that what passes for an exclusive these days?
It seems he was found on the floor of his cell in the middle of the night in circumstances which strangely mirror those of other fatally orgasmic exponents of the art of auto-erotic asphyxiation – as perfected by MP Stephen Milligan and Michael Hutchence, but without the orange. Is fresh fruit hard to obtain in prison?
But hark! Tabloid morality being what it is, we must not think that Stephen was enjoying himself in prison; this is billed as a 'suicide' attempt. This is a man already accused of successfully killing three women, and we are to believe that he ties a sock around his neck in a bid to kill himself? How long are prison issue socks? What's wrong with tearing up a prison bed sheet or is that not the done thing these days?
We are quite sure it was suicide are we?
A jail source said: "The guards found him on the floor of his cell blacked out. He had obviously tried to kill himself."
Lo! We have an expert and reliable witness!
Was that an official source – or another prisoner with access to a mobile phone and the Sun's number handily stored in there?