Lost words in our vocabulary.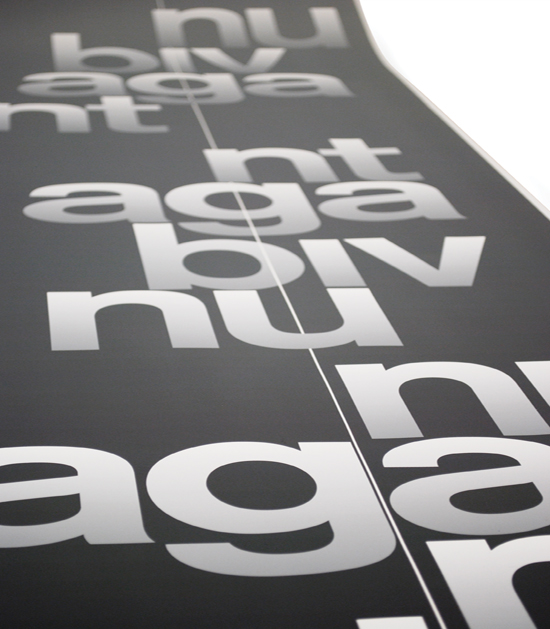 The media is awash with words. They spiral out of the mouths of politicians in a plume of murky dust. Pundits ladle them over our heads at every opportunity. The Unions churn them out faster than my Labour troll. The man in the pub vomits them between each pint. Mumsnet sugar coats them.
The law of averages says that every known word should reoccur at least once in a decade, and yet there are two we just don't hear at all. They have been airbrushed from the national vocabulary.
'Austerity', 'cost cutting', 'losing front line services', 'need for economy'. In a parody of spellcheckers ability to throw up its chosen version of what you thought you wanted to say, these words insert themselves into every dialogue, every column inch, every hertz of sound wave regarding our current financial difficulties.
Yet hark! Listen! We almost hear the words here; skirted round to be sure, but alluded to:
"The next thing that failed politicians may come out with is that people, as well as paying their council tax, should clean the streets themselves."
Whooo! That is the voice of the GMB Union at their annual conference in Merseyside. Live in fear Brothers, the day when householders may have to take 'personal responsibility' Nay! Don't use those words! When householders are forced to clean up after themselves, is fast approaching – but there is a solution:
"Clean streets are perfectly feasible everywhere, it's just a matter of ensuring there are enough properly trained and equipped street cleaners employed to do the job."
'Properly trained and equipped' – do you hear that? How much training do you need to know how to use a broom? Why do you have to be equipped with a broom? Provide your own, every household has one.
In our commune, every year the Mairie publish a list of the jobs that need doing, and the cost of paying someone to do it for us. We are invited to donate the materials, or our time to do those jobs. We are all aware that no donations, no volunteering, means that the total cost will be apportioned between us. It's very simple. In the good times we chose to pay to be relieved of the burden; when times are hard, as they are now, we volunteer and donate materials. Everyone does their bit.
Last year the local roofer scrambled the entire Rugby club and gathered up every spare roof tile in the village to spend the week-end re-roofing the village hall. Everyone turned out with food and drink for them at regular intervals. No grant from the EU, no cost on our rates.
The kid's playground was repaired and repainted. The Boules pitch resurfaced. The tourist office repainted. The grass verges cut and weeded. The Lime trees pruned.
We live here, we benefit. We opted not to pay for someone to do it for us. A total of 700,000 euros worth would have gone on our rates had we not. Too simple for the UK?
The media are now chewing over the matter of university fees. Pundits come forth to opine the likelihood of 'poorer students' being barred from university. Nonsense on stilts. The average degree course requires 10 or less hours of attendance at lectures and seminars. Fine, hold them on a Sunday. Or Saturday if the academics bleat too loudly about Sunday observance.
Get a job during the week. Do your reading in the evenings. Write your essays on a Saturday. Sign up to the Open University if you can't afford the fees.
It is not someone else's fault if you can't afford the full on seven days a week sex and booze fiesta that is modern university life. It is not learning that lack of money is barring you from – it is living away from home, enjoying the social life, not having to borrow books from the library, the gap year; that is what you are barred from. That is no more the fault of the taxpayer than is my impecunious inability to go on a world cruise.
Have you heard the words 'personal responsibility' mentioned anywhere in connection with learning? Or clearing rubbish? Or translating your gas bill? Or helping your children catch up at school? Or catching the inevitable rats if you didn't clear up the rubbish?
The words have been erased from our lexicon.
It is easy to say that it is the result of 13 years of statist policies inducing a collective apathy towards doing it yourself, but I don't see any evidence of the new Condom government pointing out how many costly services could be replaced by a bit of self help. Merely a statement that we can't afford them any longer.
Never mind government, never mind district councils, it is at the level of parish council that should be delivering a kick up the backside.
June 12, 2010 at 01:18







June 11, 2010 at 17:52







June 11, 2010 at 17:38




June 11, 2010 at 14:58




June 11, 2010 at 14:31




June 11, 2010 at 13:50




June 11, 2010 at 12:43




June 11, 2010 at 12:41







June 11, 2010 at 14:18










June 11, 2010 at 15:42







June 11, 2010 at 16:12







June 11, 2010 at 12:22