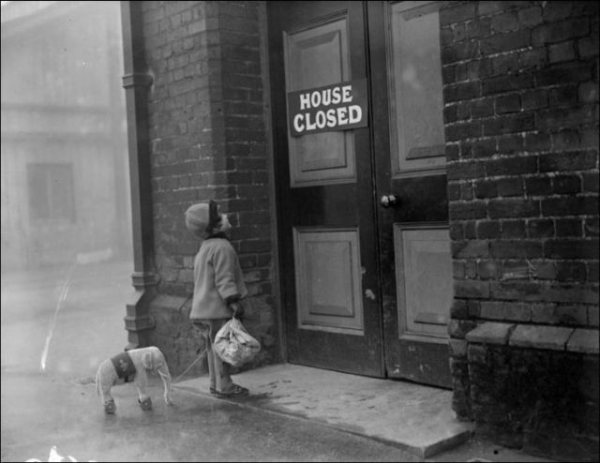 Sir John Thingie MP, interviewed in one of the House of Commons' many bars.
Look — look — it's quite simple. We didn't get to see the bloody books until we were in. It's not like buying your local newsagent, you know. You don't get to see the profit and loss before you take over. So it was only when we opened up the books, and George suddenly shouted "F*ck*ing H*ll" that we realised it wasn't just bad, it was bloody hideous.
Oh rather, yes. A brandy for me. Sod it, make it a double.
And when we saw the size of the debt, we hit the roof and so did the interest. Seventy billion a year by 2015. Christ, you could buy Spain for that much. And get change.
It was all down to Gordon's little adventures, organising away-days for bankers and increasing their meagre wages. Not to mention all the money leaking away in MPs expenses. Actually, old chap, I'd rather you didn't mention that. Bit embarrassing, if you… er… catch my drift.
And of course, there was Gordon's little bet he placed with Ladbrokes, with that 395 tonnes of our gold. Worth nearly sixteen billion dollars at today's price.
No doubt about it, old chap. We are up the bloody Swannee without a paddle. Now it's up to us to put our best shoulders forward, feet to the wall, grit our teeth — those of us who have teeth — our noses to the grindstone, and… and … what was I saying?
Oh yes, another brandy. And have one yourself.
Oh yes, we are deep in the brown stuff. Not to grumble, we'll muddle through, even millionaires like myself. Most of the little people won't mind working on till they're eighty-five… probably enjoy it. Or having their pensions reduced to thirty groats a week. We've all got to forego some of the little things we've grown used to. Foreign holidays… Scandinavian au pairs… food.
But we are all going to share in the pain, every one of us. Even myself. Indeed, I have just thrown my own little grandson — twelve last month — onto the streets, as a cost cutting measure. Somebody has to lead by example. Belts have to be tightened, as painful as it might be, and after much consideration, it came down to a choice between him or the Bentley. And that's been in the family for much longer than he has.
I understand he has been taken in by a local firm. From now on, Nigel — I think that was his name — will be helping in the fight against pollution, by clearing excess carbon deposits from the nation's chimneys.
It is a shame — I shall miss the little fellow. But we all have to do our bit, and that's my contribution. And anyway, who would look after him, now that his mother — my daughter — has been sold into slavery?
Another quick one?