Copper metes out Summary Justice.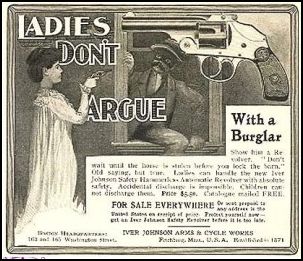 The Police and the courts have never appreciated 'the man on the street' muscling in on their proprietary right to mete out 'Justice'.
Even those who have been defending their own home, pace Tony Martin, convicted and jailed for shooting young Fred Burras when he caught him breaking into his isolated home, and more recently Munir Hussain was jailed for beating a man who had broken into his home – although he was released after a public outcry – have been treated to a homily regarding the dangers of vigilantism and vengeance.
Now the ministry of justice is to carry out a review of the law in such cases and will look at increased legal protection for members of the public willing to 'apprehend criminals'. Note the phrase 'apprehend criminals' – not beat them over the head or shoot them.
The central issue on any proposed change to the law is likely to focus on the use of proportionate force, and continue to condemn any action which would result in permanent damage to a member of the honourable company of burglars and thieves.
So it came as some surprise to read of a young man who is in a serious condition in hospital, of whom the police have cold heartedly said 'He will have to live with the consequences of his criminal action for the rest of his life.' Particularly since the link to the news item suggested that it was a Copper who had taken action that resulted in him languishing in intensive care. I thought they didn't approve of that kind of thing?
However, on closer perusal of the article, it seems that the teenager was engaged in stealing copper cabling which he had failed to check was still carrying live electricity.
11,000 volts worth. He has suffered extensive burns.
The Police were clear cut in their statement.
"We have had a number of these types of burglaries recently and we want emphasise that the intruders are putting themselves in highly dangerous situations where death could result from dishonesty."
Why couldn't they put out a statement like that after Munir Hussain battered the man who broke into his home, or Tony Martin shot his intruder?
June 9, 2010 at 10:59







June 9, 2010 at 07:58




June 9, 2010 at 07:55




June 8, 2010 at 22:38







June 9, 2010 at 10:42










June 9, 2010 at 14:10




June 8, 2010 at 21:24




June 8, 2010 at 21:06




June 8, 2010 at 20:58




June 8, 2010 at 20:54







June 8, 2010 at 21:32










June 9, 2010 at 14:09




June 8, 2010 at 23:16







June 8, 2010 at 20:21










June 8, 2010 at 21:17







June 8, 2010 at 21:20







June 8, 2010 at 22:17










June 9, 2010 at 10:58




June 8, 2010 at 19:39







June 8, 2010 at 19:39




June 8, 2010 at 18:55










June 8, 2010 at 18:03







June 9, 2010 at 14:06




June 8, 2010 at 17:39