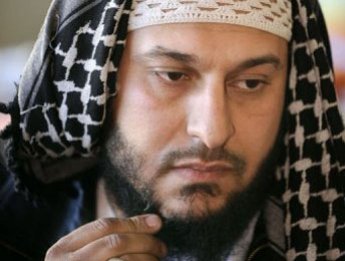 France is on the cusp of another outbreak of 'carbeque' and racial tension.
Two months ago, halal butcher and Muslim, Lies Habbadj, (great name!) was accused of polygamy by the French Minister for the Interior, Brice Hortefeux.
Habbadj 'wife' had been fined 22 Euros for driving in Nantes with her face fully veiled, thus obscuring her view, which is against French law.
Whilst the 22 euros may not seem a lot, it has become a cause célèbre amongst the Muslim population here.
Matters have become so heated that the Nantes prosecutor was invited to investigate other aspects of Habbadj's household.
So far he has discovered that Habbadj has fathered 15 children (soon to rise to 17) from the four women, including his one legal wife, who live here in France with him.
He has claimed a total of 175,000 euros in welfare payments – including 10,000 in respect of two of the women who were living in Dubai at the time. All this whilst running a thriving business employing 13 foreigners (without correct work permits) and one student – all paid below the minimum French wage.
He has now been charged with 'welfare fraud' and 'violating labour laws'. The prosecutor insisted on taking possession of his passport and a 10,000 euro bail being deposited in cash before allowing him to leave the court.
The Interior Minister has threatened to strip him of his French passport.
It's what we in England used to call 'throwing the book at him'.
Sadly and inevitably, numerous buildings will be set on fire, and thousands of pounds worth of motor cars will go up in flames; emergency services will be asked to risk their lives to keep uninvolved people safe, and all leave will be cancelled for the police.
All because his religion demands that his wife be allowed to drive round virtually blindfold.
Yada, yada, yada.