A Penultimate Word or Two from the Grammar Nazi.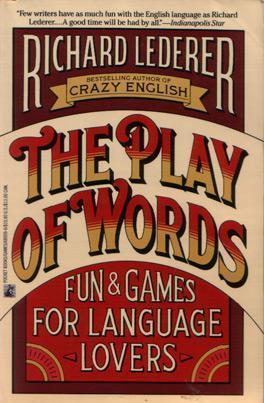 I have been accused of many things over breakfast – of burning the toast, of putting something known to be hated into the packed lunches, of deliberately hiding any clean underpants etc. – but this morning I was accused of something about which I was secretly rather pleased.
"OMIGOD Mum, you're a Grammar Nazi!"
The surly teenager, from whose curling lips these startling words fell, could not bear to hear me grumbling that the word 'fewer' should be used rather than the word 'less' when discussing the number of 'troops on the ground'
Unfortunately I had already taken the 'teen' to school by the time the Today programme featured an interview with Dr Bernard Lamb, Emeritus reader in genetics at Imperial and former president of the Queen's English Society.  Dr Lamb concludes from his study of the final-year work of students at Imperial College, London that British students have far poorer written-English skills than students from China, Singapore and Indonesia.
Of his 28 students, the 18 UK-educated students had an average of 52.2 errors in two pieces of assessed course work and the final degree exam, whereas the 10 students from overseas averaged only 18.8 errors.
Spelling errors included "flourescence" for "fluorescence", "alot" for "a lot", "seperate" for "separate", "yeild" for "yield", "relevent" for "relevant", "introduications" for "introductions" and "pail vains" for "pale veins".
Many students took similar-sounding words to be interchangeable, such as: omit/emit, emaciate/emasculate, compliment/complement, infer/confer, parental/prenatal, defers/differs and vile/phial – one student wrote: "the flies (sic) ability to climb the vile wall"
According to Dr Lamb: "Overseas students were much better in avoiding word confusions and errors with apostrophes, other punctuation, grammar and spelling," (…) "We need to raise the very poor standards of UK students by introducing more demanding syllabuses and exams, more explicit teaching and examining of English and by consistent and constructive correction of errors by teachers of all subjects,".
He adds: "I conclude that many of our schools do a poor job of motivating their pupils to take English standards seriously and are not teaching basic topics such as grammar, spelling and punctuation effectively. Above all, they are not correcting errors. One of my final-year home students told me that I was the only lecturer ever to have corrected her English and that she was grateful for it, unlike some others. We need constructive criticism and correction from primary school onwards. We need to tell the country that good English matters."
I can assure Dr Lamb that at 3.30 this afternoon, at least one of this country's students will be trapped in a car while it is explained to her that good English matters.  Oh joy!
(Consistent and constructive correction of my errors grudgingly received – Gloria Smudd)