It takes Guts to fight for Allah.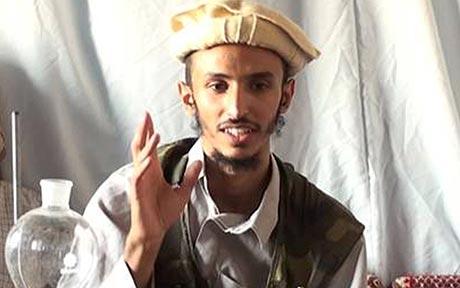 The remorseless search for those with the guts to give their all for Allah continues.
Richard Barrett, head of the United Nations' al-Qaeda and Taliban monitoring group revealed the vicious viscera employed by the organisation that has recently failed to 'awe' its supporters.
It entrailed (sic) one al-Qaeda supporter talking pre-determined tripe by mobile phone to detonate the 100 grams of PETN explosive cunningly coiled in the intestine of young Abdullah al-Asiri, one of Saudi Arabia's most wanted men.
Mr al-Asiri lost fæces when his bowel exploded – his left arm, which was the only recognisable part of him left,  ended up embedded in the ceiling, though presumably he gained social status from his Halaal enema.
This has seriously alarmed the world's security experts – and presumably the result of this offal tale is that the rest of us can now expect colonic irrigation to be a necessary pre-requisite of international travel.