Unravelling the Rubi-con.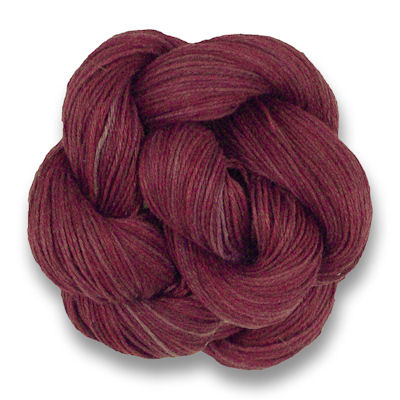 Sometimes, having the face and the tenacious nature of a pit-bull terrier isn't always an entirely miserable thing.  Sometimes, doggedly following a trail which has grown so faint  that it has almost disappeared isn't entirely unrewarding.  Sometimes, there's another chapter to the story, an extra scene to the play…
And so it is in the case of the now infamous Wrekin Wruby; so come hither, settle down and gasp as the intriguing tale unfolds …. (and titter ye not!)
Act I, Scene I
March 2009: The Shropshire-based firm Wrekin Construction has gone into administration owing more than £3.5m in outstanding VAT and tax bills, despite a colossal ruby purportedly valued at £11m featuring in the company's listed assets.  A few miserable music-facers sit at their desks ready for questioning. Enter administrators Ernst & Young.
Ernst: Let's 'ave a look at yer books then.
Wrekin Construction: OK.
Act 1, Scene II
Ernst: Do my eyes deceive me or 'ave you listed a ruby worth £11m quid in your assets?
Wrekin Construction: Yes.
Young: Where did it come from?
Wrekin Construction: It came from shareholder Tamar Group and we swapped it for "a fair value" of £11m paid in interest-bearing preference shares.
Ernst: Hmmm.  That's interesting.  Can we see the ruby?
Wrekin Construction: We think it's locked in a safety deposit box.  No-one's prepared to say they've actually seen it.
Young: Hmmm.  Even more interesting.  So who says it's worth £11m quid?
Wrekin Construction: "The fair value of the ruby gemstone was determined by a professional valuer at the Instituto Gemmologico Italiano (sic) based in Valenza, Italy, on 31 August 2007."
Ernst: But that would make it the most expensive ruby in the history of gemstone sales; Christie's are reported to have said the highest recorded price paid for a ruby was $3.6m (£2.6m) in 2006. Are you sure what you are telling us is correct?
David Unwin Jnr (managing director of Tamar Group, son of David Unwin Snr, ultimate owner of both Wrekin and Tamar) : "No comment".
Act I, Scene III
Young: Hullo? Is that the Instituto Gemmologico Italiano (sic) based in Valenza, Italy?
Loridana Prosperi: (a gemologist at the head office of the Istituto Gemmologico Italiano in Milan): Yes.
Ernst: Can you confirm the assertion of Note 13 of Wrekin's 2007 accounts that you saw this ruby on 31st August 2007 and valued it at £11m?
Loridana Prosperi: "That is impossible, because we were on holiday on August 31 2007."
Young: OK, thank you very much.
Act II, Scene I
Young: People in charge of Wrekin's accounts, can you tell us a bit more about The Gem of Tanzania and how it came to be in your possession?
Wrekin Construction: Um, err, umm, … One of the ruby's previous owners seems to have been Trevor Michael Hart-Jones who bought the rock in 2002 for about £13,000 from Ideal Standards, a mining company in which he had a stake. Shortly afterwards a gemologist from the Southern Eastern African Mineral Centre valued the stone at $21.3m.  Hart-Jones then brought the stone to London where a diamond setter and gem enthusiast by the name of David Davis provided an additional valuation of between $20m and $23m, apparently supported by a reference from Brian Dunn, senior valuer at the Crown Jewellers, Asprey & Garrard, in which Mr Dunn vouches for Mr Davis's 'high degree of competence' in the subject.
Ernst: But we've checked with Mr Dunn and he says, "Davis is not a valuer but he has used my reference to support several huge valuations as if I support them, which I certainly don't. I haven't seen this ruby so I cannot value it but I would be very keen to."
Wrekin Construction: Gulp!
Young: You still haven't explained how so-called The Gem Of Tanzania ended up with you; pray continue…
Wrekin Construction: Honest, guv, this is all we know … Mr Hart-Jones lent the bauble to a 'friend' who then handed it together with five diamonds over to a 'wealthy businessman' who was interested in buying the ruby. Hart-Jones is quoted as saying "My friend took the stone and handed it over to him and that was the last I ever saw of it. My friend was conned. He lost his diamonds as well. He went to the police about the diamonds and they took it further and I believe the man is serving a jail sentence for stealing the five diamonds."
Ernst: A likely story! Go on and make it a bit more plausible, will you? We're not idiots you know!
Young: Would now be the right time to bring up The Goat Serum story?
Ernst: What?
Young: Hart-Jones – also notorious for a scam concerning Goat Serum.
Ernst: Huh?  Really?  Do you want to look it up?
Young: I already have – it was featured in a bit by the Daily Mail who had already put Mr Hart-Jones' credibility under the Mail's magnifying glass.
Ernst: Then let's not bother here – anyone who wants to know more can always look it up on the internet.
Young: Yeh.  Now back to you, you Wrekin Construction people!  Explain yourselves!  How did this so-called ruby end up on the books
Wrekin Construction:  All we can tell you is that in 2006 the ruby was legitimately in the possession of a Cheshire property developer called Tony Howarth who seems to have sold the stone to David Unwin as part of a land deal in which the gem was valued at £300,000.
Young: And the next documented transaction is it being handed over from The Tamar Group in exchange for £11m-worth of preference shares in Wrekin Construction – is that right?
Wrekin Construction: It would appear so.
Young: Hmmmm…. I bet you hope that the other valuation certificate is legit then, don't you?  Don't you hope that valuation certificate is legit Ernst? It'd look more than a bit awkward if it wasn't, wouldn't it Ernst?  Hey-ho! We'd better hop to it and do some poking around and see if we can find out a bit more.  Ready, Ernst?
Ernst: Yes.  Of course.  It's my job.  Don't' be so patronising.
Act II, Scene II:
Young: Aha! It appears that a typed valuation certificate for "The Gem of Tanzania" may be a forgery! We have shown David Davis the word-processed certificate and a photograph of the ruby; do you Wrekin Construction people know what he said?  No, we thought not.  Well, he said "I have no computer skills. I do not type and I could not put pictures in. That is not my signature, but it is a good copy." All Mr Davis could confirm was that he had supplied a handwritten valuation, stating a replacement value purely for insurance purposes.
Ernst: Anyway, isn't it about time we established that this fantastic jewel actually exists?  Pull yer finger out, Wrekin-people, and find the key to the strongbox if you will be so good.
Wrekin Construction: OK.
Act III, Scene I, 7th April 2009
Young: Got that ruddy ruby?
Ernst: Yes.
Young: Let's get it valued properly then.
Ernst: OK.
Act III, Scene II, 1st October 2009
Young: Oooer, Ernst, it looks like this Gem of Tanzania isn't worth the desk-space it takes up as a paperweight.  None of the reputable auction houses will touch it with a bargepole and it might be worth as little as £100.
Ernst: Really?  I am surprised.  Never mind, let's see if we can flog it off as some powerful crystal – it may have some delusional powers, after all.  See if you can shift it anyway and the proceeds from the sale will help to soothe the creditors' woes.
Young: Google … Mystic Gems …. Ah, here we go; Rock'n'Gem Magazine – that might be a go-er – there's loads of ads in the back for non-gem quality rocks that enthusiasts might be able to make into cabochon pendants…or something similar.
Ernst: Just the job!  Book an advert my good fellow and I'll get an auction arranged with the utmost alacrity.  We'll soon see the back of this thing.  Make sure you put an advert in Colored Stone Magazine to lend a bit of credibility to the sale.
Young: Natch!  Consider it done!
End of Play