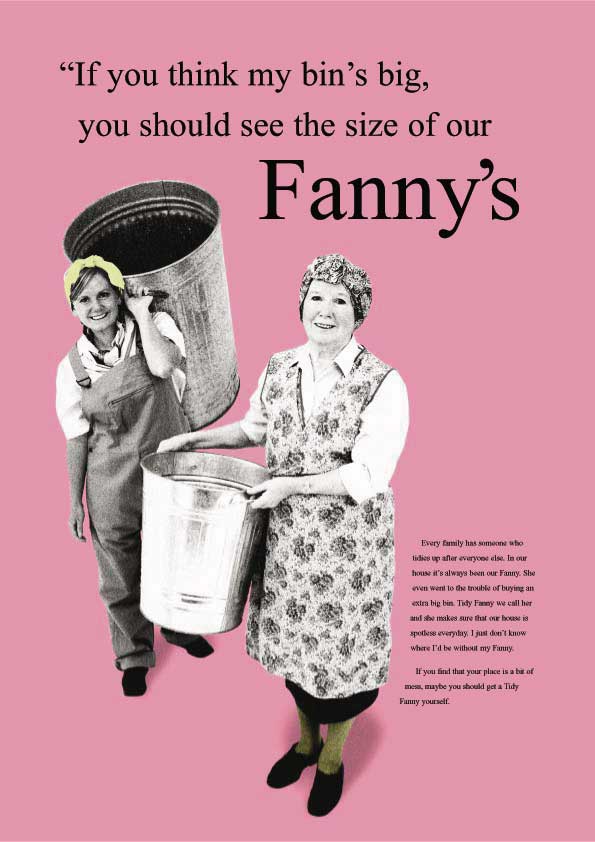 One might think that a Keep Britain Tidy poster campaign designed to grab the attention of litter-louts throughout the land would be welcomed by Home County matrons and City high-fliers alike. One would, however, be wrong.  Instead, tweedy bosoms are heaving in outrage and demands are being made that the posters themselves should be binned because they contain what is being described as 'filthy' sexual innuendo.
According to The Plain English Campaign the posters are 'offensive and inappropriate', featuring as they do pictures of naked pensioners gardening ("I've had more time to trim my bush since he stopped dropping rubbish") and a couple of  Mrs Mopps wielding dustbins ("If you think my bin's big, you should see the size of our Fanny's").
Other posters in the Keep Britain Tidy campaign are apparently even more 'filthy' and are suitable for viewing only by mucky-minded litter-louts of 18 years of age or older; one is rumoured to show a kneeling woman holding an (empty?) beer can under the caption: "While you're down there". ……..
Founder of The Plain English Campaign, Chrissie Maher (quite possibly heaving her own bosom in an outraged manner) offered this priggish rubbish by way of an explanation: "As a woman, a grandmother and a tax-payer I am offended, disappointed and disgusted to find that such a worthy cause considers this language suitable for public information."
The Playun Inglish Kampayn is advising the Keep Britain Tidy team to "take their own advice and bin the filth."
Well, they would say that, wouldn't they?