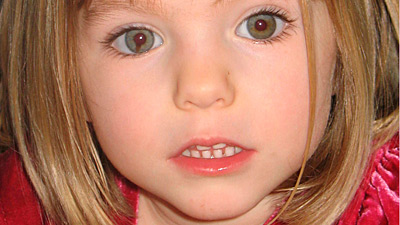 The main stream media are quick to point out to anybody who is prepared to listen that they have superior fact checking facilities and professional editing which ensures that the news which reaches the general public is fair, accurate, and impartial. This, we are told, is in stark contrast to the merry band of bloggers who are liable to say the first thing which comes into their little heads with no restraint.
How then do we account for this morning's Daily Mail headline 'Judge orders Portuguese policeman's book which claimed Madeleine McCann is dead to be pulped'?
The result of the cash strapped British press taking their stories directly from a press release without checking the facts?
Sloppy editing from a xenophobic British press?
A deliberate attempt to mislead the public?
We shall never know, but what we do know is that no judge has ordered any copies of any Portuguese policeman's book to be pulped, burnt, torn apart page by page, censored, or any of the other versions to be heard in the wilder reaches of the Internet following that Daily Mail story.
Who can blame the Internet posters for their excesses of temperament when the reliable, authentic, calm and measured voice of the main stream press serve up 'pulp fiction' like this?
What has happened is not nearly such a 'juicy story' – but, nonetheless, interesting.
Judge Amelia Puna Loupo, sitting in the civil court in Lisbon, was asked to issue a 'providência cautelar' , which is a form of restraining injunction to preserve the rights of the petitioning party, preventing the copyright holder, Guerra & Paz, of Gonçalo Amaral's book 'Truth about the lie' – until either Mr Amaral successfully appeals against this order within 30 days or there is a full hearing to determine if the contents of this book are indeed libellous, from making any further sales, or publishing other books and/or videos that defend the same thesis and that are destined for sale or broadcast by any other means in Portugal.
The judge had to balance the freedom of expression and the 'property rights' inherent in Copyright against the personal right of the McCann's to a 'good name'. It should be a relief to us all that the judge ruled in (temporary) favour of the personal rights prevailing. It would be a sad day for Portuguese justice, and an unpleasant precedent for European justice,  if the property rights had prevailed.
In this particular case, the Editor, Guerra & Paz, held the copyright, and this has now been ceded to the McCann's lawyer, which put simply means that he now has control over where and when the book may be sold in the future. The order requesting that unsold copies of the book be returned to a depository – not pulped – is only valid in Portugal. In the rest of Europe the order is valid in that it prevents any further sale or ceding of copyright to other publishers, simply because the ceding of further rights is unlikely since the copyright holder is currently, and temporarily, the McCann's lawyer. Not because a Portuguese judge has suddenly acquired powers to 'censor' all of Europe.
The same restrictions apply to the video made by Gonçalo Amara which I hosted on this site some weeks ago. The video is no longer available on this site, or any other site legally.
The position of Gonçalo Amaral is an interesting one. Whilst he is now a private citizen, he was once the senior officer in charge of the investigation into the apparent disappearance of young Madeleine. As such he could be said to be an 'expert witness' in the legal sense of that term – that an uninformed citizen  is entitled to rely upon his advice and opinion as being 'informed'. Certainly there are many in the UK, particularly in the Internet forums, who have taken his opinion, drawn mainly from the indications given by the specialised dogs and from the results of the inconclusive blood tests, that Madeleine had died in that apartment and that her parents were at least complicit in concealing her death, to be fact. If those indicators had been sufficiently robust to have stood up to judicial examination, her parents would have been charged.
It was the opinion of the Portuguese Attorney General that they were not so sufficiently robust.
The McCann's would say that with no robust evidence that Madeleine is dead, the search for her should continue, and that is right and proper. It would be quite wrong for 'opinion' no matter how informed or compelling, to prevent an even handed approach to searching for her. It would be equally wrong for a court, which must be impartial and fair, to have ruled that 'opinion' was so compelling and overwhelming that it should be allowed  to gradually colour public opinion to the point where even if someone felt they had evidence as to her whereabouts, there was no point in coming forward 'because everyone knows she is dead'.
There is evidence that Amaral's book has so coloured public opinion, not least in the recent furore over the leafleting of homes in the McCann's neighbourhood, by a group which claims that Madeleine was not abducted, and cites as 'evidence' much of the speculation and opinion published in Amaral's book. The McCann's have already stated their intention to sue this group for the distress caused by their actions.
Opinion is one thing, as is relating the information based in the files issued by the Portuguese Police force following the archiving of the case, and there has been no attempt by anyone to censor opinion. Stating as fact, and worse, taking direct action based on supposed facts, is quite wrong and unfair on all parties. It is no more true to state as fact that Madeleine was murdered, than it is to say that Madeleine was abducted. Neither statement rests on robust facts.
The only thing that can be stated as fact is that she appears to have disappeared on the night of 3rd May 2007.
Those who would state otherwise as concrete fact would do well to read up on libel law.
There, that wasn't so hard was it, Daily Mail?
Update: The Daily Mail obviously read the right blogs!………they have today amended their headline to read: 'Judge bans sales of Portuguese policeman's book containing 'unforgivable' claim Madeleine McCann is dead'.  Who says newspapers have nothing to learn from bloggers?

2



September 10, 2009 at 12:51


5



September 10, 2009 at 13:39


7



September 10, 2009 at 13:43


10



September 10, 2009 at 14:28


17



September 10, 2009 at 18:16


19



September 10, 2009 at 18:59


21



September 10, 2009 at 18:59


23



September 10, 2009 at 21:21


27



September 10, 2009 at 22:56


30



September 12, 2009 at 13:23


32



September 12, 2009 at 13:04


34



September 12, 2009 at 14:53


40



September 13, 2009 at 14:39


56



September 20, 2009 at 22:28


58



September 20, 2009 at 22:41


62



September 24, 2009 at 10:11