Catching the 60s by it's Tail….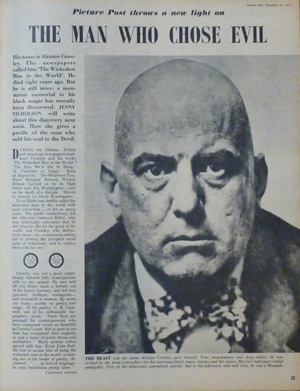 I woke this morning around 4am and watched the mist rolling back across the marsh as the first brave deer led their young out to feed on the new grass. The Marsh Harrier was already swooping low across the dyke in search of baby rabbits for his brood; there must be several in the brood for within minutes his mate had joined him in the hunt leaving the young unprotected, needs must when they squawk so loudly. The Canada Geese strut up and down the purlins on the groyne beside the station box – they violently object to anyone even overflying their territory. Probably what woke me up.
Now awake, I searched for something to take my mind into different areas. The venom directed at me over the past two months is still very fresh and I have to be vigilant that it doesn't overwhelm me. I found this programme on iPlayer. For anyone born after 1979 it will be educational – for anyone born before then it will be a welcome reminder of how life was in the 60s for teenagers. I do recommend you watch it. It is well researched, and well documented, not a 'surface feeder' type of documentary at all. More in the league of Adam Curtis' work.
It showed how the 'nature boys' – a group of German naturists who lived free off the land, and started the first 'Diggers' shop in San Francisco where food was literally free (Did you know that Nat King Cole's song 'Nature boy' was written about them? I didn't) joined forces with what was then the radical left – believing in free love, equality of sexes, even the rights of paedophiles, all came together with the first 'yippies' (not hippies at that stage) those following the mystical beliefs of the far east – and even dates the start of the 'Hippy' explosion as being January 14th – with a concert in San Francsicso where all three 'tribes' were invited to join together and form one movement.
Both Aldous Huxley (Did you know that Jim Morrison's group was called The Doors in homage to Huxley's book 'Perception of Doors'? I didn't) and importantly, Alastair Crowley with his Satanic beliefs were invited to join in and 100,000 free 'doses' of lsd were handed out for the occasion. The idea was that lsd would enable a melding of thoughts amongst those present, so that what would emerge was a single figure that believed in eating raw vegetables from the nature boys; would absorb Crowley's Satanic beliefs; the Marxist rhetoric of the radical left – now neutered to form the basis of Spiked magazine, where latter day Marxists still expound their views – and present it under a single banner of 'hippies' fastening flowers to the guns of soldiers heading for Vietnam.
It was the start of a remarkable counter-revolution that didn't look towards the traditional working classes to rise up against their masters, but rather harnessed the ideals of a young, well-educated, middle class that had no need of jobs and could afford to indulge themselves. More than worth watching for anyone interested in how that social counter-culture explosion has led us to the present day 'horror' of viewing any sexual behaviour between young and old as being repugnant and criminal – at that time, both young and old were being pressured into behaving in exactly the way they did – or being seen as 'not cool'.
It was only an hour-long so I followed that up with another programme; A repeat from 1978 'Where have all the flowers gone'. It followed the progress of several early hippies who had had to abandon their ideals of free love, free food, and free-living, when they formed relationships and had families. They had finally realised that carrots are only free to be picked if someone – the farmer – has paid for the seed; paid for someone to tend the plants; paid for someone to pick the crops – and that they couldn't create nirvana in isolation. It was an excellent choice to watch straight after the first documentary.
That took me up to 8am and the first nurse of the day – and I promptly went back to sleep until 2pm when the next set of drugs arrived, so have answered no emails, seen no DMs and am now on the hunt for something to watch this afternoon – suggestions more than welcome.
I think I have finally sorted out the comment facility on this new blog, though as someone pointed out, all the people who were happy to comment on my old blog seem to have deserted me, frighted off by the intimidation and threats, so if you are out there and have never commented before, then please do – it encourages me to write, and that is good for me. It keeps me focussed on what I can do rather than on what I can't do.