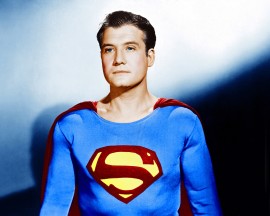 To the Choose Life shopping-list that opens 'Trainspotting', one could add subsequent creature comforts – choose an iPad, choose an iPhone, choose an Apple Watch, choose Twitter, choose Facebook, choose every bloody online appliance and gadget to have appeared on the market since the middle of the 1990s. Do they give you a sense of eternal wonderment with the world that was once so beloved of families on Corn Flakes commercials?
My mother can't compute why people younger than her take drugs. When I tell her heroin is a painkiller, she equates a painkiller with a medically approved killer of pain in the physical sense. She doesn't realise not all pain is physical or why anyone not prescribed medication by their GP would have any pain to kill. Some arguments are lost before they've even begun. As someone who has sampled the non-NHS syringe, I didn't know anyone who indulged in 'digging' more regular than me who didn't have a demon sitting on their shoulders. A simple soul who takes everything at face value and sees all in black & white cannot fathom why this capitalist system and its accompanying material delights is not enough for some. But it isn't. Transient gratification, whether mental or physical, is what this system deals in; and there's nothing in reserve when that moment has passed.
Generalising is inevitable and individual cases with their myriad of causes are too complex to summarise; but the worrying rise in male suicides could be viewed as a response to the vapid vacuum at the centre of our culture. At the same time, it's also easy to slip into the lazy belief that men are too 'proud' to ask for help in the way that women might, too wary of appearing incapable of coping when the macho guidebook suggests they should be a Real Man. But we're no longer in the age of the commonplace miner or steelworker, those broad-shouldered Goliaths of legend who only ever shed a tear when they heard a Jim Reeves ballad after a few jars at Christmas. Masculine professions are thinner on the ground now and most men are to be found behind a desk, marooned in unisex work environments where wearing one's heart on one's sleeve is no longer seen as a sign of weakness or effeminacy.
When the last available statistics for male suicides in Britain appeared, they only took the grim roll-call up to and including 2013, but they make for a sober read. There was a 4% increase in overall suicides from the previous stats, with the increase in male suicides being a cause for concern – a fifteen percent rise from 63% in 1981 to 78% in 2013. These statistics also recorded that the greatest increase amongst men was in the 45-59 age group, one that I guess covers a sizeable chunk of this blog's readership; the 30-44 age group had held sway before.
It goes without saying that a number of factors comprise this change. Economic ones could figure, especially since 2008. There is also the midlife factor – reaching an age where one may have to reluctantly subsidise the further education of adolescent children; stuck in a miserable marriage of twenty years-plus vintage or already onto one's second or third; struggling to recognise sagging jowls, thinning hair and an expanding waistline as belonging to one's body; trapped in a dead-end job that just about covers the mortgage but offers little in the way of intellectual stimulation; haunted by the girl we lost or the opportunities missed – all play their part in the 'Is this it?' despondency that afflicts middle-age. If our fathers coped, why can't we? Perhaps they couldn't, but kept quiet on account of their archaic conditioning, one that clearly specified what a man could and couldn't complain about.
Interestingly, the female suicide rate has barely altered since the last survey, remaining constant and experiencing no significant increase. Perhaps that too says something about the loss of direction the male has undergone over the last twenty-odd years. Even a seemingly insignificant aspect of cross-gender interaction such as whether or not opening a door for a woman is now condescending and sexist plays its part and can affect a sense of not knowing where anyone stands anymore; I personally play the gentleman – to the point whereby I still walk on the outside of the pavement if I see a member of the fairer sex approaching (sword on standby for any blackguards seeking to dishonour the lady) – a gesture, as with the aforementioned opening of doors, I actually find most women appreciate, oddly enough. But maybe the decline of the old industries and the certainties they provided has played a part in the male of the species no longer knowing what his role within society is – that and the branding of him as a potential paedophile/rapist in the popular imagination, of course.
On the other hand, if you've never strolled through the consumerist Disneyland that constitutes an average city centre and felt utterly detached from the acquisitive free-for-all, then perhaps the bottom line of these dispiriting statistics could be lost on you. Loath as I am to bring personal anecdotes into this, I have nonetheless often been swallowed by the shadows and have recently been tempted by what 'my own hand' can do (and I'm not talking about dependable old Mother Fist); but I am still here, for good or ill, and at least I won't be added to the stats for now.
In many cases, dissatisfaction is born of expectation. Every young man – if he has anything about him – hankers after greatness and something other than what his father settled for. To reach a certain age and find that someone emptied the gold from the pot before you got to it, and then pissed in it, can be a bitter pill indeed; and whilst such a scenario is nothing new where fathers and sons are concerned, these statistics suggest those men delivered during the 60s and 70s have had to deal with new challenges on the road to middle-age that have left them exceptionally dejected.
The alarming rate of suicide among men in this country says something about what it offers males and how ultimately unfulfilling it all is. Why do they drink and take drugs to excess? Why do they engage in loveless sex with strangers (or spouses)? And why do they kill themselves? Questions that require answers we can only speculate on. As I said, each individual case can be inspired by just one of the factors I've mentioned – or all of them. Either way, it's a sad indictment of the creature comforts that offer nothing but the momentary filling of the brief attention span they engender. As 80s Indie sirens We've Got A Fuzzbox And We're Going To Use It once sang, 'There must be more to life than this.' Quite. A shame so few seem to know what.
Petunia Winegum