No Sex Please, We're British Neighbours.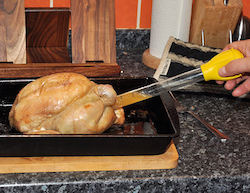 Those souls who take the Bible to bed with them, have long pondered the conundrum of where precisely did Cain's wife appear from? Logically (and who else but I would even dare to put logic and the Bible in the same sentence?) she had to be from the same loins as him, or at least from the 'same neighbourhood' as they say.
The Daily Mail has been fretting over the issue in their curiously convoluted article of 'Britain's most successful sperm donor'. 'Why', they shriek with horror, 'Doctors warn of a health time-bomb of siblings being born within 50 miles of each other'.
Surely before 'Kieran and Jason' were able to fly to Magaluf for the week-end, or sign up to the 'SinglesAroundMe' app that extended their range to 100 miles, then fathering siblings within a 50 mile radius of your local pub must have been a regular occurrence over the past 2,000 odd years?
It is barely a year since the Mail was lauding 'virile' Dutchman Ed Houban for fathering 98 children in 12 years. Ed has a website too. Now they have taken to the smelling salts because because Declan Rooney has allegedly fathered 44.
'The murky world of unregulated sperm donation'..they continue…'unregulated sperm donation' – what we used to call casual sex…but when a turkey baster jumps into the picture, it changes everything.
'Women could end up pressurised into having sex'…nooo! You mean when they find out that a nasty man is involved getting that Turkey baster ready for action, they might fall victim to the notion of leaping on a penis as a means of getting pregnant – what a ghastly thought! Sister, rise up in horror!
Fear not. The Mail has leapt into action, unmasking the anonymous donor, and forcing him to take his web site down. (Not for long! He's back in business).
Declan Rooney set up his anonymous site last March, offering to visit women in their homes or hotel within a 50-mile radius of his Middlesbrough home and give them a sample of his sperm in a specimen pot for them to inseminate themselves.

[…] 'I am willing to help either through artificial insemination or naturally with no strings attached…'
Well, I'm sure he is, as are a lot of other lads doing their bit to inseminate ladies within a 50 mile radius of their home – it's a full time job for some of them – but they don't get treated to a Daily Mail demonisation.
Mr Rooney was photographed on the front page of the Daily Mail in 1993 leaving court smirking after he was found guilty of causing £60,000 of graffiti damage. He was given a suspended sentence and served seven months in a young offenders' institution while waiting to stand trial. As he stepped out of the dock he said: 'My barrister's a genius. I'm laughing. It's a soft touch.'

Questioned on his criminal past last night, he said: 'I don't mention it to recipients, but if the subject comes up then I will talk about it.'
We can't have criminals exchanging bodily fluids, can we now?
Not even when they are legally 'man and man'. I'm not sure whether it is the lack of facility for conjugal visits or a health and safety 'risk assessment' that is responsible for the prison authorities stepping in to ensure no bodily fluids are exchanged in the latest tale of 'approved romance with no turkey basters involved'.
Since Marc Goodwin, who will take Mikhail Gallatinov to be his lawful wedded husband some time this week in prison, is better known by his penchant for 'savage, senseless homophobic attacks that resulted in the death' of the last gay man he got up close and personal with, it is probably better that they don't share a cell – but then on the other hand, his 'future intended', Mikhail, a delightful paedophile, strangled his last (of age) lover in a 'cold-blooded, well-planned, callous, chilling and apparently motiveless killing'. This promises to be a wedding night 'with attitude' as they say in the bridal magazines.
Quite where all this fretting about the exchange of bodily fluids leaves the four women and one man selected to fly a one-way trip to Mars 'with the intention of setting up a permanent self-supporting colony on Mars' is unclear. I look forward to the Mail's considered analysis. Will they use a Turkey baster; will the unfortunate male find himself lambasted for 'unregulated sperm donation'; who's going to put the bins out when he's busy; who's going to collect the bins; what if he turns out to be gay?
The man in the Moon might just die laughing.
AdrianS


February 26, 2015 at 11:53 am

Ho Hum


February 26, 2015 at 9:47 am

Ho Hum


February 26, 2015 at 9:53 am

Frankie


February 28, 2015 at 6:58 pm

Robert the Biker


February 26, 2015 at 10:05 am

The Blocked Dwarf


February 26, 2015 at 12:55 pm

Wigner's Friend


February 26, 2015 at 3:59 pm

The Blocked Dwarf


February 26, 2015 at 11:35 am

Engineer


February 26, 2015 at 12:03 pm

The Blocked Dwarf


February 26, 2015 at 1:26 pm

The Blocked Dwarf


February 26, 2015 at 12:13 pm

Robert the Biker


February 26, 2015 at 2:29 pm

Duncan Disorderly


February 26, 2015 at 11:20 am

The Blocked Dwarf


February 26, 2015 at 11:44 am

windsock


February 26, 2015 at 11:50 am

Peter Raite


February 26, 2015 at 12:04 pm

Mr Ecks


February 26, 2015 at 1:42 pm

The Blocked Dwarf


February 26, 2015 at 2:08 pm

Ho Hum


February 26, 2015 at 2:39 pm

Engineer


February 26, 2015 at 3:47 pm

Ho Hum


February 26, 2015 at 4:00 pm

AdrianS


February 26, 2015 at 9:42 pm

Ho Hum


February 27, 2015 at 8:54 am

Mr Ecks


February 27, 2015 at 1:27 pm

Carol42


February 26, 2015 at 4:02 pm

Giles2008


February 27, 2015 at 4:06 am

Giles2008


February 27, 2015 at 4:07 am

Michael M


February 26, 2015 at 5:01 pm

The Vatman Cometh


February 26, 2015 at 2:27 pm

Ho Hum


February 26, 2015 at 2:40 pm

windsock


February 26, 2015 at 11:49 am

Moor Larkin


February 26, 2015 at 12:05 pm

windsock


February 26, 2015 at 1:20 pm

Moor Larkin


February 26, 2015 at 2:46 pm

Ho Hum


February 26, 2015 at 2:56 pm

Engineer


February 26, 2015 at 1:19 pm

Justin


February 26, 2015 at 1:32 pm

Ho Hum


February 26, 2015 at 3:25 pm

Ho Hum


February 26, 2015 at 3:27 pm

Carol42


February 26, 2015 at 3:34 pm

Moor Larkin


February 26, 2015 at 3:39 pm

Carol42


February 26, 2015 at 3:45 pm

Moor Larkin


February 26, 2015 at 3:52 pm

Carol42


February 26, 2015 at 4:16 pm

Moor Larkin


February 26, 2015 at 4:18 pm

Carol42


February 26, 2015 at 4:23 pm

Moor Larkin


February 26, 2015 at 4:28 pm

IlovetheBBC


February 27, 2015 at 10:28 pm

Ho Hum


February 26, 2015 at 3:47 pm

Mudplugger


February 26, 2015 at 3:57 pm

Bandini


February 26, 2015 at 3:58 pm

Mr Ecks


February 26, 2015 at 10:30 pm

Moor Larkin


February 26, 2015 at 5:43 pm

Carol42


February 27, 2015 at 2:30 pm