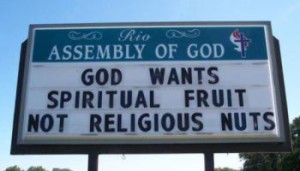 I heard an interesting interview by the BBC's Nicky Campbell last week with Sir Iqbal Sacranie (OBE) this week. Despite working for the BBC, and particularly its light news and sport channel 5Live, Campbell is no fool; he can be a shrewd and penetrating interviewer, rather more subtle than the argumentative style which turned me off from Radio 4's 'Today' programme long ago. I also commend him for his campaigning against animal cruelty and against poaching of elephants, rhinos and such.
Sir Iqbal Sacranie (OBE) served as Secretary General of the Muslim Council of Britain (MCB) until June 2006. He was honoured with an Officer of the Order of the British Empire (OBE) in 1999, and was knighted by the Queen in 2005. During the controversy over Salman Rushdie, shortly after the fatwa by Iranian religious leader Ayatollah Khomeini for his book 'The Satanic Verses', he famously stated: "Death, perhaps, is a bit too easy for him his mind must be tormented for the rest of his life unless he asks for forgiveness to Almighty Allah." Sacranie states that this quotation was misinterpreted and that he merely wanted to convince Muslims that they should not kill Rushdie. On January 3, 2006, Sacranie told BBC Radio 4's 'PM' programme that he believed homosexuality is "not acceptable", and denounced same-sex civil partnerships as "harmful". He said that bringing in gay marriage did "not augur well" for building the foundations of society.
Gently probed by Campbell, Sir Iqbal squirmed around, in an intellectually muddled way and saying no, 'Charlie Hebdo' shouldn't have been published the cartoons, because someone (it was not clear whether it was God or Muslims or both) would be offended. Free speech, of course, but not on that issue – because it was somehow different.  Gabbling away, eventually, he came to make a statement along the following lines: he loved Allah/God, more than his family, more than his sons and daughters, more than anything. Really? Now, there is a problem with this which goes a good part of the way to explaining the problem with so-called Radical Islam.
I want to analyse this statement from two perspectives. The first one is from a humanist and secular position. From that position the statement and sentiments behind it are utter nonsense, because there is no God, no supernatural Sky Pixie, looking down from above. It is a belief based on superstition bred from a primitive time when mankind was not able to understand the world without invoking some mythical deity to offer an explanation of the laws of nature. I would agree. The second perspective is from what I will call for shorthand a higher spiritual perspective. From this perspective the statement is again utter nonsense, because it misunderstands the nature of the Universe, or of what I will call 'God'.
I don't want to go on at great length about this, but in a nutshell here is why. In many times and in many religions, God has been and is worshipped as a sort of celestial vending machine, granting favours for those who did the right number of prayers (or paid the right amount in tribute to the Church), or a Zeus-like father figure and intervening to favour those who worshipped in the 'right' way or who did what He told them to do, and to punish the bad guys. This is all nonsense. I will advance three propositions which a 'religionist' with a closed mind (like Sir Iqbal) would never grasp. First, there is no Sky Pixie, looking down and giving us orders as to how he wants us to behave and punishing us if we disagree. Second, I use the word God as shorthand for an intelligent creative power underlying the Universe, which we cannot fully know because we are human and finite. This sees the Universe as emerging from thought. In that sense, it is clearly linked to aspects quantum physics. This underpinning cosmic force does not favour the good, or the bad: if he/she/it did, then bad people would not prosper as they so often do, and good people would not suffer, as they in turn so often do. It is entirely unaffected by such thoughts or constructs. It is just doing its stuff, you know, creating galaxies, and stuff like that. Like gravity, you can't offend it. It just is, doing what it does.
Third, there is an apparently inconsistent description of God expressed in the following simple phrase. God is the love within us, for our fellow-man, the natural world, and just as importantly, ourselves. The two statements are not, in my view, contradictory, but that is part of an eternal paradox of how the Universe works. I am a little uncomfortable with the word 'love' because it has connotations which are both romantic and also rather namby pamby. It is the sort of word soppy vicars who wear anoraks and know sod-all talk about while singing along to tambourines. I would prefer to say 'compassion'. Compassion is a word I feel easier with. Think 'Schindler's List'. Schindler was a brave, brave man. I have no idea whether he was 'religious' or not, and it does not matter. What matters is that he was a good man. The Muslim shop assistant who helped Jewish customers in the siege in Paris was a brave, good man. That's all that matters. Or as the great Chinese philosopher Loa Tzu (and the Dalai Lama) said: "My religion is kindness". And that's the be all and end all.
This is an extremely sophisticated intellectual position and you either get it or you don't. And it is not compulsory for you to get it either. It doesn't matter, because 'God' doesn't give a flying f**k. What Iqbal and many, if not most, religionists do is consciously or otherwise worship the Sky Pixie, the nonexistent God on a nonexistent throne, separate from and above ourselves, judgmental and offended if someone draws a silly picture of them. What is so dangerous and misguided about Sir Iqbal's belief and statement is that it is but one half (half ?) step from there to say: (i) God has told me what to do in this or that set of rules: (ii) people don't matter compared to 'God' and 'God's Laws' (usually as interpreted by some nut job); and (iii) therefore I am entitled to destroy people if this promotes respect for or the will of God as I and the said nut job understands it. People are second class citizens compared to God; the untermensch, as someone else in another context once said. And we know where that led.
When you couple this with a philosophy which combines rote learning by methods which seem pretty close to brainwashing and a distinct hostility to intellectual or cultural curiosity and diversity it is potent stuff. In the hands of the 'true believer', it gives licence to murder and oppress, and indeed the imperative to wage war. It is a closed ideology re-enforced by a neat hook. Waging Holy War for God is good, and if you get killed, that's even better, because you get the well-known rewards. In the hands of a psychopath and/or lost, alienated and dim, it offers a vicious and fatal cocktail of idealism, glamorous violence, and self-righteousness. It gives you Hell on Earth – which is the only Hell there is. In my view, and according to my understanding, any 'religion' which says that it is this way and no other is false, misconceived and capable of causing great evil, as we have seen throughout all history.
Finally, one of my favourite tweets of the week was along the following lines.
"Your reaction to a cartoon which mocks your prophet is to kill. My reaction to the crucifixion of my prophet is to buy a homeless man a meal. Get it?"
Quite.
Gildas the Monk