All Trussed Up Like a Ukipper…
So peace finally reigns in the old 'Muppet show' studio 'D' at Elstree, from where the BBC broadcast the local election results during the night.
They were short handed – one of their senior editors, Jasmine Lawrence, had been removed from the team after tweeting "#WhyImVotingUkip – to stand up for white, middle class, middle aged men w sexist/racist views, totally under represented in politics today."
She was almost right – UKIPs support is predominantly white, middle class men, retired men too. The main political parties have presided over the creation of a melancholy minority; men who grew up in the shadow of their heroic fathers, with no other opportunity to display their macho wares than trudging to work every day, paying their bills, guarding their children. Mundane tasks compared to saving the world from Naziism. Yet work they cheerfully undertook whilst rebuilding both the shattered economy and the shattered buildings of post war Britain.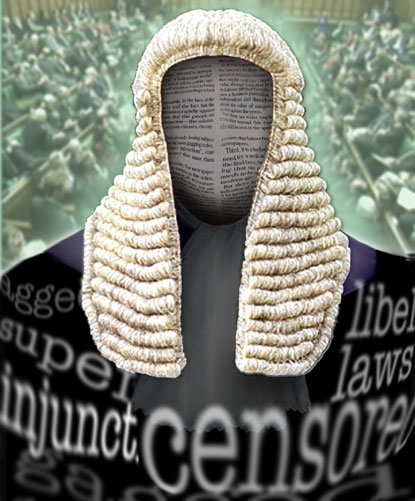 ex-Magistrate Ajit Atwal – the Liberal Democrat candidate for Derby.
They have been derided for their dedication to that task; undermined by Feminism, cast adrift from employment by a political elite that thought globalism was the way to go, impoverished by pension 'raids', and currently attacked by a legal system that cheerfully leaves them at risk of incarceration at the hands of any two hopefuls prepared to back each other as they seek to convince a jury that 40 years ago he 'assaulted' them. Against all this they must watch as a next generation of  'White Dees' claim £20,000 a year in benefits to support a champagne swilling lifestyle in Magaluf, and the streets fill with swirling figures in shalwah kameez whose human rights extend to cheerfully shouting 'death to the infidels' to passers-by.
Do you have to be 'racist' not to want to vote for the Liberal-Democrat candidate in Derby – or just profoundly demoralised at a legal system and political system that has unaccountably grown up around you which makes your local Magistrate or Councillor feel that this picture is perfectly acceptable? It is not the colour of his skin that offends UKIP supporters – it is the mentality that assumes this is reasonable behaviour for a British Magistrate.
Lynne Featherstone, the Lib-Dem MP, said that the reason UKIP is doing so well is 'that they sound human. All of us have gotten to the point where we are so guarded, we are so on message, that we seem to have lost some of our humanity'. She may be right, that this is the reason they are 'doing so well' – but the reason they exist at all is that politicians were so far off message and displaying attributes which the man on the Clapham omnibus saw as far from humanity. 
It was Stephen Milligan, the Conservative MP, with a subsidised tangerine stuffed in his mouth, taking a mid-morning break from constituency matters to try on his new fishnet tights and relieve his sexual frustrations, that created the vacancy in Eastleigh which first saw Nigel Farage enter the political fray. The electorate went for David Chidgey – and eventually Chris Huhne. Is it any wonder that a 'normal bloke' with a pint in one hand, and a fag in the other gained traction?
Farage went on to take advantage of the wonders of the internet, with a broadside in the European parliament against the new 'President of Europe' as a 'damp rag' and a 'low grade bank clerk' – forced to apologise he did – to low grade bank clerks everywhere for having the temerity to compare them to the lack lustre new President of Europe. The Youtube clips went viral and 'normal blokes' everywhere had a new hero.
Straight talking, straight dealing, he didn't look like the sort of bloke who would take a mid-morning break to check that his seams were straight, nor lie on the kitchen table trussed up like the Christmas turkey. Nor the type who would lie when caught speeding. Or who would endorse family values right up to the election then run off to Marrakech with an interior decorator called Justin.
This morning the politicians are confused – don't the electorate want lesbians and gays to be able to adopt children snatched from their parents by social workers, or to have free IVF on the NHS? Don't they understand that if Magistrates come from a community where it is normal to pose proudly with your AK47 then we must embrace their culture? Don't they want to see Poppies burned on Remembrance Sunday? What is the matter with them?
'What is the matter with them' is that the fastest growing oppressed minority – the white heterosexual middle class male – and female – would prefer to be ruled over by people who embrace old fashioned values; if that means embracing all UKIPs manifesto, so be it. They've been putting a tick at the very bottom of the ballot paper, the bit they tried to fold over, in their droves all day yesterday – its called 'none of the above'.
The 'Muppet show's' commentator in chief, Nick Robinson said: "It is worth remembering that once every vote is counted UKIP will not run a single council, they will still have far fewer councillors than their rivals, they will not, of course, have an MP but – in the words of one Labour council leader – they will have caused mayhem."
Or in the words of Nigel Farage: 'The UKIP fox is in the Westminster hen house'.
Thank God for that.
Anna Raccoon


May 23, 2014 at 10:15 am

David


May 23, 2014 at 12:25 pm

GildasTheMonk


May 23, 2014 at 1:02 pm

Engineer


May 23, 2014 at 3:13 pm

Anna Raccoon


May 23, 2014 at 10:08 am

GildasTheMonk


May 23, 2014 at 10:46 am

Ho Hum


May 23, 2014 at 10:46 am

Engineer


May 23, 2014 at 3:16 pm

Ho Hum


May 23, 2014 at 4:20 pm

Wombat


May 23, 2014 at 6:17 pm

Ho Hum


May 23, 2014 at 2:42 pm

suffolkgirl


May 23, 2014 at 4:42 pm

Ho Hum


May 23, 2014 at 6:58 pm

Engineer


May 23, 2014 at 3:33 pm

suffolkgirl


May 23, 2014 at 3:57 pm

suffolkgirl


May 23, 2014 at 7:12 pm

Engineer


May 23, 2014 at 8:17 pm

David Reculver


May 24, 2014 at 3:24 am

binao


May 23, 2014 at 4:19 pm

Dai Brainbocs


May 23, 2014 at 2:32 pm

Ho Hum


May 23, 2014 at 2:33 pm

Dai Brainbocs


May 23, 2014 at 2:37 pm

Ho Hum


May 23, 2014 at 2:43 pm

Ho Hum


May 23, 2014 at 2:48 pm

Dai Brainbocs


May 23, 2014 at 3:01 pm

Ho Hum


May 23, 2014 at 3:10 pm

Dai Brainbocs


May 23, 2014 at 3:14 pm

Ho Hum


May 23, 2014 at 4:00 pm

Dai Brainbocs


May 23, 2014 at 4:44 pm

Ho Hum


May 23, 2014 at 7:02 pm

Anna Raccoon


May 23, 2014 at 4:10 pm

Ho Hum


May 23, 2014 at 4:22 pm

Ho Hum


May 23, 2014 at 4:28 pm

Dai Brainbocs


May 23, 2014 at 4:51 pm

Ho Hum


May 23, 2014 at 6:56 pm

Dai Brainbocs


May 24, 2014 at 8:02 am

Anna Raccoon


May 23, 2014 at 5:14 pm

Ho Hum


May 23, 2014 at 6:52 pm

suffolkgirl


May 23, 2014 at 8:10 pm

Ho Hum


May 23, 2014 at 4:10 pm

Machiii


May 24, 2014 at 8:09 am

Anna Raccoon


May 24, 2014 at 8:37 am

Anna Raccoon


May 23, 2014 at 4:12 pm

Anna Raccoon


May 24, 2014 at 7:54 am