The Apathy Party is still ahead in the Polls.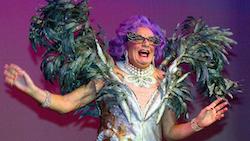 The EU candidate for Little Haddenham-under-Sea?
If democracy was truly the will of the majority of the populace, we would have no European parliament – nor British parliament.
That we do is because democracy has been hijacked by those with an interest in seeking power. The majority of the populace simply don't engage with the process at all.
In Europe, some 200 million people are members of the Apathy Party. 150 million will decide their future for them and jostle to see their chosen representatives in power. In Britain, 65% of the population couldn't be bothered to vote in the last European election, a slight drop in the fortunes of the Apathy Party for in 1999 they were able to, or would have been if they could be bothered to, claim the allegiance of 75% of the population. It's around the same proportion as those who couldn't be bothered to vote for the 'X' factor finalist in 2010…
In 2001, the low turnout so alarmed the Electoral Commission that they were seriously discussing making voting compulsory, as it is, surprisingly, in Australia. Other proposals included being able to phone your vote in, or vote by internet.
The shouting, sneering and sophistry from all parties in the television debates and late night set piece interviews just leave us cold. We are angry, alienated, austerity ridden – and apathetic.
Not so apathetic, alienated and austerity ridden as to prevent a third of Europe anxiously tuning in to see whether a bearded drag act would walk off with the prized first place in the Eurovision contest – but sufficiently apathetic that we care less whether Jean-Claude Juncker or Martin Schulz end up with first prize in the European Parliament contest.
Never heard of either of them? They will have more impact on your life than Conchita Wurst. They are hot favourites to replace José Manuel Barroso as European Commission chief. 
More eye-liner? A glitzy dress? Fishnet tights? What do they need to do to activate the apathetic?
Anna Raccoon


May 22, 2014 at 7:39 am

Robert the Biker


May 22, 2014 at 8:14 am

Anna Raccoon


May 22, 2014 at 9:58 am

Mudplugger


May 22, 2014 at 7:53 am

Robert the Biker


May 22, 2014 at 8:15 am

Mrs Proudie of Barchester


May 22, 2014 at 10:56 am

Wigner's Friend


May 22, 2014 at 11:55 am

Engineer


May 22, 2014 at 3:52 pm

Roobeedoo


May 22, 2014 at 4:13 pm

Ancient+Tattered Airman


May 22, 2014 at 12:19 pm

Fat Steve


May 22, 2014 at 4:51 pm

Ho Hum


May 22, 2014 at 10:34 am

Cascadian


May 22, 2014 at 8:55 pm

Anna Raccoon


May 22, 2014 at 11:46 am

Jim Bates


May 22, 2014 at 4:53 pm

Cascadian


May 22, 2014 at 8:48 pm

Mudplugger


May 22, 2014 at 3:22 pm

binao


May 22, 2014 at 8:07 pm

Ho Hum


May 22, 2014 at 9:28 pm

guthrie


May 22, 2014 at 10:10 pm

Fat Steve


May 23, 2014 at 8:50 am

Ho Hum


May 23, 2014 at 8:25 am

Gloria Smudd


May 23, 2014 at 10:54 am