The Miller's Tale (with apologies to Chaucer!)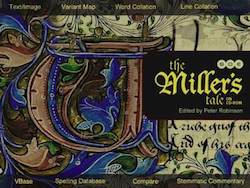 "Now herkneth," quod the Millere, "alle and some"!
But shorte I make an apoligacion
That I am breiv; I knowe it by my soun.
And therfore if that I mysspeke or seye,
Wyte it the Speakere of the House, I you preye.
For I wol telle a legende and a lyf
Bothe of my fathere and of his wyf,
How that a clerk hath set the refunde righte."
The PM answerde and seyde, "Stynt thy clappe!
Lat be thy lewed thievin' harlotrye.
It is a synne and eek a greet folye
To repayen any votere, or hym placate,
And eek to bryngen MPs in swich fame.
Thou mayst ynogh of othere thynges seyn."
This thievin' Millere spak ful soone ageyn
And seyde, "Leve brother Cameron",
Who hath no honoure, thou iste no guardiane.
But I sey nat therfore that thou art oon;
Ther been ful goode voters many oon,
And evere a thousand goode ayeyns oon badde.
That knowestow wel thyself, but if thou madde.
Why artow angry with my tale now?
I have honoure, pardee, as wel as thow;
Yet nolde I, for the expenses in my trough,
Take upon me moore than ynogh,
As demen of myself that I were oon;
I wol bileve wel that I am noon thiefe
A committee shal nat been inquisityf
Of MPs pryvetee, nor of her golde.
So her may fynde Goddes foyson there,
Of the remenant nedeth nat enquere."
What sholde I moore seyn, but this Millere
She nolde her resignatione for no man forbere,
But tolde her cherles tale in this manere.
M'athynketh that I shal reherce it heere.
Anna Raccoon


April 7, 2014 at 4:36 pm

The Blocked Dwarf


April 7, 2014 at 5:13 pm

Frankie


April 8, 2014 at 6:11 pm

Anna Raccoon


April 7, 2014 at 4:37 pm

The Blocked Dwarf


April 7, 2014 at 5:27 pm

Mudplugger


April 9, 2014 at 7:07 pm