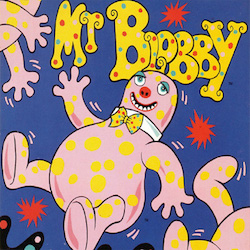 A quick perusal of the Sunday Times this morning has sent Ms Raccoon's brains scrambling off in hot pursuit of another weird saga in her chequered past.
Basil Wainwright! I struggled to even retrieve the name, mercifully buried beneath layers of happier memories.
Back in early 1980, before I had escaped the relative peace of London for the hurly-burly of rural Suffolk, I had, in a moment of boredom, become interested in the possibilities of entering my elderly MGB sports car for the Peking to Paris Vintage rally. I doubt that I could have reliably pointed to Peking on the globe at the time, but Hell! I had a vintage sports car, and I knew where Paris was – it seemed like a good enough starting point. Er, I know the starting point was technically Peking, but never bother me with the finer details when I'm on the trail of another adventure.
I enlisted the support of my best friend, a lively actress ever in search of publicity; equally importantly her husband was a Formula One racing technician, ex-Graham Hill.  Within 24 hours we had 'the car', albeit my truculent MGB, two female 'rally drivers', at least one of whom was photogenic, and a 'Formula One' support team…if we said it fast enough it sounded quite impressive.
By fortuitous chance, my friend was currently engaged in resting her left eye from make-up in readiness for it being made up and photographed for some obscure (Swahili?) magazine advertisement for Revlon, the make-up company. The budget didn't apparently run to photographing both of her eyes. No matter, it was sufficient to give her tentative contact with a lowly executive from Revlon's advertising department. Very lowly. Barely old enough to be in the work place.
He was monumentally impressed when this 'famous actress' grandly informed him that she wouldn't be available for work with Revlon the following year since she would be 'rallying' from Peking to Paris in a vintage sports car, supported by…da dum, da dum…Formula One… at the end of the day he rushed back to his new office and breathlessly informed them of his 'scoop'. Chinese whispers obviously operated in that office, because before the end of the week, I was fielding calls from Revlon demanding to know more about it. The upshot of my mendaciously edited version was that Revlon would finance all our rally expenses between Peking and Paris in return for exclusive news coverage and photographs of their lipsticks on its voyage across the Gobi dessert. Sponsorship from Revlon? – there was no stopping us now. Ms Raccoon wisely kept quiet on the small detail that her impressively sized gob had never worn lipstick in its entire life. Perhaps we could get Polly Peck to sponsor our stockings supply and I could do the leg shots? We could have had Azil Nadir in this story too!
This entire escapade had originated in me, quite spectacularly, as was my wont in those days, cutting up an Australian in the traffic in Earl's Court. What Wylton Dixon couldn't have taught me about the art of flying by the seat of your pants was not worth knowing. An entrepreneur and advertising man, he had set up this Peking to Paris rally on more of a shoe string and a prayer than our putative entry, had the truth been known. I had ended the exchange by offering to work for him for nothing if he would accept my entry. Thus was the first meeting between gob almighty and gob giganticus. We had ill founded faith in each other.
Two weeks later I turned up for my first day of work, or slavery as it became known, touting my credentials of said actress as co-driver, Revlon sponsorship, and Formula One support, the story grew exponentially by the hour…even Wylton was impressed. He set to work publicising his amazingly news worthy entrants.
Basil Wainwright was on the phone next morning. The 'genius' inventor of the revolutionary 'Butterfly' engine, who was currently getting eulogising write ups in all the British media – the saviour of the British car industry!  He would underwrite all our expenses, and bring in millionaires from America, and fulfil our wildest dreams, and send us a Christmas card and do the washing up, and, well, and everything you could think of, if we would just agree to have the 'Butterfly' engine fitted in my poor ailing MGB and drive it from Peking to Paris. Bullseye! The world was to be our oyster!
Little did we know Basil's  impressive history of fraud and fraudulation. He was the Carlsberg Kronenbourg of confidence tricksters, but this was long before you could research someone on the Internet, and we had no idea of the trail of destruction he had wrought amongst investors across America, and been jailed several times. He went on to blow smoke up the backside Ozone actually, of thousands of desperate Aids patients, who paid thousands to have Basil insert a plastic tube in their rectum and, er, blow…..before that he had taken in everyone from the Ford Motor Company to Carroll Shelby the racing driver and designer of the Cobra sports cars – and Noel Edmonds, Mr Blobby himself.
See? I do get to the point eventually! Noel Edmonds telephoned me and filled me in on a few details. Basil had persuaded Noel to partner one of his inventions, the 'Excalibur' engine, which was going to fulfil Noel's dream of winning the coveted Cowes-to-Torquay boat race and breaking the world's water speed record. Noel had lost a lot of money in Basil's direction, as had a ring of investors. Something else that Basil was eventually jailed over. In the meantime, Noel warned me, it should be more 'No deal' than 'Deal'.
The Peking to Paris Vintage Rally, at least in Wylton's hands, eventually collapsed into merciful ignominy….fame and fortune eluded Ms Raccoon yet again. By bizarre co-incidence, my MGB showed up, forlorn and abandoned in the yard of Mr Gs saw sharpener 20 years later. It had met its maker at the hands of an articulated lorry on the A12 and no one had ever got round to putting it back together again. A tree grew through its gaping bonnet, it's probably still there – and it "could have been a contender", honest!
I was set off on this shaggy Butterfly story this morning by the news in The Sunday Times, that the indefatigable Mr Blobby has once more set up a ring of investors. This time the prize is considerably more exotic than just  a power boat race. Think big Maisie!
NOEL EDMONDS claims he has the backing of a consortium to buy the BBC to save it from "inevitable disaster". Edmonds, 65, who now presents Deal or No Deal on Channel 4, claimed he had assembled Project Reith, a group of wealthy investors, including some from overseas, willing to buy the BBC.

He said they "could and would pay" the price calculated by a team of advisers and former BBC executives. "Finding the money to pay a fair market price is not the problem."

Edmonds declined to state the sum, but one expert said the commercial arm, BBC Worldwide, alone was worth about £2bn.
You think 'Fat Pang' is a disaster running the BBC? Careful what you wish for – Mr Blobby doesn't bear thinking about.
BBC disc jockey buys BBC? It could be Youtree! Marbles or No Marbles?
April Fool's Day is not for another 15 days, so we have to assume that this isn't a joke.
Nice story Anna. Perhaps the followers of the Raccoon could club together and make a counter offer for the BBC. I've found five pounds and a button on my desk which is a pretty good start.

Damned fine shaggy story though, Anna. Let's get real though: Edmonds and Co can hardly make more of a pig's ear of the BBC than has been done already. Heck a silk purse has a chance of resurrection.

In Greek mythology, the Gods made you mad before destroying you.

I think that giant takeovers of large 'public' companies, may work in a similar fashion; in that these companies become advised [sabotaged even], to cause their market value, if they ever get floated, to become woefully diminished. Consider how the Royal Mail was trashed prior to its floatation.

It might help explain the protracted and focussed demise of the BBC, above and beyond the explanation of cultural subversion by political types, which are usually the useful idiots we see, rather than the malevolent geniuses we don't.

The thing is the fraudsters are usually fantasists (though perhaps the more so the less successful they are) so of course they feed into the conspiracy theories that convulse the internet. Though some of this may be mere vanity – the golden rule is: follow the buck!

"Follow the buck" or is it "Follow the doe"? (Dough, everyone!)

"and Noel Edmonds,"

…and at that point, right there, The Blocked Dwarf stopped reading. Some of us have never forgiven him for the TRAUMA he inflicted upon us innocent waifs with his "Multi-Coloured SWAP SHOP". Even typing the title has made my hands tremble….and I'm sure that "Cheggars" somehow managed to molest me via the miracle of television and I shall be penning a victim statement for MWT as soon as I have finished smearing "Max" from Larry The Lamb. .."But Mister JudgeZir,ve haff don novvink vrong, ach"

I praise the day they ditched Edmonds for an intelligent, well spoken, child friendly presenter…
..RAT FANS YYYYEEEEEHHH!

I've never got over Muffin The Mule – believe that's illegal now.