Sex claim victims 'are not money grabbers'.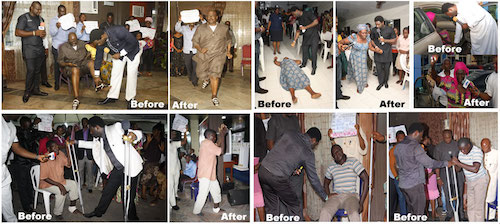 So spake Alison Saunders yesterday.
I agree absolutely! We have a judicial system that offers no more restitution to the victim of sexual abuse than the spectacle of punishment for the perpetrator, and financial compensation to the victim – ostensibly to pay for therapeutic treatment, and if that amounts to a new pair of Jimmy Chou's rather than an accredited psychologist – so what? Whatever works for the victim of sexual abuse. Nor do I particularly subscribe to the theory of a cut-off period beyond which a crime is no longer a crime.
This might surprise you, but 'tis true.
Where I vehemently part company with the opinions of Ms Saunders, Head honcho of the Church of the Paternalistic Saints Crown Prosecution Service, is at what point do you become a 'sex claim victim'.  Ms Saunders and the fellow members of her congregation have been engaged in a long battle to redefine ordinary words in the English Dictionary. They do this because they wish to redefine our Criminal Law. In Ms Saunders world, you become a 'victim' simply by the act of proclaiming yourself as such. Ms Saunders then promises to do her best to deliver you of 'the Devil' a 'guilty verdict', but whether she can or not (and Juries are such fickle beasts) she says you can be sure of being warmly embraced by the Church of the Paternalistic Saints  CPS and their disciples.
This is the language of the Deliverance Ministries. It speaks of the pain of deliverance; the courage of coming forward for salvation, and offers the reward of being accepted into a congregation of people who might have shunned you before.
It has the same appeal to the lonely and dispossessed who fear that their past years of drug abuse, criminal behaviour, perhaps a licentious sexual life, might bar them from the company of celebrities and 'important' figures in society. They may be confused as to why they have taken that path in life – and here is a ready made reason; they may have forgotten about it for years, but good people, important community leaders, have the answer – it was not their fault, not their choice, they were possessed by an evil spirit!
All they have to do is proclaim that they are possessed of the Devil and wish to be delivered of him – and the great and the good of their community will welcome them wholeheartedly into their community, embrace them to their bosom; hail them as heroes for engaging in this fight. Nobody will ever actually ask to see evidence of the Devil…for verily, they are all believers that he 'could be' there. What more do they need to know? Is it not cruel to demand of the victim, writhing on the floor, speaking in confused tongues, even as the Pastor taunts the Devil, demands that he leaves – how can we inflict on that victim a demand to prove the Devil exists?
As the Archbishop of Canterbury decides that the Christian Church of which the Crown, the Queen, is head, shall no longer demand of the congregation 'Do you reject the devil and all rebellion against God?' and thus divests his church of the certainty and succour offered by the Deliverance Ministries; so does the head of the Crown's Prosecution Service offer a new Deliverance…
Amongst those who have wheeled mid-air and now flock like a murmur of starlings to the new church  CPS, there will undoubtedly be some who have fallen prey to sexual predators, with all the damage that that is capable of doing to subsequent lives. Some will not have been damaged – but if saying so is what is required of you, so be it. Inescapably, there will be some who have been damaged by other events in their lives – and have never felt inclined to pay their BBC licence but who are now presented with a ready made reason for not doing so – and compensation to boot!
That an organisation comprised entirely of new-apostates who have spent their whole working lives demanding 'proof' or producing 'proof' in our judicial system should suddenly recant and embrace the mores of a religion that demands blind adherence to the book of unproven parables and sky fairies is nothing short of astonishing. The proof that they have indeed embraced those mores is that those of us who point out the oddity of this situation are routinely denounced with that early Christian taunt of 'Heretic'.
Next week will see the start of a court case that will challenge this new orthodoxy. Should the belief that 'children don't lie' still be applicable 40 years later, when the victims are far from being children? Is it unreasonable to expect that – when it is 40 years later – there needs to be more concrete corroboration of parables than the sight of a murmur of starlings wheeling in the sky?
We shall see. In the meantime, expect the airwaves to be groaning with the sound of Pastors extolling the virtues of the theory of Deliverance.
Anna Raccoon


February 20, 2014 at 11:50 am

SpectrumIsGreen


February 20, 2014 at 2:07 pm

Margaret Jervis


February 20, 2014 at 3:37 pm