God's Own Political Party?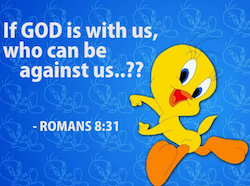 Who knew that God was into politics? Was this the State secret that Edward Snowden was set to reveal?
The answer according to the Limp-Dems Pensions Minister, Steve Webb, is that God is a Liberal-Democrat…
[…]the character of God, as revealed in the Christian Gospel, would suggest that God must be a liberal,' he writes.
That's the atheist vote gone for a burton then!
Does God dwell in this earthly party in the form of a Chris Huhne or a Lord Rennard….? Who could have guessed that the God so (allegedly) solidly against homosexuality would have voted for Gay marriage?
Verily, doth Nick Smug's lips move in tandem with God's commandments – 'Let not your word be your bond, let not your written manifesto exist in the flesh, covet not the glory of heavenly rewards, but grab what you can from the EU whilst you are on this earth'.
Remind me again, which party was it that was full of "fruitcakes, loonies and closet racists, mostly"?
Will God vote for or against legal aid cuts?
August 27, 2013 at 09:15




August 27, 2013 at 09:02







August 26, 2013 at 23:47




August
26, 2013 at 18:57





August 26, 2013 at 16:11







August 26, 2013 at 23:52







August 27, 2013 at 12:49







August 26, 2013 at 16:07










August 26, 2013 at 15:45







August 26, 2013 at 14:36










August 26, 2013 at 14:58




August 26, 2013 at 14:34










August 26, 2013 at 14:45




August 26, 2013 at 14:16










August 26, 2013 at 13:59










August 26, 2013 at 13:51