Free to be damned – the hidden facts about illegal images.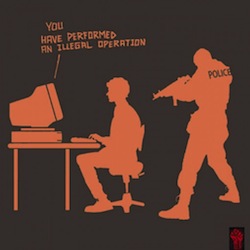 Thousands of legal websites have been hacked to re-direct users to child pornography the Internet Watch Foundation has reported.
Whether or not there has been a surge in such activity over the past few weeks, the phenomenon is far from new, as the IWF knew or should have known.
Back in 2009 it was reported that a quarter of illegal child abuse images were found by the IWF on legal free to view sites. In a further third it was not clear whether the hosting sites were legitimate or not. Only a minority were clearly illegal sites.
That these facts are little publicised may be to do with the secretive nature of child pornography research. As viewing or searching for the material is strictly illegal only the police, CEOP and the voluntary IWF watchdog are legally empowered to conduct research.
But in fact free-to-view legal pornography sites are a hornet's nest of indiscriminate menus and redirection, often without the user being aware. The reason for this may be to do with the dubious nature of many businesses dealing in 'adult entertainment'. Free-to-view sites are a shop widow for commercial pornography, scammers and phishers with redirection part of the promotional package.
In a rare piece of available research carried out into legal pornography sites it was found that these problems were endemic to the subject matter – and used as a fraudulent means of skimming income on a massive scale by claiming a few cents off every 'hit' to a commercial site and maximising the receipts by circular means.
A similar system operates in relation to fake 'pharma' sites with some of the subject matter such as Viagra and penis-enlargement closely related to the porn scams.
While the innocent surfer might be forewarned on the principle of 'caveat emptor' the consequences of your computer being unwittingly infested with illegal images may be grave and far-reaching.
Should your IP address be implicated in a sting operation, or your computer impounded on unrelated suspicions, vestigial evidence of illegal images that have left a footprint on the hard drive may be 'recovered' – reconstructed from the base data – and you may be told that illegal images were found on your computer that you must have intentionally downloaded.
Thus confronted, you may be advised, be you ever so innocent, to accept a police caution to avoid a criminal conviction with the publicity, the shaming and the fact of a conviction for making or possessing indecent images on your record.
A police caution for such an offence however is a far from insignificant event. You will have a record on the disclosure barring service (formerly criminal record certificate) and will also risk being sacked if you are a teacher or in a similar profession with eternal banishment from employment or voluntary work with children and vulnerable groups.
For years it has been the opinion of criminal justice personnel and the Court of Appeal that such images cannot be unknowingly downloaded:
"In this case the operator, which I for the purpose of this ruling will describe as the defendant, joined some clubs so the process he went through was to call up a web page, select a category of, for instance, something called pre-teen, select from a choice of clubs and having joined the selected club or clubs then to call up through that club a series of pages, and it appears that on the pages would come a variety of indicators with various titles which can be explored, becoming more specific and narrowing down eventually until instead of titles the whole page or whole series of pages are illustrated or shown in miniature on a single page called thumb nails, and the final selection is made by clicking on a thumb nail and selecting a specific — in this case allegedly pornographic picture, the content of which is known absolutely to the operator from his having looked at the thumb nail, being a facsimile miniature that has been selected.
Each of those processes of narrowing down from one page to the next is a separate process to clicking the mouse so as to call up a screen from the Internet and creating an image on the screen. At one end of this process is what may well be so far as the intention of the operator is concerned, just a rather general exploration and it seems to me that what then follows is that there must be a gradual refining in the selection process and a clarification of the intention of the operator till at the other end there is the knowledge of the exact picture that is going to be called up to fill the screen.
Although for ease it has been called a process of enlargement, strictly speaking the move from the thumb nail to the full screen picture is not an enlargement. Every process of calling up a fresh screen is the same process: It is by connection to the Internet manipulating the screens, selecting a particular screen and thereby the operator is in effect converting digital and other electronic information which does not exist so far as he is concerned in any form of a picture and it is converted into an image on his screen that can be viewed."
But in fact thumbnail menus of thousands of images of disparate provenance and full screen images may be automatically downloaded to the hard drive cache and then overwritten with the hieroglyphic imprint of each thumbnail or full image preserved.
What your computer was doing may be quite outside your control, knowledge or intention and you may never have seen any of the images, much less intended that they be there.
Should you take the bold step and dispute your culpability you will be faced with the evidence of the 'expert'. This is usually a police officer who has been taught to use software which picks up illegal image data and reconstructs the images.
A defence 'expert' will be allowed to consider the product, but not the source. In all too many cases this results in the defence 'expert', who may have undergone similar training to the police, endorsing the prosecution case with a few mitigating caveats.
Chris Saltrese a solicitor who specialises in defending against abuse allegations says:
"They are extremely difficult, expensive and time-consuming cases to defend. The technical concepts are hard to elucidate and it is nearby impossible to find experts willing or able to explain them.
Defendants routinely encounter extreme prejudice. In one recent case a client who was sent five unwanted illegal images commented: 'I was treated worse than a murderer'."
What you won't be allowed to find out, if it is discoverable, is the proportion of illegal images within the legal cache, context of browsing and the properties of the hosting sites and the various pathways from through legal browsing to unintended illegal dumping.
The Internet Watch Foundation and CEOP have the capability of finding all of this out, and in fact, from the evidence, knew it already. What they have failed to do in the past is share this and it seems, were remarkably tardy in closing illegal sites down when identified.

With research access being limited to child abuse law-enforcement, the focus of enquiry becomes narrowed down to identification of images and the presumption of guilt.
This tunnel vision is self-defeating since it precludes effective means of identifying how the material is generated and can be prevented.
The issue is not primarily illegal images but the ever evolving dynamics of internet, computer security and fraud, of which the illegal images are merely a minute strand.
Without this broader perspective, challenging the reliability of the data in the courts can be hazardous, not least because of the absolutist rights and omissions of those in whom we are meant to place our trust.
August 11, 2013 at 10:13










August 11, 2013 at 11:08







August 11, 2013 at 11:42




August 10, 2013 at 22:31







August 10, 2013 at 18:39




August 8, 2013 at 18:04







August 8, 2013 at 15:27







August 8, 2013 at 13:38










August 8, 2013 at 13:49







August 8, 2013 at 13:52







August 8, 2013 at 13:54




August 8, 2013 at 12:56




August 8, 2013 at 12:15







August 8, 2013 at 11:53













August 8, 2013 at 09:29




August 8, 2013 at 07:49













August 8, 2013 at 10:20







August 8, 2013 at 00:20










August 7, 2013 at 15:37







August 7, 2013 at 14:49







August 7, 2013 at 15:19







August 7, 2013 at 14:47




August 7, 2013 at 14:21







August 7, 2013 at 14:19







August 7, 2013 at 13:30







August 7, 2013 at 13:19










August 7, 2013 at 11:09




August 7, 2013 at 11:08




August 7, 2013 at 05:46




August 6, 2013 at 22:09










August 6, 2013 at 22:04




August 6, 2013 at 21:27







August 6, 2013 at 20:17







August 6, 2013 at 20:08







August 6, 2013 at 19:27










August 7, 2013 at 11:05







August 7, 2013 at 11:19




August 8, 2013 at 02:57




August 6, 2013 at 17:54







August 6, 2013 at 16:22









August 6, 2013 at 13:09




August 6, 2013 at 12:28







August 6, 2013 at 18:41




August 8, 2013 at 02:40




August 6, 2013 at 12:24







August 6, 2013 at 11:32




August 6, 2013 at 10:44







August 6, 2013 at 09:47







August 6, 2013 at 09:17









August 6, 2013 at 09:20










August 6, 2013 at 11:02







August 6, 2013 at
11:33


August 7, 2013 at 13:39




August 8, 2013 at 02:17




August 6, 2013 at 08:53







August 6, 2013 at 08:57









August 6, 2013 at 09:05










August 6, 2013 at 09:23










August 6, 2013 at 09:32







August 8, 2013 at 02:10










August 6, 2013 at 09:51










August 6, 2013 at
11:04





August
6, 2013 at 12:10





August 6, 2013 at 08:49







August 6, 2013 at 09:41




August 6, 2013 at 09:45







August 6, 2013 at 09:59




August 6, 2013 at 11:06










August 8, 2013 at 03:32







August 6, 2013 at 08:45




August 6, 2013 at 08:27









August 6, 2013 at 07:59




August 6, 2013 at 20:05




August 7, 2013 at 10:46




August 6, 2013 at 20:07







August 7, 2013 at 10:23







August 10, 2013 at 16:27







August 10, 2013 at 17:10




August 10, 2013 at 18:35




August 10, 2013 at 18:43







August 10, 2013 at 19:27







August 10, 2013 at 21:46







August 10, 2013 at 21:59




August 10, 2013 at 22:29