On Judgement by your Peers and Historic Sex Abuse.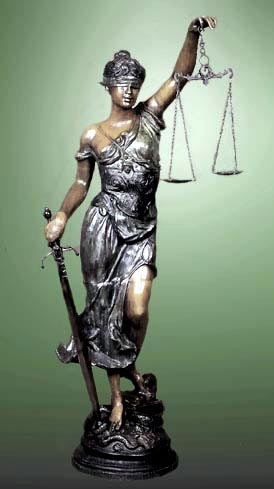 'Trial by Jury' is one of the most quoted cornerstones of 'British Justice' – or rather, British Justice as we like to believe it exists. Until the last few years of Labour control of the British eduction system, there was scarcely a child in the country who could not have told you that it dated from the hard won protections from the State embodied in the Magna Carta. Most kids today probably imagine that the Magna Carta is to be found in the ice-cream cabinet.
'The Jury' as they are colloquially known have undergone many changes over the centuries to reflect social mores of the time. Once they were nobles and knights, protecting others of similar rank from having their lands confiscated by the King. Civil claims as we know them today.
Criminal offences were the province of those men believed ordained by God, the Clergy. Speaking with God's voice, and thus God's wisdom, morally equipped to judge those who had transgressed the few criminal crimes of the time – Thou shalt not Kill, Thou shalt not covet thy neighbour's wife and especially not his under-age daughter, Thou shalt definitely, emphatically, not covet his son or even thy neighbour himself….
The Clergy dispensed these duties using their mystic powers. Burning a hole in your hand was popular, holding your head under water a foolproof method. Unquestioned methods on account of those mystic powers bestowed by God upon payment of 'ex' number of groats to Ye Olde local Theological College.
When the Pope decided that he no longer wished to supply omnipotent agents to 'divine the truth', the Jury system that existed in civil disputes was extended to the Criminal Law. The members of The Jury were scarcely the man in the street, definitely not the woman, nor the landless majority – they were local squires expected to research the crime and decide the facts – and still be an infallible method of divining the truth but without the divine intervention.
We have tinkered with the definition of 'Peers' ever since; deciding that ownership of property was not a deciding factor in truth divining ability, nor gender, but sanity counted, or a semblance thereof, as did age. Past 70 and you apparently lose the mystical ability to divine the truth, before the age of 18 you are not so blessed. Today The Jury is a random selection of local voters who have lived in Britain for more than 5 years and fit the other qualifications.
We do not know how Juries decide a matter – they may engage in witchcraft for all we know. Their deliberations are secret. In some areas they may be wildly partisan and given to particular decisions based on which church their great-grandfather worshipped in – alternatively they may come under great pressure to decide in a certain way simply because they live in an area where a particular decision is required of them as a preferable alternative to having their knee-caps shot off. We just don't know – we can only speculate. That is why the Jury system was abandoned at one point in Northern Ireland in favour of the so-called 'Diplock Judges' who sat alone, arbiters of Law and Fact.
The advantage of a Judge is that he is required to record his reasons for making a particular decision, giving the accused more chance of appealing against an apparently irrational decision. You will never know what influenced the Jury that decided you were guilty; it could have been that your eyes were too close together.
We don't expect the Jury to understand the vagaries of mental illness, even though the man 'in the dock' may have committed criminal offences. We allow him to state his case before a tribunal of specialised individuals. His 'freedom' – or otherwise – is decided by a Judge, advised by someone with medical expertise and a person with extensive knowledge of what is politely called 'social care' these days.
Not 12 people from the locale who may be swayed by emotive views on, for instance, the danger to society that the average schizophrenic may pose. We understand that the media portray mental illness in a particularly negative light, and the 'average citizen' would cheerfully lock up every schizophrenic for the rest of their days, given the chance.
I would suggest that the time has come for the so-called 'historic sex abuse cases' to be tried by a similarly specialised tribunal. A Judge to rule on the law. Someone with extensive knowledge of the damage that sexual abuse can do to a person's ability to retain information accurately, to come forward in timely manner, to tell the truth – and someone with long experience of caring specifically for teenagers who come from damaged backgrounds, who can tell the difference between bitterness born of prior abuse and a desire for revenge on the system, and those who have genuinely suffered abuse within the care system.
At present, we decide these matters via a Jury fed on a daily basis media propaganda designed to make them believe that all women are strong, intelligent creatures, but who need protection from beastly men, children are all utter innocents incapable of lying until an elderly celebrity put his arm round them, and men all have bulging eyes and bulging trousers, likely to inflict incalculable harm unless safely incarcerated.
We have Jury members happily proclaiming 'Wow! I wasn't expecting to be in a jury deciding a paedophile's fate, I've always wanted to Fuck up a paedophile & now I'm within the law!' Note: the sentiment was not whether an individual was a paedophile, but merely one of 'deciding his fate'.
Why should he not think like that? Operation Yewtree has successfully convinced the general public that it is not necessary to investigate allegations of sexual abuse, the mere fact that an allegation has been made is sufficient to label a person 'paedophile'.
How many people on Jury duty will have been influenced by this new line of thinking? Is it just or reasonable that a man's liberty should rest on unknown factors within the Jury room – 'he's got bulging eyes' – when so much of the evidence relies on two versions of shaky memories of events long ago?
A tribunal comprised as I have suggested would be required to record the reasons for their verdict in writing, reasons which could be challenged. Based on evidence understood by those hearing it. Literally understood, not understood from advertisements on afternoon TV, or a half listened to TV documentaries which left them believing that all children's homes were places of untold horrors.
Historical sexual abuse is different. Rules of evidence which apply in other criminal cases have been abandoned to give victims a better voice. The least we could do to redress the balance for the accused is to allow that evidence to be heard by specialists who truly understand the problem and are accountable for a particular decision.
To leave a man's liberty up to a random selection of an increasingly emotive general public without any accountability for that decision to be challenged on grounds of irrationality is decidedly Un-British.
What think you?
August 7, 2013 at 23:05










August 7, 2013 at 23:20







August 7, 2013 at 23:23




August 7, 2013 at 22:43




August 7, 2013 at 20:50










August 7, 2013 at 21:29







August 7, 2013 at 17:21







August 7, 2013 at 17:01




August 7, 2013 at 16:36




August 7, 2013 at 16:15




August 7, 2013 at 15:44







August 7, 2013 at 15:22







August 7, 2013 at 09:57







August 7, 2013 at 09:49









August 6, 2013 at 12:53







August 6, 2013 at 09:37




August 5, 2013 at 23:44




August 5, 2013 at 22:13




August 5, 2013 at 22:00




August 5, 2013 at 21:44




August 5, 2013 at 21:36










August 5, 2013 at 21:32







August 6, 2013 at 11:12







August 5, 2013 at 21:15




August 5, 2013 at 20:28







August 5, 2013 at 19:22







August 5, 2013 at 19:11




August 5, 2013 at 17:44







August 5, 2013 at 17:42




August 5, 2013 at 17:40







August 5, 2013 at 17:12







August 5, 2013 at 16:20







August 5, 2013 at 16:08




August 5, 2013 at 14:04




August 5, 2013 at 14:00




August 5, 2013 at 13:59







August 5, 2013 at 13:53










August 5, 2013 at 13:37










August 5, 2013 at 13:35







August 5, 2013 at 13:31




August 5, 2013 at 13:26