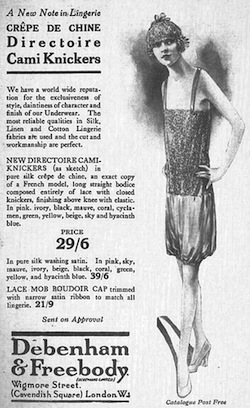 Last week, a focus group of Dentist's assistants in Sunderland told Cami-knickers' re-election agent that pensioners had had it too good for too long – before the week was out we had sound bites galore as to how 'wealthy pensioners' were going to be forced to give something back to the younger generation…
This week, someone figured out that pensioners were the only ones that voted these days, and there was an about turn. A focus group of elderly school matrons was hurriedly convened. What did they think was wrong with the country?
"Well, that Mark Williams-Thomas says its all this child porn on that Internety thingy that causes murders and he's such a nice man with his cats and everything."
"And that Google, they don't pay as much tax as they could do, so you ought to do something about that".
Thus was born this week's initiative. In a speech to the NSPCC – who else, you wouldn't expect him to speak to the voters would you? – he decreed that in order to purge the world of the menace of cold calling, he was banning the publication of the phone book he decreed that in future only the sort of people who go round murdering children – i.e. adults – would be allowed to opt into seeing the Google directory of sites where you can see child porn. Children wouldn't be able to access it. That's a relief then, pensioners need not live in fear that some five year old who can spell 'snuff porn' is going to murder them in their beds.
It's a double whammy, because it also placates all those morons who can't figure out why Google only pay the tax the law says they ought to, in the country that they are tax resident in. Just like the rest of us. It brought forward a masterpiece of a press release from Google.
"We recently donated $5m (£3.28m) to help combat this problem and are committed to continuing the dialogue with the Government on these issues."
I translate that as – "If this is the result of donating $5m to CEOPS, then we need to talk again…."
Are we to assume that our children will be safe from the dangers of the digital screen – hardly? In a separate press release from the American Academy of Paediatrics, we learn of the 215 deaths of innocent young children directly attributable to digital screens….falling on their heads…!
How is Cameron going to deal with that? Ban the Radio Times?
Once upon a time, we had a government in hock to the Animal Rights activists, and we ended up with foxes being shot instead of eaten by the hounds. Now we seem to have a government in hock to the NSPCC, and the good people of Penistone will have seen their last tourist directed to their tourism web site…
I suppose Ms Raccoon will have to change the title of her masterpiece on the subject of the delight Sky took in showing pictures of Libyan pilots being killed – 'Snuff Porn' – and as for the travails of the German people in an age of austerity – the 'All you can eat Pussy Club' – that will have to go too. Given that members of Nigel Farage's party (or Fatage, as he was delightfully christened this morning by his press agent) are such a danger to children that they cannot adopt, I wonder whether 'UKIP' will make it onto the list of banned words for which one can no longer search?
Back in January, the European Commission issued its diktats for the on-line world:
'All EU countries should have independent media councils with a politically and culturally balanced and socially diverse membership […] Media councils should have real enforcement powers, such as the imposition of fines, orders for printed or broadcast apologies, or removal of journalistic status. The national media councils should follow a set of European-wide standards and be monitored by the Commission to ensure that they comply with European values.
[…] In addition, the new media environment increases the importance of 'gate-keepers', digital intermediaries who are the access route to the internet (for example search engines and social networks); whose personalisation of content risks creating a 'filter bubble' for the reader – or internet service providers, who have the ability to arbitrarily censor citizens' connections to the internet. For these actors, only the EU has the effective capacity to regulate them, given its role in competition policy and the transnational character of these actors.
Poor old Cami-knickers. Just doing as he is told really…
Whoops! That's it folks, the 83,449,239,949th person to emerge into this world has commenced its journey down a perfectly ordinary vagina – there will be no more political news until we all have to discuss how much it costs to keep it alive, whether it ought to go by bus to Waitangi to view naked breasts dancing and whether we should vote for a Head of State instead. So much cheaper, doncha know?
July 23, 2013 at 16:27




July 23, 2013 at 16:11







July 23, 2013 at 09:12









July 22, 2013 at 20:12




July 22, 2013 at 19:38







July 22, 2013 at 21:35







July 22, 2013 at 19:28







July 22, 2013 at 18:14




July 22, 2013 at 17:08




July 22, 2013 at 15:54




July 22, 2013 at 15:09




July 22, 2013 at 13:51







July 22, 2013 at 13:44







July 22, 2013 at 12:58










July 22, 2013 at 12:45







July 22, 2013 at 12:23







July 22, 2013 at 12:15







July 22, 2013 at 12:19




July 22, 2013 at 11:19







July 22, 2013 at 15:34




July 22, 2013 at 11:03




July 22, 2013 at 10:56