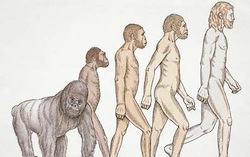 Oop there in Liverpool, the 2008 'cultural Capital of Europe' according to the European Commission, a young male was out and about with his lady.
He found himself surrounded by several young knuckle dragging males of Liverpudlian heritage, who tried to take his girlfriend away with them for – who knows what fate awaited her?
Outnumbered, he ran away and left her to fend for herself. He climbed over a high wall and rested a while on the swings in the local park. A 'concerned resident' saw him there, and naturally called the police – won't 'somebody think of the cheeldren' – we can't have young males hanging around the children's swings!
The police arrived and instead of Taser-ing him – they shot him dead! We are not told what happened to his girl friend, she's probably got a case pending against the local authority for failing to install rape alert buttons on every lamp post….
A sign of things to come? Or just an unfortunate incident in the Knowsley Safari Park?
Beats me how they could tell which one was the Baboon…something to do with him not having an electronic tag round his ankle?






June 18, 2013 at 23:29




June 17, 2013 at 14:07




June 17, 2013 at 11:42




June 17, 2013 at 11:41




June 17, 2013 at 10:40










June 17, 2013 at 10:39







June 17, 2013 at 10:24







June 17, 2013 at 09:47