From Stiff Upper Lip to Wobbly Lower Lip in One Generation.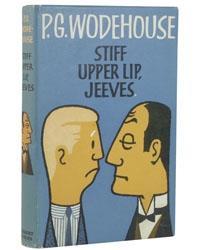 British phlegm, an objective judicial system, the state acting as dispassionate arbitrator of social problems, a dignified burial at the end of your days, your home as impregnable castle – as much as the bowler hat, the double decker bus, the distinctive taxi, and Big Ben's authoritative tones – these were the icons of British life that gave many an ex-pat an embarrassed lump in the throat when they viewed the Pathe news in some far flung land.
As they witnessed, from the safety of the British Embassy, the hysterical keening and wailing of curiously dressed natives flailing their arms behind the coffin of a total stranger, or politely ignored local policemen pronouncing guilt and delivering retribution on the spot, or listened to the negotiations for blood money to assuage the hurt feelings of bereaved relatives for whom impartial justice was not sufficient, they were grateful that one day they would retire to the land where a funeral meant a small glass of sherry and quiet reflection, punishment was something that was visited upon you after an objective dissection of the legal facts and with the agreement of a jury of your peers, the nature of a crime was indicated by tightly drawn legal parameters, not the victim's view of 'what happened' and the entire legal system was designed to keep the understandably emotional feelings of the victim from influencing the judge when deciding on the correct punishment for contravening the relevant law.
I was reflecting on how we had changed – so quickly, one generation – as I listened to the sad news of a young girl stabbed to death on a bus in Birmingham. The flowers, candles and Teddy bears were arriving at the point at which the bus had briefly halted, duly documented by Sky news. 'It'll be forgotten by next week' said Mr G. 'Not a bit of it, Sky will be back to film the thousands of strangers releasing candles in Chinese lanterns into the night sky next week' I responded – and realised in that one sarky remark how easily I had taken for granted this 'new' British response to death. Only the week before I had been spluttering over a comment in a newspaper in response to a proposal to part privatise the NHS. 'Under a part privatised system the sick and the elderly will die' said the commentator. Oh for God's sake, the sick and the elderly have always died, that is what sick and elderly people do, death is a natural progression from birth, by all means rail against unnecessary deaths, but that comment presupposed that magically the NHS was able to avoid anybody, anywhere, ever dying, if only it had more money.
Death as an excuse for an outpouring of wailing grief from the community is something we used to witness in foreign lands; now the dead are victims, and as such we must all rise up in their defence. I was trying to decide where this had come from – too easy to date it to Diana's death, although Tony Blair's sound bite of 'the People's Princess' certainly was part of the process, establishing Diana as someone whose passing we should all publicly mourn with sacrificial gifts of forecourt flowers. No longer just someone's Mother, someone's daughter, someone's wife – but a community leader, 'Our Princess', 'Our Kim Jong-il' that we must be seen to keen over or forever be marked as heartless. Diana didn't 'just die' in a motor accident, as do thousands every year, she was the iconic 'victim', artlessly tied into New Labour's ideology that only New Labour could protect the poor and the vulnerable from the forces of evil. It takes an almighty feat of imagination to see someone born into one of the most powerful families into the land, married to the sion of another powerful family, wealthy beyond the wildest imagination, as doe eyed victim who should have been the subject of conservation measures, but we managed it; buoyed up by repetitive photographs of those doe eyes peeping out at us – the antithetical image for the pantomime image of Savile with the bulging eyes. Doe eyes good, bulging eyes bad. Doe eyes = flowers and Teddy Bears. Bulging eyes = smashed headstones and demands to dig him up.
Yet what, objectively, do we know of either individual beyond the caricatures painted by a media freed from libel restraints? Very little, beyond the fact that one was allegedly a victim, and one allegedly had victims. Beyond that they were merely one of thousands of individuals who die in old age or motor accidents.
So it is the perpetrators of victimhood, or the holders of that esteemed office, who are key to our new found emotive behaviour. The idea that 'victimhood' was to be the prime mover in society can be dated very firmly to the days of New Labour ideology. Jack Straw's Youth Justice and Criminal Evidence Act in 1999 established that no longer were our courts objective arbiters of fact where accuser and alleged perpetrator stood face to face; now some victims were too frail, too victimised, too traumatised to be expected to ever set eyes on the author of their misfortune again. The jury must of necessity be influenced by the sight of the witness shielded by curtains from having to set eyes on the suspect again – 'it' must have happened, look! they cannot even bear to see them again. Objectivity was taking flight from British justice. No longer just weighing impartial facts, but witnessing the victim's pain.
Harriet Harman took it a step further; not only was the jury to be influenced, the judge too. The Victim Impact Statement! The Judge must take into account the victim's heart rending outpouring of grief, a subjective fact, for whilst one person may find having their car stolen an impertinence, an annoyance, a criminal act; another will detail how their entire life – and future – was irredeemably marred, blighted, and destroyed by the loss of their Ford Fiesta. The sentence was to be influenced by matters that could not have been known by the perpetrator before he took action. Now, you may say that 'you take your victim as you find him' is a precept of British justice – the notion that if someone dies because they had heart failure, something you could not have known when you shouted at them, then you may still be responsible for their death – but it is also one of the precepts of social control that society is better protected when prospective offenders are aware of the penalty of offending. You knew if you took a gun with you on a robbery that it would result in 'x' being added to your sentence, and you weighed the odds accordingly – now it depends on how the person you pointed the gun at feels about it, which in turn depends on the victim's past mental health and their ability to conjure up a suitable emotive reason – 'the loss of my car stopped me from adopting this vulnerable Rwandan child' gaining more points on the sentence than 'the loss of my car stopped me going into work as an evil banker'. The Victim Impact Statement is now invariably read out on the steps of the court by the podgy faced local solicitor enjoying his five minutes of fame – the frail victim being far too frail to speak for themselves.
The 2003 Criminal Justice Act provided for a stiffer sentence where the crime was motivated by hate – for a sexual preference, a disability, a race or religion, and importantly, the victim was able to decide whether their particular crime had been 'hate motivated'. If they thought it was – it was! Thus the elderly white pensioner has no ability to say 'stiffer sentence please, he only mugged me because I was obviously old and he figured I must have just collected my pension in that post office on a Friday' but the elderly black pensioner or the elderly muslim could ignore this obvious reason for being mugged and insist that it was because he was black/muslim/homosexual, and be rewarded by seeing the accused given a longer sentence. This only encouraged people to see themselves as stereotyped in one particular victimhood or another if at all possible.
Subjective justice is complete now, the victims go straight to the TV stations, having self-identified their selected niche victimhood, bypassing the police; the public en masse pronounce guilt based on their emotive reaction to the victims 'story', bypassing the courts; God help them if their bottom lip doesn't wobble sufficiently, they'll get no justice, may even wind up being accused of the crime themselves.
The next stage must surely be bypassing the prison service? First one to spot a gallows on the crossroads wins.



March 16, 2013 at 03:21




March 15, 2013 at 15:57







March 14, 2013 at 20:48










March 16, 2013 at 11:01




March 14, 2013 at 14:39







March 14, 2013 at 10:19










March 14, 2013 at 10:32







March 14, 2013 at 10:53







March 14, 2013 at 09:27







March 14, 2013 at 08:12







March 14, 2013 at 00:05







March 14, 2013 at 01:36




March 13, 2013 at 22:24




March 13, 2013 at 22:08




March 13, 2013 at 21:39









March 13, 2013 at 22:38




March 13, 2013 at 18:45




March 13, 2013 at 18:34




March 13, 2013 at 18:22







March 13, 2013 at 18:03









March 13, 2013 at 17:27










March 14, 2013 at 11:02