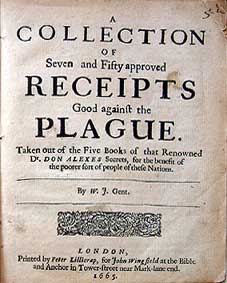 So, at last, the end is nigh. I have reached the end of my Odyssey through the merciless killer that was the Black Death. A killer, and, if I am correct, one which was both more contagious and more virulent and deadly than anything with which we have to deal with today.
I have dealt with the epidemiology at some length. What about the social effects? What happens when between a third and sixty percent of the people around you died within a period of months or even weeks? And why were some people immune?
There was obvious panic and chaos. Naturally to the Medieval mind the pestilence was analysed as some sort of curse from God. Strange cults grew up. One of the most well known was the Flagellant movement. These religious radicals their faces with red crosses and dressed in sombre garb, armed with some sort whip or lash often inset with sharp spikes or nails, or a leather thong tipped with metal studs with which to tear at the flesh in penitence for their and Mankind's sins.
The Flagellants marched from town to town in long crocodiles, two by two. Men and women were segregated, with the women at the rear of the column. Apart from occasional hymns they marched in silence, faces hidden in cowls. Some wore hair shirts or covered themselves in ashes.
When they reached a town they would – often with the support of the local population – take over the local church for their own ceremonies, or just commandeer the local market. They would form a large circle and strip to the waist. Sometimes a dead child might be placed at the centre of the circle in some form of attempted magic ritual and the hope it would be resurrected. The Flagellants would then march in a circle until on a given signal hurling themselves to the ground, often adopting the posture of a crucified being. The Master of the group then moved amongst them, administering thrashings. Then came a collective purging. Each Flagellant would then whip himself or herself raw to the beat of chanted prayers and hymns, faster and faster as the ceremony went on. They whipped themselves to a frenzy, collapse and even death.
Henry of Hertford (also sometimes called Henry of Avebury) records this:
"Each scourge was a kind of stick from which three tails with large knots hung down. Through the knots were thrust iron spikes as sharp as needles which projected the length of a grain of wheat or sometimes a little more. With such scourges they lashed themselves on their naked bodies so that they became swollen and blue, the blood ran to the ground and bespattered the walls of the churches in which they scourged themselves. Occasionally they drove in the spikes so deep that they could only be pulled out by a second wrench."
This movement of extreme and ultra pious lay people threatened the authority of the Church; they also probably helped to spread the pestilence more quickly.
Another, and also probably predictable, aspect of the plague is something which the 20th Century might well have recognised: purges, murder and pogroms. No doubt any scapegoat weirdo would do, but a particular target was, as ever, the Jews, who were variously tortured, burned, and hanged, being accused of poisoning the wells and air and so forth. And not always from simple religious piety. As one academic puts it rather neatly "It was an opportunity…to liquidate their debts by liquidating their creditors." Massacres took place in at least 100 towns across Europe, but we should not think that England was spared. In Norwich, the bodies of 31 individuals have been found cast dumped into the remains of a well, under what is now a shopping centre. Modern DNA analysis and facial reconstruction confirms these were of Eastern European extraction and related, and isotope carbon dating places the bodies as being from the early 14th Century. Whilst I cannot say for certain that they were murdered (or committed suicide in the face of impending horror) because of the Black Death itself, it is a possibility.
On a wider front, the Black Death changed the Western World for ever. Before the Black Death, many, if not most, of the population were serfs, eking out a living on two or three acres, bound by custom, law and fear to give service to the local magnate or lord. But with up to half or more of the population gone, this changed. Crops went uncollected, animals unfed and untended. Now the surviving "serfs" became owners of larger areas of land, and more – they were no longer serfs, they were valuable workers. An agricultural working class was born, claiming higher wages, mobile if needs be, free – and able to bargain, and even go on strike.
The Black Death freed the oppressed classes, and can be said to be the founding of a robust working class – and broke the yoke of feudalism. Without it, the modern world may never have been born.
And finally, there is one question which has often arisen during the course of this little journey. How is it that whole families died, but perhaps one amongst them survived untouched? Why could some few souls survive infection?
Some learned Raccoonistas have already hinted at the probable reason, and it is a factor which may well affect current research into HIV/AIDs, and even cancer.
I am not a scientist, and I am happy to be corrected, but as I understand the science is follows. The viruses work by invading and interfering with the genetic structure of the host's cells. HIV does this by invading the white blood cells and then taking a ride to the lymph nodes, the body's internal factories of resistance. It then runs riot and destroys the immune system from within.
In America, there is a man called Steve Crohn. He is a gay man, sexually active in the high risk group of the 1980's in San Francisco. But he did not get sick or die. His friends did. In a chance conversation someone put the question to him: since you are alive, why don't the doctors test you, and see why you aren't ill? A simple, obvious, and yet brilliant observation.
Steve offered himself up for tests. One open minded doctor saw the logic, and agreed. Samples of his blood were taken and subject to massive overdoses of the HIV virus. His blood remained supremely unperturbed. In short, he was immune.
The theory is as follows. Significant parts of the European population carry the small genetic mutation known as CCR5 – Delta 32. It appears that this genetic mutation, or protein, coats the cells of the host so that HIV cannot enter. And similarly, it prevented the virus that caused the Black Death from gaining access to the system. In very simple terms this genetic variation makes the potential host immune. It is the huge genetic "bouncer" on the door of the party, singularly unimpressed by the virus's forged invitation.
Given one parent from which CCR5 – Delta 32 is inherited and the person may contract the Black Death, or AIDS – but after a long time, and with some resistance. Given a genetic inheritance from BOTH parents and you were completely immune.
It may be significant that tests on the villagers of Eyam, in Derbyshire, have revealed that the CCR5 – Delta 32 mutation/variant is, in genetic terms, extremely prevalent. In short, only those who had this mutation survived.
And so, this may yet provide a clue to the resistance to HIV and other viruses, and even cancer – because cancers involve cells going wrong, and multiplying without control.
So, something mutated nearly 700 years ago. It spread like wildfire. It killed maybe fifty per cent of Europe's population, maybe more. Will something mutate again?
Yes.
A Ring-a-ring of rosies
A pocket full of posies
Atishoo! Atishoo!
We all fall down!
This series of posts is dedicated to Dr Firenza Pesta; a remarkable woman, and the bravest person I have ever met.
Gildas the Monk
January 14, 2013 at 13:53







January 13, 2013 at 16:16




January 13, 2013 at 14:55










January 13, 2013 at 15:39




January 13, 2013 at 17:08




January 13, 2013 at 11:58




January 13, 2013 at 11:33




January 13, 2013 at 10:58




January 13, 2013 at 10:39







January 13, 2013 at 10:39







January 13, 2013 at 10:24




January 13, 2013 at 09:35