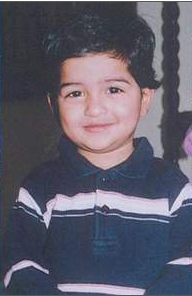 I try, I really do try, to get worked up over whether Stuart Hall kissed a 13 year old on the lips 20 years ago. Perhaps it did ruin her entire life. Maybe she was so traumatised that she was unable to speak in confidence and privacy of the occasion for 20 years until the current furore over Savile presented the opportunity to speak out to millions of avid newspaper readers via the courts. Gosh, and he allegedly touched the breast of a 17 year old. Off with his head.
Then I read of Sara Ege, and the sad life of her seven year old son, Yaseen. Sara beat her son over the head with a rolling pin, a hammer and a stick for months on end. She kept him in a shed. Tied him to the door. He had failed to memorise pages of the Koran sufficiently fast…
Eventually, one day, she hit him too hard and murdered him. Her solution to that inconvenient fact was to set light to his body and pretend that he had died in an unfortunate fire.
She was a 32 year old resident of Cardiff. Thankfully after today, she will, for the next 17 years, be a resident of Her Majesty's Prison Service.
Had she not killed her son there is little doubt that young Yaseen would still have been enduring daily vicious beatings. I wonder whether Yaseen would ever have thought that perhaps he could talk to someone of the abuse he was suffering? Would he have turned to the NSPCC or Child-line for help? Would it have seemed to him that they were the sort of organisation set up to assist children like him? After all, Sara Ege is not a right wing comic, nor a BBC employee…
I look in vain for Tweets from Mark Williams-Thomas alerting me to the arrest of Sara Ege. No sign of Tom Watson alleging a sinister ring of child abusing Islamists beating memory of the Koran into young children.
I haven't got a lot of time for Esther Rantzen, but she is right about one thing – the present politicised witch hunt over paedophilia that turns out to be obscenely irrelevant compared to the abuse suffered by some such as Yaseen, does all abused children a great disservice.
The NSPCC is in danger of following the RSPCA down the route of being a politicised organisation more concerned with high profile fund raising and empire building rather than actually positioning themselves in a way that makes them seem relevant to children like Yaseen.
I feel utterly sick at the thought of the trauma that poor child must have gone through.
January 12, 2013 at 00:38







January 10, 2013 at 23:41







January 10, 2013 at 22:29







January 11, 2013 at 00:17







January 11, 2013 at 00:41







January 11, 2013 at 01:25




January 11, 2013 at 01:39










January 11, 2013 at 01:39







January 11, 2013 at 02:00







January 10, 2013 at 18:39










January 10, 2013 at 09:59










January 10, 2013 at 15:18




January 10, 2013 at 16:14










January 10, 2013 at 17:48










January 10, 2013 at 17:59










January 10, 2013 at 18:01




January 11, 2013 at 08:49







January 11, 2013 at 10:27







January 10, 2013 at 00:10







January 8, 2013 at 12:20










January 8, 2013 at 12:58







January 8, 2013 at 13:23







January 8, 2013 at 14:16




January 7, 2013 at 23:00







January 8, 2013 at 04:23







January 8, 2013 at 18:00







January 9, 2013 at 02:58







January 8, 2013 at 13:33







January 8, 2013 at 14:36










January 11, 2013 at 08:42







January 7, 2013 at 20:40










January 7, 2013 at 20:34







January 7, 2013 at 20:44







January 7, 2013 at 21:39










January 7, 2013 at 22:44







January 8, 2013 at 03:26




January 7, 2013 at 18:33







January 7, 2013 at 18:46




January 7, 2013 at 18:27







January 7, 2013 at 18:19










January 7, 2013 at 18:12




January 7, 2013 at 17:49







January 7, 2013 at 17:39










January 7, 2013 at 17:44










January 7, 2013 at 19:05







January 7, 2013 at 18:05




January 7, 2013 at 18:23




January 7, 2013 at 18:39







January 7, 2013 at 17:06










January 7, 2013 at 15:47















January 7, 2013 at 18:03










January 7, 2013 at 18:12







January 7, 2013 at 19:21




January 7, 2013 at 19:30




January 7, 2013 at 19:35




January 7, 2013 at 22:58




January 7, 2013 at 18:26










January 7, 2013 at 18:41




January 7, 2013 at 15:19




January 7, 2013 at 14:26







January 7, 2013 at 14:24









January 7, 2013 at 17:25




January 7, 2013 at 22:37