Starbucks: Let them Drink Tea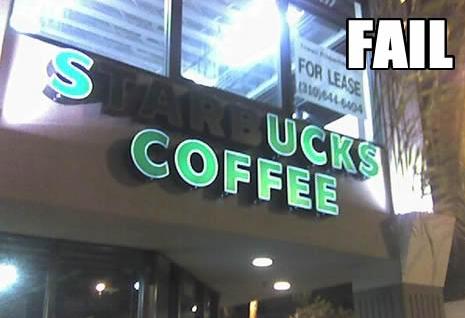 Oyez. Oyez. Oyez.
Hear-ye. Hear-ye. Hear-ye.
Hear me. Hear me. hear me.
Insofar as, Starbucks having been declared to be Tax Avoiders by the Court of Planet Mars, i.e., the Marsupial Court, and failing to note that they may or may not be guilty of that offence, we hereby celebrate that the Boycott of Starbucks has been a success, and rejoice along with Costa Coffee:
Rival chain Costa Coffee has seen its sales boosted by a whopping 6.8% recently while Starbucks has become mired in controversy.
Andy Harrison, chief executive of Costa owner Whitbread, told the Financial Times this week:
It is difficult to define the impact of [the Starbucks tax issues] into the figures, but we remain the UK taxman's favourite coffee shop… Starbucks has taken a bit of a knock.
It was recently revealed that Starbucks paid no corporation tax in the UK over the past three years, and just £8.6m in corporation tax in 14 years of trading in Britain.
Further we note that Costa Coffee and Whitbread plc are a moral corporation, in contrast to Starbucks, who are immoral, evil, Yankee-Doodle Capitalists:
Industry insiders say Costa is even mulling over using the fact that it pays British taxes in full as an advertising strategy.
It looks like Britons are increasingly getting fed up of tax avoiders too.
A battle has been won, Comrades.
(Now for the difficult bit.)
However, history records that on 24th October 2010 our well-beloved Liberal Conspirator and Wise-Woman of the Parish Mistress Kate Belgrave did declare a solemn Boycott of Costa Coffee, as part of the evil Capitalist Behemoth … er … Whitbread plc.
Last week, 35 deluded business leaders wrote to the Telegraph to praise George Osborne's vicious spending review.
I'm joining those who have decide to boycott every single company that those business leaders represent.
Whitbread were anathematised for their immoral support for the authenticity of the Book of Gideon expressed in a letter to that Media Capitalist Front, the Daily Telegraph:
… each writing in our personal capacity, we would encourage George Osborne and the Government to press ahead with his plans to reduce the deficit.
In the long run it will deliver a healthier and more stable economy.
…
Anthony Habgood
Chairman, Whitbread
Chairman, Reed Elsevier
This, to be frank, leaves us with our heads inserted in our own Large Intestines to an Infeasibly Large Extent, our buttocks covering our ears so that we cannot hear ourselves making a series of farting noises.
Those who have held faith with our earlier boycott must now reverse your position, particularly if you have been patronising Starbucks so as to avoid Costa Coffee and their connection to Whitbread plc.
In other words, life is more complicated than is convenient politically.
Sorry.
Any pain, anxiety or confusion that you have experienced in the meantime is undoubtedly good for your soul.
Alternatively, you can switch to the fruit of the vine, or tea, and drown your sorrows. December 14, 2012 at 09:18







December 14, 2012 at 13:16




December 14, 2012 at 08:23







December 13, 2012 at 22:52




December 13, 2012 at 22:45




December 13, 2012 at 21:43







December 13, 2012 at 19:22










December 13, 2012 at 20:40







December 13, 2012 at 20:48




December 13, 2012 at 19:18







December 13, 2012 at 20:40







December 13, 2012 at 22:05




December 13, 2012 at 18:23







December 13, 2012 at 16:28




December 13, 2012 at 16:06




December 13, 2012 at 15:11










December 13, 2012 at 19:00







December 13, 2012 at 20:52




December 13, 2012 at 14:23










December 13, 2012 at 16:05







December 13, 2012 at 16:38







December 13, 2012 at 12:37










December 13, 2012 at 14:59