Corrupt Cops say Cheese…Limerick Competition.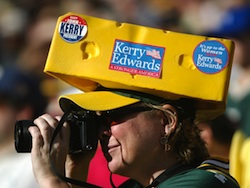 The Canadian Mounties always get their man. In this case, one of their own.
After a nine month undercover operation – painstakingly taking plaster casts of tyre tracks, deploying the dog sniffer teams, forensic tents filled with scurrying officers in white overalls, arial photographs, fingerprints, statements, and guarding the ever helpful 'whistleblowers', they`ve busted the case – of the cheese mobsters.
A ring of corrupt cops had taken to cheese smuggling. A profitable business. Cheese accounts for 80% of the cost of a pizza, and in Canada, there is a 200 to 300% tax mark-up on imported cheese. The cops were making an average £1,200 a week, just for driving across the border to a downtown Washington supermarket and flashing their police badges as they returned undercover of darkness.
Constable Scott Heron of the Niagara Regional Police and his two partners were charged with conspiracy, smuggling and other customs violations for allegedly transporting over $200,000 of cheese into Canada from the United States without paying any taxes.
The Canadian government put this horrendous mark-up on imported cheeses to 'protect their Dairy industry'. Instead of a few dairy farmers going to the wall because they can't compete with US rivals – every Canadian citizen is forced to pay a levy every time they eat pizza – to financially support those Dairy farmers. Roll on minimum alcohol pricing in Scotland. The A.1. will be a continuous line of white vans heading North. Every little helps…
This story is full of holes – and ripe for the pun-masters on Anna Raccoon.
So – a fine Camembert to the winner. Ahhh, if only I could get Stinking Bishop over here, I miss it so.



September 30, 2012 at 08:24







September 29, 2012 at 00:13




September 28, 2012 at 22:52




September 28, 2012 at 20:44







September 28, 2012 at 14:55




September 28, 2012 at 13:51







September 28, 2012 at 13:45




September 28, 2012 at 12:43







September 28, 2012 at 14:08







September 28, 2012 at 18:12




September 28, 2012 at 12:10










September 28, 2012 at 12:29




September 28, 2012 at 10:10










September 28, 2012 at 10:05







September 28, 2012 at 13:49