Politics, Performance and Prose…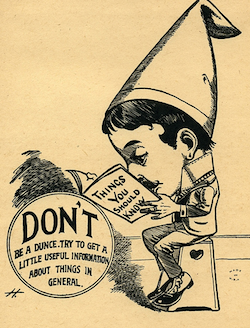 The ultra-fashionable cry has gone up again – 'We must have a Public Inquiry'!
20 years of ever increasing numbers of children getting high grades in their GCSE results, Teacher's pay linked by a Labour government to those ever increasing 'standards', exams broken down into modules so Dumbo doesn't have to remember the entire course, just the bit he's told to remember, Exam boards handing out information packs to teacher's explaining how to coach students through the new short-order modules (whisper it quietly, rumours that they were even given tips on what the questions might be!) and never so much as a whisper in support of a public inquiry!
Suddenly, those pupils who teachers thought would get a "C"- end up with a "D" – and all Hell breaks loose! It is monstrously unfair! It has ruined their entire life. There was Dumbo, barely able to read, Teacher had spent the entire year coaching him through multiple choice questions (he had a one in three chance of guessing the right answer, so actually he was just teaching him how to reject the other answers…) He had already earmarked his bonus for the year…and they move the goal posts! Unfair! Public Inquiry!
The entire focus of this year's exam results, like so much in the media these days, has been on those who failed. Those who 'can't'. Those who 'aimed' for a 'C' but got a 'D' instead. Those who just lost out.
Nothing has been said of those who succeeded in the face of these 'tougher' (politikspeak for more difficult for teacher to get his bonus) exams. We have concentrated on those who tripped at the higher bar.
I do have a Fairy God Motherly interest in this subject, for amongst all the whinging and the wailing, comes news that Ms Smudlett, genetically advantaged offspring of Glorious Mudd, has also received her exam results. A* in the apparently fiendishly difficult English language and literature, in fact A* in a neat tidy row of numerous exam results. That's what comes of aiming for the stars and spending your Easter holidays revising like mad in the hope of hitting them. You do.
Whereas those who spent their Easter holidays in the local tanning shop, or getting Johnny Depp tattooed onto their backside, secure in the knowledge that teacher had fixed it for them to get a 'C' and onto the course of media studies, found themselves bitterly disappointed. Boo-hoo.
I feel sorry for those A* pupils who have seen their achievement in a reputedly tougher exam, not lauded, but ignored in favour of widespread coverage of the average, the content to just coast, the mediocre, who failed. They are caught up in a political argument which basically boils down to teacher's pay and conditions. Who cared about those who got a "D" in the years when 27% were getting an A* – not the teacher's, that's for sure. Were the papers full of hand wringing stories about ruined lives? Did we see endless pundits linning up to explain the psychologically damaging effect of getting a 'D'?
So? 'They' thought they'd done 'enough'. I guess all those 'D's' in previous years thought they'd done 'enough'. They hadn't, and employers are better off without those who think they've 'done enough'.
Hearty congratulations Smuddlett, and all the others like you, for whom 'enough' is never enough. You are the people the media should be talking about.
Enough of this spoon feeding by the Union's press releases.
September 5, 2012 at 21:56







September 4, 2012 at 22:27










September 3, 2012 at 17:17







September 3, 2012 at 17:56







September 3, 2012 at 18:00










September 3, 2012 at 21:24




September 3, 2012 at 21:19







September 3, 2012 at 23:15










September 3, 2012 at 23:47




September 3, 2012 at 16:57







September 3, 2012 at 17:52




September 3, 2012 at 18:51










September 3, 2012 at 19:38




September 3, 2012 at 21:28




September 5, 2012 at 11:55




September 3, 2012 at 14:09







September 3, 2012 at 19:26










September 3, 2012 at 19:33










September 3, 2012 at 21:16







September 4, 2012 at 05:46




September 3, 2012 at 13:05




September 3, 2012 at 12:52







September 3, 2012 at 13:34










September 3, 2012 at 14:25










September 3, 2012 at 18:41










September 3, 2012 at 19:26







September 3, 2012 at 19:39







September 3, 2012 at 21:13




September 3, 2012 at 17:29










September 3, 2012 at 19:27










September 3, 2012 at 20:47




September 3, 2012 at 11:49










September 3, 2012 at 12:19







September 3, 2012 at 11:27




September 3, 2012 at 11:16







September 3, 2012 at 09:46







September 3, 2012 at 13:14




September 3, 2012 at 20:59




September 3, 2012 at 22:36







September 4, 2012 at 00:07










September 4, 2012 at 20:24







September 5, 2012 at
11:49


September 3, 2012 at 09:33




September 3, 2012 at 08:58