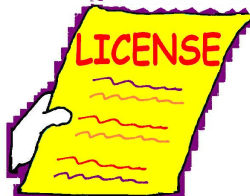 You would think that when a trade requires a license before practitioners can work in it, that it increases safety for the customer. They can then enjoy the safety brought about by an organisation to which they can go to about complaints.
It might.
But it also increases barriers to entry into that trade. And usually when a trade's body tries to get the state to impose a license for it's workers, what they really want is to control the tradespeople and ensure that they pay for their license, and that non-licensed tradespeople are excluded from the good jobs. Such licensing is anti-competitive.
When you have the American Society of Interior Designers fighting for 30 years to get more regulation in it's business claiming public health and safety is at risk from unlicensed interior design then you know that licensing is not about public health and safety. When you hear that the ASID can impose fines of thousands of dollars, in the four states that they managed to licenses imposed in, on anyone who calls themselves an interior designer (even just mentioning it on Big Brother) when they are not then you know that licensing is not about public health and safety. It's all about creating barriers to entry into that trade.
It's also censorship because people can't call themselves by the type of work they do. This ends up with some calling themselves an Interior Architect rather than Interior Designer just to avoid the licensing scheme.
Those who have paid the fees and passed the exams to gain entry enjoy an uncompetitive advantage over others who might be just as skilled but who haven't the funds to pay for the, usually expensive, exams. To those who have jumped through the hoops and loops, they have to keep paying for the license. This means that they have to charge their customers higher fees to cover their increased costs.
Another example again proves that licensing is not about health and safety. I know that this blog's main customer group are UK based and this example is American, but it's the principle that is the case here. In America cosmetologists (hair dressers to you and me) have to spend on average 372 days of training to be qualified and licensed. But Emergency Medical Technicians only need 33 days and two exams to get their qualifications.
When just reducing the licensing requirements for florists (which only exists in Louisiana) took many years and two legal cases it shows how wedded the trade organisations are to licenses. Their argument to keep licenses was that "If aspiring florists can't take the instruction and pass the exam, how can they do an arrangement that you and I want to buy?" Ignoring the fact that if the customer doesn't like the arrangement then they won't buy it.
Here in the UK we have GasSafe, ex CORGI, licensing who can work with gas in the home. CORGI was setup in 1970 after a gas explosion in a block of flats at Ronan Point. However the problem with Ronan Point wasn't the gas but the very flimsy building method along with badly joined concrete panels. Ronan Point wasn't the only gas explosion caused by someone lighting a gas cooker and wasn't the last either.
CORGI was initially voluntary, it was made compulsory in 1991. Basically it allowed CORGI to become a state sanctioned monopoly. In 2009 CORGI was replaced by GasSafe primarily to put in place more stringent measures of checking the engineer's qualifications. But it hasn't stopped houses blowing up due to problems with gas. Now it could be said that the houses which blow up do so because of the householder's incompetence so it's not the fault of GasSafe. But that is the point, the number of problems due to incompetent gas engineers are very small compared to those caused by householders.
A licensing scheme for electricians was also started after Part P of the building regulations came into force. The major point of whole campaign for imposing the licensing scheme was based on the case where an MP's daughter was electrocuted by a screws which held up a metal shelf touching a cable. Though the builders were a bit slap-dash, Mary Wherry's husband didn't check that were he was screwing didn't contain any cables. Now the cable wasn't the mandatory 50mm deep when installed but when 25% of the housing stock in the UK were built before 1900 there will be many houses where electrical installations won't be up to current standards. Part P licensing does nothing for them. I myself have been nearly electrocuted due to badly placed mains cable. And it's imposition forced many skilled electricians out of work who had worked for their whole life but who couldn't afford the extra cost of exams and joining fees.
So if I am against licensing how are the public going to be kept safe from rogue traders you ask. I argue that existing laws to do with responsibilities can ensure that trades people work to high standards. Also, to get repeat business they naturally have to do a good job otherwise they quickly go out of business. If traders don't work responsibly it means that they get prosecuted for the deaths and injuries of their customers. That alone is enough of a force to keep nearly all workmen and women on the straight and narrow. It won't catch all rogue trader but neither do licensing schemes.
SBML



May 18, 2012 at 08:43







May 17, 2012 at 12:26







May 15, 2012 at 20:15







May 15, 2012 at 19:22







May 15, 2012 at 18:25




May 15, 2012 at 14:50










May 15, 2012 at 15:52




May 15, 2012 at 17:50




May 15, 2012 at 13:39







May 15, 2012 at 13:17