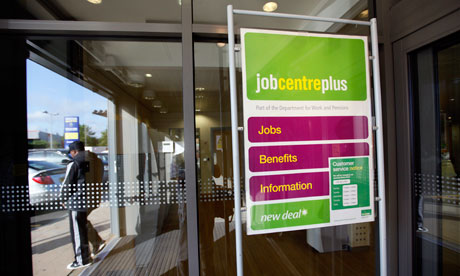 A fearful flurry of left wing petticoats in the columns of the Guardian this morning. It seems that some individuals have been forcibly introduced to the notion of work. It has been a terrible shock to their systems. They have reeled away from the experience to howl bitterly into the welcoming arms of the Guardian readers.
One said he had initially accepted a voluntary placement under the belief he would be paid for the duration. When he learned he would not, he contacted his adviser.
"I asked her if it was too late to pull out, to which she responded with 'no'," he said.
What? His benefits were stopped whilst he was working? Er, no actually, he just found that he wasn't getting any extra for working than he had been for sitting on his sofa.
Another recounted dropping out of the voluntary work experience scheme – "the type of jobs were terrible".
Nooo, were they the sort of jobs that should be done by someone else? Not you, Precious?
Several other jobseekers, refusing to give specific details, reported similar experiences through Twitter and the Guardian's online submissions system.
The anonymous on-line crowd helping you to whip up a storm by any chance?
Predictably, the commentators are gathering to mutter about 'Slavery'. Now I don't remember ever reading anything about slavery being a temporary six week experience; I thought it was for life, so long as you were capable of work, something along the lines of the hundreds of thousands of individuals who go to work every day chained to a PAYE system that insists they support merciless individuals, who do nothing to deserve their indolent lifestyle, until they drop…
There's certainly slavery afoot here, but I don't think it is quite where the Guardian crowd see it. Why not introduce the protagonists to each other? Cut out the middleman, let each unemployed youth turn up and personally thank the tax payer each week before he gets his money. Never mind giving the tax payer a statement showing him how much money is spending on benefits, let them see the whites of their eyes…
Some of the commentators on their high horse are a joy to behold, I was particularly enamoured of:
We, the poor, have paid for the right to a social safety net with hundreds of years of blood spilt by our ancestors.
You would deny us the birth-rights won by the poor on the fields of the Somme?
We endured two total wars to get the benefit system and the NHS.
Why should we give up our birth-right to pay the way of BANKERS and RICH PEOPLE who were either BORN RICH or are simply TOO IGNORANT to understand that there are poor people too!
Shame on you.