Size matters to the Police Federation…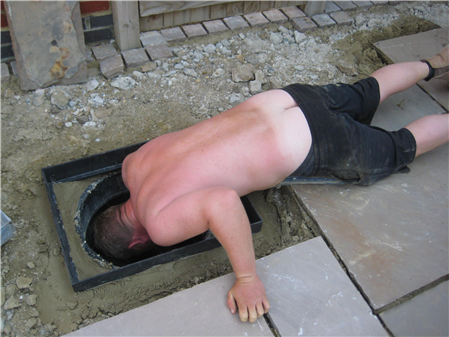 Along with many commentators over at Inspector Gadgets blog, I had been wondering what the Police Deaderation were up to, apparently remaining silent and compliant as a corpse whilst the rank and file who paid their wages were slated as overpaid, over pensioned, Blobby Bobbies. Why weren't they challenging the findings of the House of Winsor and its ridiculous survey 'proving' that 75% of policemen waiting in a queue to get advice on being overweight meant the 75% of policemen were overweight? Why weren't they challenging the 'diet' designed to cut the numbers of their membership?
The answer may surprise you. They appear to have been reincarnated as the Obesity Police.
Instead of busying themselves defending the size of their membership's wage packets, the illuminati of the Deaderation were fully occupied fretting themselves silly over the expanding waistlines of Polish and Romanian construction workers on the Olympic site. No, this is not a joke, nor is it April Fool's Day.
All last week the Police Federation were hosting, presumably at their members expense, a conference on Health and Safety for the Olympics Delivery Authority, which dourly concluded that 28% of builders were obese…and that the best way forward was to flog them cheap Scottish porridge for breakfast. Given that anything up to 70% of the workforce is migrant labour, I hope one of my Police commentators will be able to explain to me exactly why the rank and file Police are contributing union fees in order to answer the plaintive plea from Romanian hole diggers of 'does my builder's bum look big in this'?
I don't often resort to bad language – but 'What the fu*k has this got to do with the Police Federation? Have they nothing better to do?
Answers please, and quickly…