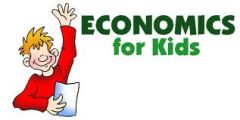 I will pick an example at random, but I can assure you that this nonsense happens in every news source, from the Guardian (hardly surprising, I admit) to Private Eye. This happened to be in the Daily Express:
BRITAIN is in line for a £5.5billion tax boom and thousands of new jobs as investors flock to tap new oil fields in the North Sea.
And:
This revival in drilling for oil in British waters will bring billions of pounds into the beleaguered economy as operators will have to pay tax to the Treasury.
So my first question is: at which point did the Treasury become the economy? What this article should actually say is that the the government is getting an unexpected £5.5 billion to throw away at our expense! Wouldn't it be better if that £5.5 billion found its way into our pockets, rather than those of profligate wastrels bent on wars, corporate cronies and vanity projects?
And my second question is: why are journalists so appallingly bad at the most rudimentary aspects of economics? Why do they think that paying more tax is a benefit to the taxpayer?
I saw an article in Private Eye in which they proudly proclaimed that they'd managed to close down a tax loophole whereby if CDs and DVDs were shipped through Jersey, they didn't attract VAT. That's how Play.com managed to drive down the price of CDs and DVDs to consumers. But thanks to Private Eye, that loophole has now been closed and we're all paying more for our CDs.
Thanks very much, you idiots.
But the best part was their smug pride that they'd made taxpayers better off to the tune of £100 million a year. No, you bloody idiots, you've made us worse off by £100 million.
Why do these morons think that giving money to the government is a boon? Are they all stupid?
January 16, 2012 at 11:25







January 16, 2012 at 10:47







January 16, 2012 at 09:48




January 16, 2012 at 01:58




January 15, 2012 at 22:53




January 15, 2012 at 19:07




January 15, 2012 at 13:22










January 15, 2012 at 13:55










January 15, 2012 at 14:55










January 15, 2012 at 17:38










January 15, 2012 at 13:54










January 15, 2012 at 18:43




January 15, 2012 at 12:08







January 15, 2012 at 13:29







January 15, 2012 at 11:10







January 16, 2012 at 19:02