The Price of Empire Building.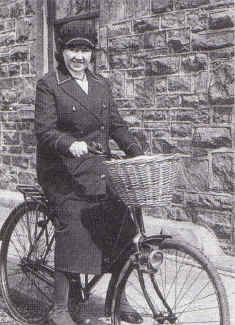 Over the past 20 years, the NHS has systematically – and I use that word deliberately – built itself into a closed shop for every variety of care.
It has done so I believe deliberately; for by eliminating all competition it has ensured that any perceived attack on its budget will be seen as 'uncaring' towards each and every sick person. Any attempt to dismantle the empire is seen as detrimental to the health of the entire nation.
If you want to have a baby, you go to the NHS. If you don't want to have a baby, you go to the NHS. If you are worried about having/not having a baby, you go to the NHS. Doctors no longer come to your home, they work office hours only – if you are sick outside those hours, or taken ill away from home, even if you are just dead drunk, then an ambulance rushes you to the only possible destination – the NHS hospital.
The NHS holds all your medical records – how can anyone else treat you? Only they know what is wrong with you and what they have done/not done about it so far. It is a miniature communist state in our midst. A Berlin Wall for our bodies.
It is barely 30 years since the District Nurse on her bicycle, with her comfortable council house on the edge of the village, was a familiar sight as she sped her way towards those in need of 'nursing care' as opposed to 'Doctor care'. Today we are told that her elderly and infirm patients are 'bed blocking', that nurses don't have time to feed those who need help to eat, or bring a bed pan for those who cannot walk.
It is barely 30 years since the midwife was a regular visitor in every street, preparing for a natural event that has occurred for thousands of years, with her cry of 'hot water, towels and get out of my way'! Now we are told that the end of a pregnancy is a medical emergency that only the NHS can cope with – and pay out millions of pounds every year for the result of being unable to cope successfully.
It is barely 30 years since every major town had a convalescent home for those who needed more regular nursing care than the District Nurse could provide, or perhaps had no one at home to cook and wash for them whilst they recovered.
The NHS has seen off all these competitors with its cry of 'we can provide everything they do more cheaply in one place'. It is quite illogical – we might just as well force all supermarkets out of business, close down the grocer's shops, ban home cooking, and announce that in future everyone will eat at the National Feeding Centre. I shouldn't give them ideas. In no time at all we should be told of elderly people being pushed to the back of queue at the new NFCs and starvation across the land if we don't up the pensions of all who work there.
Here in France, hospitals are for the very sick, those who need the hourly, even minute by minute, care of Doctors. There is a Doctor always present on every ward. They need to be – these are truly sick people.
Once your condition is stabilised, and you only need dressings changed, stitches removed, medicines taken regularly, injections delivered, all the paraphernalia of nursing care – you leave hospital.
If your family are unable to deliver 'social care' – assistance in feeding, dressing, getting to the toilet – then you go to a convalescent home. Either a really specialised convalescent home, often based in a local chateau, for those with two broken legs and a spine in traction who need constant help; or a wing of the local retirement home – not just for the elderly, but for all those who need help eating or dressing. Their speciality, when you think about it.
If you have family who can cope with your condition, you go home; back to the bookcases of familiar books, your own bed, the company of your family at all hours, and a normal routine. If you want to watch the late night movie with a fag in one hand and a glass of whisky in the other – you are now free to do so!
Whichever route you follow out of hospital, your nursing care follows you – they arrive at exactly the same time they would in hospital, perform exactly the same functions – and if your condition worsens for any reason, then the Doctor arrives at your bedside, exactly as they would do in hospital. Everyone knows what is going on, because everyone has access to your notes – they are with you, the most obvious place for them to be!
It works like clockwork – and it all seems so blinking obvious that I wonder why no one ever thought of it in the UK.
Oh! they did. It's what they used to do. That's why the BBC are discussing it this morning as a 'backward step' for the NHS as a result of this announcement from Mike Farrar.
"Hospitals play a vital role but we do rely on them for some services which could be provided elsewhere. We should be concentrating on reducing hospital stays where this is right for patients, shifting resources into community services, raising standards of general practice, and promoting early intervention and self-care.
East Yorkshire's main hospitals say delays in discharges are costing them £8 million a year. Chief executive Phil Morley said:
"There are delays because there is nowhere suitable for patients to go or there is no care package, such as a home help, in place for them to go back to their own homes.
"It could be because of a piece of equipment they need.
"We also have sad cases where relatives dump patients in hospital while they go off on holiday.
"There are difficult gaps in the system and there's an argument about who pays for patients to be cared for after hospital.
"Until then, they will sit in an acute bed."
From September to November this year, one in nine patients taking up a bed did not need to be in hospital.
Today we also learned that the number of patients developing life threatening infectious diseases as a result of their stay n hospital has doubled in two years.
Then this from Prof Steve Field, Chairman of the independent NHS Future Forum:
"The old hospital based system has to develop into a more preventative, community based system."
The 'old' hospital based system – it's all of 30 years old! It needs to un-develope.
Bring back the District Nurse. Give her a house in the District. Tell the Doctor he's on 24/7 call – not on office hours. Give the notes back to the patient where they belong. Crank up meals on wheels, and home services – and put the patient back where they belong, in their own home, with their own family, and their own germs when they need nursing care rather than intensive care.
Whilst you are about it – stop taking drunks to hospital. They're not sick, just drunk.
December 31, 2011 at 22:31




December 30, 2011 at 11:03




December 30, 2011 at 08:56




December 30, 2011 at 07:32







December 30, 2011 at 00:33




December 30, 2011 at 00:31




December 29, 2011 at 20:56




December 29, 2011 at 19:43







December 29, 2011 at 19:40







December 29, 2011 at 17:35




December 29, 2011 at 13:11




December 29, 2011 at 12:40