The Lurch to Libertarianism.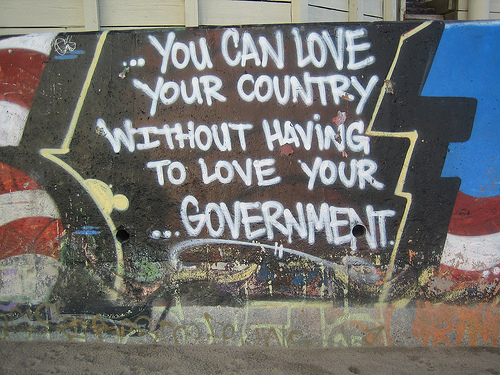 The National Centre for Social Research today released the latest British Social Attitudes report, its annual study of how people's lives are changing and their views on how Britain is run.
One of the main findings was that:
'Despite widespread concern about economic disparity, the public do not appear to believe that government redistribution is the way forward. Furthermore, there is an increasing belief in the importance of individual responsibility.'
This has been interpreted by the BBC as 'Britons less willing to pay for taxes to help others' – commentator after commentator this morning, on the BBC, and Sky incidentally, has interpreted this as meaning that people are less caring, that it represents a 'lurch to hard core Thatcherite' policies, that only the left can care about the poor.
It doesn't of course; it shows that people realise that government redistribution is not the only way to help the poor; but that statement doesn't fit the agenda. It shows that people want to take more responsibility for their lives – and that includes making the choice of whether to help others. In no way does it imply that they won't help others; merely that they don't want to be forced to do so by an inefficient government process.
The British public is increasingly at ease with the idea of higher earners buying private health care. While 38 per cent thought this "wrong" in 1999, the figure has dropped to 24 per cent in the latest survey.
"Britons are less willing than ever to pay higher taxes to support the National Health Service" says the BBC.
Although people see child poverty as an issue that government must tackle, 63 per cent believe that parents who "don't want to work" are a reason why some children live in poverty.
The National Centre for Social Research's 28th annual British Social Attitudes report also found increasing numbers blaming poverty on "laziness" says the BBC.
It is worth reading the original report (and not taking your summary of it from the media!). It shows that increasing numbers of the British public have finally figured out that self reliance – which does not equal selfishness – is the answer to their problems. That they are no longer prepared to willingly hand their money to an ideology that says no one is responsible for their actions – (except evil bankers, right wing commentators, and the BNP).
I found it a refreshing read – not that our Government will take any notice of it; Libertarianism is anathema to them. Only defence policy, policing and the legal system for them to play with, so many redundancies amongst Ministers, so many opportunities lost for expenses. They will ignore it.
The liberal media will use it as an excuse to manipulate the image of the cold and heartless public we are without a left wing government to forcibly move money around. The conservative media may shift themselves and use parts of it to prove how 'aware' we are that some of the poor are feckless.
A few of us will read it and quietly rejoice that the great British public aren't as stupid as Politicians like to believe.
We may get the 'Dorking Uprising' here yet.