It's my Party and I'll fund if I want to…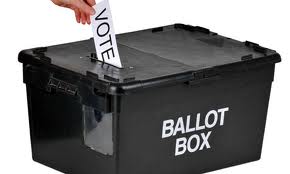 Not if Christopher Kelly has his way!
"If the public want to take big money out of politics, as our research demonstrates they do, they also have to face up to the reality that some additional state funding will be necessary."
No, no, no, no, NO! A thousand times NO!
I do not accept that the only alternative to powerful Unions and Business Men funding the main parties with large donations is to arm wrestle every voter in the country into a £3 a head subscription – ' little more than the cost of a first class stamp'.
It is involuntary funding that is the problem – not just 'funding'. The ordinary voter left or right has precious little say in whether or not he contributes to the funding of the major parties.
The problems of the Unions 'opt-out' only funding, which has left Margret Beckett admitting that if Labour members has to actively chose whether to divert their affiliation fees to Labour, then Labour funding 'would collapse', are well known.
I query whether Conservative funding is any more voluntary. If the Chairman of HSBC decides to donate multi thousands to Conservative Party coffers – did you have a say? You may have contributed to the profits of HSBC, you may even be a shareholder, but you haven't actually 'opted-in' to that donation any more than Labour Party members have opted in to Union funding.
The only funding should be entirely voluntary, small scale. We don't want to see elections funded so that we can make a choice between two or three 'adopted candidates' – we simply want to chose a representative.
I have suggested before that Libertarian Candidates could be supported via the Internet – there is no reason whatsoever why all candidates couldn't be chosen and funded in a similar fashion with no party machine behind them.
We do it with Pop Stars; nobody would dare to suggest that State funding be given to EMI or Sony in order to support 'approved' pop groups – we vote with our wallets when we have heard their 'manifesto' – it works just fine. EMI and Sony cream off a percentage of the support we offer individual singers in order to fund their organisations.
The technology is there. The will of those in charge of making it happen isn't.
They want us to continue to choose between tribal candidates, they want to continue to wield the power of the whips; Kelly's compromise is a Yellow bellied compromise. A sop to the expected high pitched squeals from the main parties.
We should concentrate on funding representatives, not parties.
November 26, 2011 at 21:30







November 24, 2011 at 13:06







November 24, 2011 at 16:12







November 24, 2011 at 13:06







November 24, 2011 at 11:08







November 24, 2011 at 22:13










November 25, 2011 at 14:13










November 25, 2011 at 17:54










November 28, 2011 at 13:34







November 23, 2011 at 23:30




November 23, 2011 at 22:30




November 23, 2011 at 22:10




November 23, 2011 at 21:12




November 23, 2011 at 15:02







November 23, 2011 at 13:27







November 25, 2011 at 13:36