Female Bloggers Cry Rape?
I published this piece this afternoon on Dale and co.It has attracted a string of retweets by the predictable few, and some interesting comments.
The consensus of opinion seems to be that because I have never been threatened with rape by any of my commentators, I should have either kept my mouth shut or shown solidarity with my female colleagues.
In the interests of fairness, I am putting this on my own site so that those who wish to abuse me have an extra opportunity to do so – they could however, merely join in with an interesting debate.
Should abuse directed towards female bloggers be seen as misogynistic and outlawed, is it just a problem for women, should all abuse be outlawed? Is there something special about women that they should receive extra protection? Would the blogosphere be a better place without the abuse?
You decide.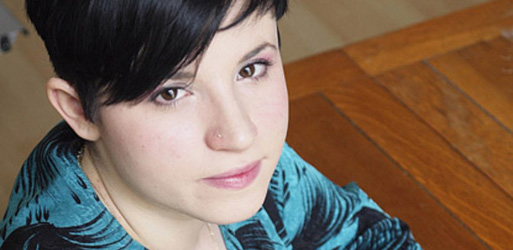 What arrant, aberrant nonsense is this? What risible ridicule? Convoluted feminism on stilts. Nonsense on stilts, say I.
Helen Lewis-Hasteley started this particular hare running in the New Statesman on Thursday, aided and abetted by several other female bloggers, and Vanessa Thorpe is in the Observer today fanning the flames.
Allegedly, 'women writers across the political spectrum', some of the 'best known names in journalism' no less, are hesitating to make their little voices heard in the blogosphere because the big bad men are being beastly to them. Misogynism is the battle cry.
The Observer features a wide eyed picture of our 'Laurie' looking like a helpless rabbit caught in the headlights to illustrate its piece, pontificating in her fluffy way to perpetuate the illusion that all internet trolling is undertaken by 'bully boys in lonely bedrooms'.
Apparently all the women quoted have been 'threatened with rape' by their trolls. Anonymous trolls. Trolls who claim to be male, as the writers claim to be female.
Nobody has ever threatened me with rape – not even with a paper bag over my head, before you take the opportunity for that jibe.
I have been roundly abused for my views; pulled up short by every pedant in the universe for my aberrant apostrophes; ridiculed for my lack of knowledge on specialist subjects, educated, entertained, enlightened, empowered, every e-factor you care to name, but never, never, have I been subject to our Laurie's claim that 'a woman must be sexually appealing to be taken seriously as a thinker' – just as well!
I have been called an 'old woman' – 'tis true, I am – does that become 'feminist abuse' simply because it refers to me as a woman? Surely shades of the Steve Williams politically correct shenanigans whereby referring to Tiger Woods as black makes every comment 'racist' and as such only able to be alluded to in the main stream media as 'racist abuse that we won't repeat here'.
Eleanor O'Hagen says that 'misogynist abuse is an attempt to silence women' – thus sailing magnificently past the whole point of the Internet – you can't be silenced! All you have to do is keep on writing; you are not subject to the vagaries of an editor, you can just pump out a never ending stream of drivel if you wish – and I do so wish. She says that 'Gendered abuse is a form of hate-speech' and should be taken seriously by the police.
Where to start on that one! For a start, dear Eleanor, you don't know whether your abuser is male or female, you only know what they claim to be – you could be a pit bull terrier tethered to a pole in Preston for all I know – I only know that you claim to be a female called Eleanor, and your abusers claim to be male.
What are the police supposed to do when they track down the IP address of your abuser and discover that it is actually another one of the coven of left wing writers who are currently lobbying for a lack of free speech for anyone claiming to be male? Johann Hari famously claimed to be a variety of people male and female in order to silence his critics – was he alone in his tactics?
Is there something about left wing bloggers that attract this sort of abuse – is it being a Libertarian, a member of a famously foul mouthed fraternity no less – that has protected me from these sexually charged e-mails and on line comments that are quoted? Is it perhaps deference to my age – I doubt it, for I initially took great care not to make comments alluding to my age, believing that this would make it more difficult to be taken seriously in the world of politics which seemed to be mostly young?
Sarah Pederson produced an authoritative study of Gender Differences in British Blogging in 2007. Slightly out of date now, and ironically in response to yet another Observer article on women who blogged entitled "Confessional bloggers—the women whose sexploits reached thousands of readers" – could it provide us with a clue?
Are some female bloggers subconsciously more concerned with being seen as women than as bloggers? Does their desire to be seen as a vulnerable community shine through in their writing and attract hostility?
She quotes an even earlier study (Herring 1993) which proposed that in direct contrast to a democratic, gender-blind utopia, other users were regularly able to infer the gender of posters on the basis of features of these styles and therefore react to posters on the basis of their presumed gender.
In my own case, the name of my blog was in direct response to the fact that it was a nickname by which I was known by a range of readers who would be interested to know where I had disappeared to from another blog. I hadn't even considered the ramifications of the blog bearing a female name – Anna Raccoon.
I only know that I am currently probably the most high profile independent female political blogger – and nobody has ever threatened, nor even offered, to rape me. Nor kill me. Nor leave me 'frightened to leave my house in case they know where I live'.
They have richly taken me to task for my views; perceived inconsistencies; all manner of faults. One blogger in particular devoted an article virtually every month to my perceived inadequacies as a blogger, tearing apart everything I wrote. That is the strength and nature of the internet.
That they have sometimes referred to the fact that I am female whilst doing so is no reason to silence them. Nor would I ever want it to – I learn every single day from my commentators – especially the ones who disagree with me.
I will concede that at one time I was subject to – not personal abuse – but someone trying very hard to identify me, or rather my family, for malicious reasons; it came at a time when I was seriously ill and unwilling, rather than unable, to cope with it. I did shut the blog for a few weeks. I didn't shut up for long though.
It will take a damn sight more than abuse referring to the fact that I am female to prise my cold dead hand off this keyboard, and I am utterly shocked that that a series of lily livered women should be claiming that they have all given up writing for the main stream media – 'the worst letters were filtered out before they reached me' no less – because of on-line abuse. Grow up!



November 19, 2011 at 08:25







November 17, 2011 at 03:54







November 10, 2011 at 17:42




November 8, 2011 at 00:40




November 7, 2011 at 21:01




November 7, 2011 at 20:05




November 7, 2011 at 19:17







November 7, 2011 at 18:31







November 7, 2011 at 16:47







November 7, 2011 at 11:00







November 7, 2011 at 10:17







November 7, 2011 at 10:15










November 6, 2011 at 22:10







November 6, 2011 at 21:16







November 8, 2011 at 12:00




November 8, 2011 at 15:25




November 6, 2011 at 20:56




November 6, 2011 at 19:41







November 6, 2011 at 19:03







November 6, 2011 at 17:31




November 6, 2011 at 17:13







November 6, 2011 at 17:09







November 6, 2011 at 16:25












November 6, 2011 at 15:48