Too much law, too little evidence?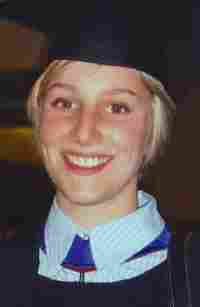 Vincent Tabak is now behind bars for murder, rather than for manslaughter. That is important. It does not bring back his victim, Joanna Yeates, and it will not end her family's suffering. Indeed the vile Tabak put them through hell by forcing the family to endure the trial. That must have been an appalling ordeal for them.
I might add that I have had the misfortune to meet and deal with the odd sociopath in my time, and Tabak's manipulations, self pity and denials strike me as marking him out as a classic of the type.
But it was important that he be found guilty of murder. Whilst his conviction for murder will not ease the loss of her family, boyfriend and friends, it was important because his guilty plea for mere manslaughter would have made their suffering worse. A grave injustice would have been done. I can faithfully promise from direct experience that I would rather not reveal that the sense of injustice after a trial when the full facts do not come out, and a malefactor is not exposed, is rather horrible.
Tabak was convicted of murder, rather than manslaughter by a 10:2 majority verdict. The Crown just got home. But immediately in the aftermath of the trial it was revealed that important evidence had not been put before the jury. Specifically, that he was involved in the serial use of prostitutes and, much more importantly in my view, that he had been watching pornography in which women were throttled by men. I have seen different reports about when: according to some it was only after the murder; according to The Sunday Times today, it was both before and after.
I was disturbed to hear that the jury had not been told. I confess I am not an expert in criminal procedure, but I have a sort of working knowledge. Here is why they were not told, as understand it.
In criminal proceedings there are strict rules about what might be called the "probative value" of evidence. This is for good reason. For example, if a man is charged with theft then the fact that he has a long history of convictions for theft or other offences of dishonesty will be withheld from the jury unless he protests that he is a decent citizen with no stain on his character. The reason being that the mere fact that someone has been a bad person in the past does not mean that he guilty. Each person is entitled to be tried on the facts and evidence, not on his reputation.
There is a particular exception where there is compelling "similar fact" evidence. In this situation, if a man or (or woman) has previously been convicted of a series of crimes which bear a remarkable and distinctive signature, that may be admitted as evidence. Here the probative value outweighs the risk of injustice. To take a dramatic but realistic example, if a man is accused of murder in which the victim has been mutilated in a particular and distinctive way the fact that he has already been convicted of crimes using the same method will be allowed. Since Tabak had not been convicted of a previous offence, that did not apply.
With these two points in mind, I will venture that I can tell you exactly why the Judge (Mr Justice Field) excluded the evidence of Tabak's activities in prostitutes and porn from the jury. This is why: he wanted Tabak convicted of murder, and he did not want an appeal. He took a long, hard, cool look at the evidence and the risks that Tabak's lawyers would be able to claim that he had not been given a fair trial if that evidence was admitted. Like a poker player in a high steaks game, he made "the call". The "call" being that the jury would convict anyway. I suspect he would have made a different call if there had been less evidence.
He just got away with it.
My point is that no "call" should have to have been made. I think there are too many lawyers' games going on here. I would prefer to trust the jury. If I had been on that jury I would have found the fact that he used prostitutes informative, but in no way conclusive. I would have found the interest in sadistic porn of that nature extremely informative, whether it was before or after the event.
We have too many rules of evidence. Lawyers will argue that the fact that a man has 20 convictions for theft does not mean that he has committed this crime. I agree, but is a factor the jury should know and weigh in the balance.
Juries should be allowed to know the whole picture. Either we trust the juries or we don't.
But they got it right in this case.
Gildas the Monk
November 4, 2011 at 18:49







November 3, 2011 at 07:54




November 2, 2011 at 14:39







November 2, 2011 at 18:48




November 2, 2011 at 23:03










November 3, 2011 at 22:14







November 1, 2011 at 20:07




November 1, 2011 at 19:25




November 1, 2011 at 16:21




November 1, 2011 at 16:04







November 2, 2011 at 02:46




November 1, 2011 at 14:30







November 1, 2011 at 14:17







November 2, 2011 at 01:18







November 1, 2011 at 13:08







November 1, 2011 at 12:14




November 1, 2011 at 11:12







November 1, 2011 at 10:43







November 1, 2011 at 10:05




November 1, 2011 at 09:22




November 1, 2011 at 09:08









November 1, 2011 at 07:56




November 1, 2011 at 07:11