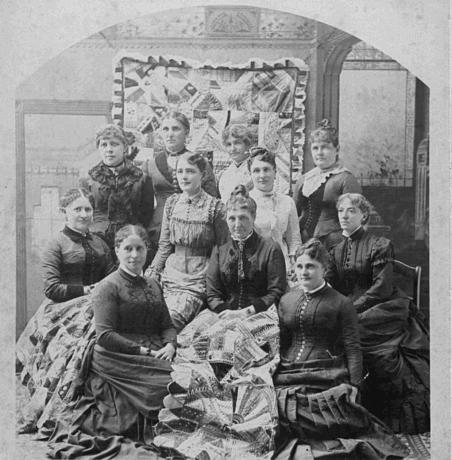 'Europe' as a legal entity was designed to stitch together disparate nations.
As any student of the origins of patchwork quilting (I am not talking of the modern commercialised, ready to sew version) would tell you – when you are trying to join together the worn out remnants of discarded garments to make something useful – they need to have at least one element in common.
It used to be that what the original 'Common Market' had in common was just that – a market. They wanted to join their roughly similar economies together just as far as it came to trading with each other. They neither wanted nor expected that they would agree on peripheral matters such as where their citizens smoked, or what shape bananas they ate for lunch.
That notion was long ago hi-jacked by the expansionists who thought that 'wanting to be a part of this quilting project' was sufficient reason for being included.
Thus those from the Mediterranean countries, with their laid back light weight fabric; retire early, don't work too hard in the midday sun, were sewn into this cloth along with the descendants of the hard working Nordic Vikings.
Since Europe was already committed to 'equality' between it's trading partners, this required a considerable transfer of resources between North and South. No matter, weren't we preventing war? Or perhaps we were giving in to behind the scenes blackmail – give it to us or we will take it by force.
The patchwork had turned into a political tool.
Pity that we have had to endure (and pay for) Serbia, and Bosnia to tear each other apart. The 'prevents European wars' argument might have been so much stronger.
No matter, weren't we exporting accountability, transparency, democracy, those bastions of British life, didn't we still count in the world? Hadn't Europe become our largest trading partner?
Thereby lies the rub – our largest trading partner is going bust trying to hold onto the dream – and yesterday 111 MPs threw careers to the wall holding onto another dream; that somehow pulling out of Europe would have meant pulling out of European problems. As if. If your main customer goes bust, you will too.
What concerns me far more was that yesterday, Cameron, aided by 483 politicians of every hue, proved irrevocably that they do not represent their constituents; they are merely the henchmen of tribal leaders that we pay through the nose for. They are no different to Gadaffi's supporters.
It matters little what the issue was – it was the bloody nose that voters were given by parliament – we aren't here to represent you, we are here to follow our leaders.
I have been vaguely reflecting over the past few months on how rarely Cameron – or any of the other leaders actually address us.
Watch him on TV; whenever you see him, he is maintaining eyeball contact with either a member of his own tribe, a member of the opposing tribe – or a member of the media. When did you last see a leader – of either hue – address the public?
Maggie did; regular broadcasts from her 'desk' in Downing Street; even that poisonous little toad Harold Wilson did. So what if it was 90% bullshit, dreamt up by the spin doctors – at least they maintained a semblance of thinking that the voters were part of the decision making process. We were worth eyeballing.
We are offered one click democracy – the chance to vote for an e-petition which may or may not be considered for inclusion in a debate, which may or may not result in a Bill, which may or may not result in legislation being passed which we consider important….
Do we deserve this? Maybe.
So far the petition to keep Formula 1 'free' on TV is garnering better support in two months than the petition to Restore Capital Punishment has managed in six months.
Priorities. We get the government we deserve.
The quilt we made isn't going to keep anybody warm.



October 27, 2011 at 09:47







October 27, 2011 at 04:31




October 26, 2011 at 21:08







October 26, 2011 at 18:29




October 26, 2011 at 16:54







October 26, 2011 at 16:07