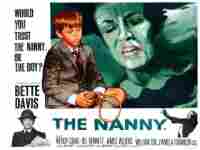 Close your eyes and imagine this scenario: although no-one is particularly complaining about some vague and menacing-sounding situation involving children, the government has decided that it has to be seen to be doing something.
And given a broad range of possible options including making parents aware of things that maybe they hadn't considered through to the most draconian and invasive net snooping approach, which one do you think they have opted for?
Of course, it's the most hectoring and nannyish of all options.
Now contrast and compare this with the entirely different government that ruled us for the preceding 13 years.
Of course, it's impossible (apart from the f***-me shoes) to distinguish between Theresa May and Jacqui Smith, isn't it?
That currently violently exercised Labour activists weren't tolerant about this nonsense during the preceding 13 years is also telling.
There is no significant difference between Labour, Tory and Lib Dem policies. There is no difference between their mindset. All that differs is that the various supporters of the tribes get to yelp baboon-like approval or disapproval of the bullies in power based on the colour of their ties.
If you're not happy with politics in the UK today, the most likely cause of the problem is the person who looks back at you in the mirror every morning.
October 13, 2011 at 18:09




October 13, 2011 at 16:22







October 13, 2011 at 17:01







October 13, 2011 at 17:09







October 13, 2011 at 19:34







October 13, 2011 at
19:43





October 13, 2011 at 20:51







October 14, 2011 at 02:15










October 14, 2011 at 10:42




October 13, 2011 at 10:50




October 13, 2011 at 10:33







October 13, 2011 at 16:40




October 12, 2011 at 23:40










October 13, 2011 at 09:46




October 12, 2011 at 22:26










October 13, 2011 at 11:56




October 12, 2011 at 20:12




October 12, 2011 at 18:04







October 12, 2011 at 17:29




October 12, 2011 at 16:15







October 12, 2011 at 16:52







October 12, 2011 at 14:48







October 12, 2011 at 14:31




October 12, 2011 at 14:27







October 12, 2011 at 14:23







October 12, 2011 at 13:59







October 12, 2011 at 12:35