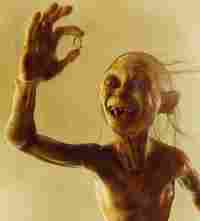 Why do people get so precious about random objects and desire them to exit forever?
Or in other words, I'm going to write about two seemingly totally separate cases but which have the common theme of not wanting to get rid of something that has been around for a number of years. So long in fact that they can't imagine a time without the object.
In one case the object is a pony tail. In the other a tree. In both cases people are up in arms about their destruction.
In the case of the pony tail, a young boy who has just started at a school has been told that his pony tail is against the rules of the school. His father has made a big case out of it claiming that his son's human rights are being violated.
In the case of the pony tail, the young lad had worn it since the age of 4. Other than saying a looks a bit weird there is nothing wrong for a kid to like a particular hair style.
But when the boy goes to school, a school chosen by his parents who knew of the rules and regulations set out by the school, he should follow those rules. If they didn't like the rule about the hair style, they should have chosen a different school. If no other school could be chosen, then tough – life is not fair and learn that lesson early. It's not like the school changed the rules half way through they year where he might have a case, a very slight case and nothing to do with human rights, and even then the boy would still end up having to conform to the school rules.
Kids always have weird desires, though usually they grow out of them pretty quickly. That's the point, kids change their minds often. One day they want to be a nurse, the next day a vet, then an astronaut. So it's surprising that the boy wore his pony tail for so long, but if he cut it off would it be the end of the world. Not really. Even though at the moment he probably can't think of his life without it, within weeks of losing it he probably won't think twice about it. If he is so committed to the pony tail he can still grow it back after leaving school.
I used to have a beard for 15 years. My wife didn't like it so I shaved it off. Am I a different person because of it. Has it changed my personality. Has it made me a weakling like Samson. None of the above. All it means is that I have to shave every day rather than trim once a week.
The second case is that of a large tree. The tree is next to a property, seen here in this Google StreetView, and overshadows it and it's roots are pretty close the foundations to a garage and could affect the property's drains. So the property owners put in an application to the council to have it chopped down. The council initially disagreed with them and placed a Tree Preservation Order on it after a number of villagers petitioned to have it kept. But after expert advice, and possibly after being told that the council might be liable to pay compensation if the tree actually caused damage to the property, the council changed their mind and allowed it to be cut down.
The villagers put in more petitions and took the council to court a number of times to try and stop the tree from being chopped down. The repeat visits to court have cost the council hundreds of thousands of pounds as they defended their position. The fact that the council was taken to court a number of times indicates that each time the villagers lost their court case. But still they fight to save the tree.
This tree was so special to the villagers that a man has climbed into it and refused to come down until the council promise not to cut it down.
But why is it so special. Does it have some historic meaning. Is it photogenic and therefore does it attract visitors to the village. Is it a special species which is very rare. Does it support a population of special insects. Should all trees be kept no matter what. Nope, none of the above. Its just a tree that has been in the village for a few generations so everyone alive has known it to exist and can't think of it not being around. But within months of the tree being chopped down, most villagers will probably not have another thought about it.
The claim is that once the tree is chopped down it will be gone forever. Well trees die of old age. What happens then? It will still be gone forever. But new trees can be planted. And such trees will grow and over time will become huge specimens again. Not exactly the same tree, but still a tree. A bit like Trigger's brush in Only Fools and Horses. The shaft and brush were changed a number of times but it was still Trigger's brush. The same with a tree. A new tree can be planted, and within a decade or two it will be seen as a tree that has always been there and a time when it didn't exist would be hard to remember.
So why were these people so tied to their pony tails and trees? I suspect it was because in these rapidly changing times they are wanting something that is constant – something familiar to use as a safe haven, and separation from such objects causes distress and upset. The pony tail and tree aren't the real issue, it's the environment the people are in.
With the pony tail, the boy had just changed schools and keeping something familiar would probably allow the boy to settle in to the new school. So the school could have understood this and allowed a bit of leeway. Not in allowing the boy to keep it as such exceptions would cause problems with the other children at the school who have followed the rules, but in being a bit less draconian. Maybe getting him to trim it an inch each week till it's gone or put it under a hat.
With the tree, the villagers had known the tree all their life and the owners of the property it was affecting were new entrants so it probably was seen as "townies" who don't understand the ways of the rural world charging around forcing the villagers to change to their ways rather than vice versa. This new situation was upsetting and so latching on to an object which they had known for a long time but which they new entrants would destroy was a natural thing to do and it had to be kept at all costs because if they lost then the whole village would be destroyed. So in this case maybe crown reduction of the tree would be a half way solution for both sides. And then in a few years time, another application to cut down the now smaller tree could be sent in.
Conclusion
The world is continually changing, but how much of the past should we keep and how much should we "throw away". Should ancient buildings be kept or should they be allowed to evolve over the years as they did in the past. Should traditions be kept even though the original reason for its existence is no longer remembered or valid. Should old languages be allowed to wither away
SBML
October 6, 2011 at 22:19







October 5, 2011 at 09:59







October 4, 2011 at 21:15




October 4, 2011 at 20:36




October 4, 2011 at 19:25







October 4, 2011 at 20:10







October 4, 2011 at 21:40




October 4, 2011 at 18:52




October 4, 2011 at 18:08




October 4, 2011 at 16:04










October 4, 2011 at 18:30




October 4, 2011 at 15:26




October 4, 2011 at 15:06




October 4, 2011 at 15:03




October 4, 2011 at 14:23







October 4, 2011 at 13:46




October 4, 2011 at 13:40







October 4, 2011 at 13:15