Would you happen to know?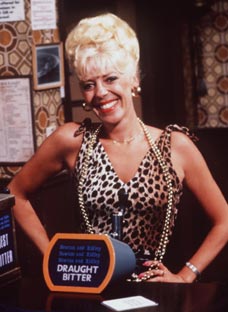 The answer to some technical questions which are beyond me at the moment?
Thanks to the generosity of one of my readers (you know who you are, bless you!) I have been given an Ipad to allow me to stay in touch with you all under the present 'difficult' circumstances.
Being a very 'PC' sort of person I have absolutely no knowledge whatsoever of Apple products.
So, your starter for ten, Apple Geeks……
At the moment I have instructions, keyboard, and language, in Dutch and French…..I could manage in French but I have to think about it, not bash out mindless drivel with gay abandon as I usually do – is there an App or something I can download somewhere that will allow me to change this configuration to English with English keyboard? Do you have an address for this App?
Is there the equivalent of 'Word' document that I can download for Ipad? Do you have the address?
What about e-mail? Do I have to go direct to web mail, or is there the equivalent of Microsoft Office that will download all my e-mail?
I see I have 'Itunes' on this – great I can have music, but I need earphones, anybody know the address of lightweight earphones I can buy online? Muddy Waters instead of roaring air conditioning, Yeah!
The hospital has an internet connection which is a USB hub – the only USB hub I can see is a spur off the charger unit – do I plug it in there? (Don't all groan at once, I said I knew nothing about Apple…….)
Meanwhile I am trying to catch up on the various disasters of the past ten days – anybody got a particular subject they would like to talk about, i.e would like me to bash out some drivel to get you started? The choice is overwhelming me……
OK drinks on the house to the first correct answers….
Now, where did I put the Bet Lynch earrings? (Good wig, innit?)
September 30, 2011 at 13:14




September 29, 2011 at 22:54










September 29, 2011 at 22:31




September 29, 2011 at 20:02







September 29, 2011 at 18:31







September 29, 2011 at 17:25







September 29, 2011 at 16:41







September 29, 2011 at 16:02




September 29, 2011 at 15:56




September 29, 2011 at 15:42