Blogger's Handbags at Dawn: The *More Popcorn* Sagas.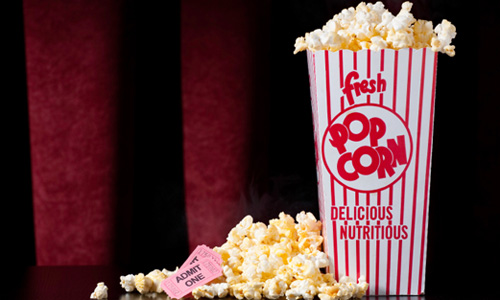 One of the defining features of the comments section of political blogs is the propensity for reasoned debate to slide into hysterical abuse. Frequently the comments can be better than the original blog posts as commentators relieve their frustration that other commentators hold views equally as virulent as their own, just as entrenched, and flatly refuse to back down for one second from the outer reaches of the opposite political spectrum…
The anxious moderator sits hovering over the 'moderate' button, trying to fathom the moment when 'acrimonious debate' turns into a 'defamatory time bomb' ready to explode under the web site owner. Or prays that their social position in life, based under their Mum's back stairs, unemployed and unloved, leaves them free of the tender attentions of Mssrs Carter and Ruck.
Free Speech has been a minefield ever since blogs were invented. The judiciary has appeared unsure whether blogland defamatory abuse is a virtual extension of neighbourhood pub conversations, and should be treated as slander, or whether it is truly libel to be punished as seriously as defamatory words published in the permanence of the printed book. (I'm not getting into the finer points of legal definition here, kindly un-jerk knees lawyers; this is addressed to all bloggers, not just you).
On Wednesday last, (only a faxed copy is available to date, permanent link when available) Mr Justice Peter Annis, sitting in the Canadian Superior Court of Justice in Ontario, waded into this philosopher's bourn and emerged bearing words of wisdom.
Whilst the Canadian decision is obviously not binding on the London High Court, it will be read with interest and may inform future judgments. It suggests that there may be a difference between defamatory words 'printed' in a comments section and those hurled with gay abandon into print during a lively exchange where the 'injured party' has had both the opportunity to respond to them – and refute them, and has also been part and parcel of such lively debate.
In short, you may not be entitled to stomp away from a lively virtual pub exchange of insults and then later pointed to printed words in hurt tones and claim 'libel'.
That is an interesting 'fag paper' slid between the world of slander and that of libel.
Internet blogging is a form of public conversation. By the back and forth character it provides an opportunity for each party to respond to disparaging comments before the same audience in an immediate or a relatively contemporaneous time frame.
This distinguishes the context of blogging from other forms of publication of defamatory statements. One exception could be the live debate, of which blogging constitutes the modern written form.
That is not to suggest that if you find yourself libelled on the internet that you must step into the fray and respond to defamatory comments if the opportunity exists, just that it is no use slugging it out with the best of them and then retire from the ring muttering 'anywhere but the face darling' and later point your lawyer in the direction of the parting shots from your previous combatants.
The case of Baglow v. Smith, taken out of its legal context and turned into blogging terms, was between 'Dr Dawg', owner of Dawg's Blog, aka John Baglow, a left wing commentator of some renown, and three defendants – 'Peter O' Donnell', in fact the user name of Roger Smith, and the two owners of the 'conservative' – perhaps code for right wing – Free Dominion web site.
Left/Right, seconds away. Let battle commence. More popcorn.
The subject at issue was the treatment of a Guantanamo Bay detainee, Omar Khadr, a Canadian captured by American forces when he was 15 years old and thus covered by the UN Convention of the Rights of the Child.
In the course of the on-line argument, the left wing Dr Dawg referred to supporters of the conservative government as 'yokels with pitchforks', indeed he publishes on his blog a piece entitled 'Off with his head' in which he refers to the incumbent government as a 'horrific gang of sub literate hoodlums'. He thinks Omar Khadr should be released as a matter of International Law. You get the picture.
Other right wing blogs join in the fray and tempers rise to boiling point. Commentators swing between the various blogs hurling abuse at each other. One such comment runs:
In the moral sphere, you seek complicity with the recent murders of American aid workers under the spurious (if outrageous) charge of spreading Christianity, when you sign up to support Omar Khadr. I think such public declarations of support of Al Qaeda and the Taliban amount to treason, given that we are engaged in a war against them. It's really only because the war is contained and not likely to be lost on our soil that these normal laws do not apply, or shall I say, are not being applied. But the government of Canada would be quite within its legal rights to arrest the lot of you for treason.
Dr Dawg had by this time returned to his blogging haven of Dawg's Blog and failed to respond to a comment that branded him 'one of the Taliban's more vocal supporters'. It was in respect of this comment that he claimed he had been libelled.
The case was summarily dismissed, but not before Mr Justice Peter Annis had made some obiter remarks.
"a statement is not derogatory when made in a context that provides an opportunity to challenge the comment and the rules of the debate anticipate a rejoinder, unless the statement is wholly outside the scope of the debate or otherwise so outrageous as to prevent meaningful argument from continuing."
Bringing an action on the comment in mid-debate runs contrary to the rules and has the effect of chilling discussion. If allowed, it places the opposing party in a defensive mode, rather than an offensive one, strategically putting that party at a disadvantage.
The judiciary are beginning to grapple with the challenge of defamatory words that the utteror may part with under the impression that they are the same as lightly spoken words, (Robin Hood airport anyone?) but which hitherto the law has been forced to treat with all the respect previously accorded to the published word – commissioned, edited, and duly reflected upon.
h/t to Matthew Nied