Profligacy in the Magistrate's Court.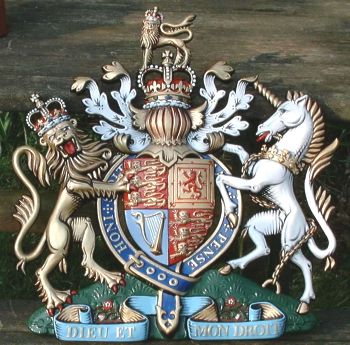 The Magistrate's Court is one of our oldest institutions, the very embodiment of Cameroid's Big Society. The devolvement of power and responsibility down to grass roots level.
'Good and Lawful' men have been charged with objectively determining our welfare and good conduct for nigh on 1,000 years.
'Welfare'? Yes, until relatively recent times, the Justices of the Peace also governed the country at a local level, setting wage levels, controlling services thought necessary for our welfare – they still do today, hence their responsibility for deciding by whom and when we may be sold alcoholic beverages.
They were, if you like, a secular court, a court of public morals, linked back to the Anglo-Saxon Moot courts, to whom fell the duty of deciding what was acceptable behaviour according to the law, and what was deemed to cause a breach of the King's Peace.
Their duties have risen and fallen over the years, but even today, 95% of those who are alleged to have transgressed the law come first before these untrained but worthy and honourable local men and women entrusted with the task of objectively sorting fact from fiction in the matter of our behaviour.
They are aided these days by a legally trained clerk whose duty is to advise them on the law to be applied and the extent of their powers.
The Magistrate's Courts are not 'teh evilz state' come to oppress us, nor the province of slick silver tongued barristers who tie us in knots – but the embodiment at a very local level of maintaining peace between squabbling citizens in an overcrowded world.
How utterly depressing therefore, that the very first place in which an example of alleged contravention of the insidious Bribery Act 2010, in force a matter of days, should occur is not in the expected far reaches of million dollar arms shipments, or amongst our scrofulous MPs – but down in the humdrum world of the Magistrate's Court.
Munir Yakub Patel is due to appear before Southwark crown court on 14 October to answer the charge under section two of the Bribery Act 2010, for supposedly "requesting and receiving a bribe intending to improperly perform his functions".
Patel, Clerk to the Court at Redbridge has become the first person to face charges under the Bribery Act. The Sun newspaper filmed a man, alleged to be him, accepting £500 to keep a motoring offence off the legal database.
It is easier to believe, if not sanction, that those at the top of the greasy pole have become corrupt and profligate – many temptations come their way.
Facing the truth that within the doors of that ancient institution, the Magistrate's Court, lurk individuals who live amongst us, represent a class of people held up as examples to us at a very local level, yet have no higher standards in life than the people they are appointed to regulate is both depressing and degrading.
The very definition of what we used to term a 'Banana Republic'.
Not found guilty yet, Mr Patel, but if you are, I shall abandon hope for Britain. You're on my watch list.
Remind me, do fish rot from the head or the tail first? Welcome to Britain 2011.






September 2, 2011 at 18:17










September 2, 2011 at 12:59










September 2, 2011 at 12:20







September 3, 2011 at 16:10




September 2, 2011 at 10:45










September 2, 2011 at 10:38







September 2, 2011 at 13:29










September 3, 2011 at 14:19







September 3, 2011 at 16:08







September 3, 2011 at 18:26







September 2, 2011 at 16:35




September 2, 2011 at 09:37







September 2, 2011 at 09:20