Another One Bites The Dust in the Court of Protection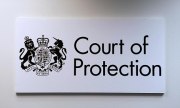 Dear Legal Profession,
What fun! I can remember a time when 'litigants in person' were mocked as the 'afflicted' by the legal profession. A nuisance. Didn't understand the system. Not professional.
Do read on!
This litigant in person was supported by a 'McKenzie Friend' – one of those 'garrulous bar room lawyers', yes, one of them! Groan if you must, laugh if you will. Keep laughing – this one wiped the floor with the Local Authority he was opposing.
The case involved was another of those Court of Protection cases involving the irredeemably badly drafted addendum to the Mental Capacity Act – the Deprivation of Liberty Safeguards.
I have before me an order from Mr. Justice Ryder permitting me to publicise some of the facts of the case. This is a unique situation – the first time I have been permitted to publicise a case being heard in the Court of Protection – as it is being heard.
I would love to tell you the name of the Local Authority involved, but I am not allowed to. I would love to refer to them as 'The Completely Bloody inCompetent' authority – but I am not allowed to. The Judge has ordered that I describe them merely as TCBC. Although I know that you are all intensely Google proficient, please do not add the results of your Googling to the comments below this post – I do not wish to spend the weekend in Holloway for contempt of court. Thank-you.
We will just have to wait for one of our highly efficient main stream media companions to apply for permission to name the Authority – they deserve to be named.
I would love to tell you more about the Care Home involved – there is a great deal I could say, it is well known to me. Again, the Judge has ordered that I do not identify it in any way whatsoever. This, I might add, is not for the benefit of protecting the reputation of the Care Home, although that is an unfortunate side effect – but to protect the identity of the First Respondent, and that is a right and proper decision.
So, to the gist of the story.
DJ, for thus I must refer to him, was caring for his 92 year old Father, SJ.
SJ was not the easiest person to care for. Gently sliding into that twilight world between full participation in life and the end results of Alzheimer's disease; SJ was confused, disorientated, and frequently stumbled. He also became somewhat paranoid and given to making wild accusations. As with many elderly people, his skin became thinner and he bruised easily.
It came to pass that during a spell in respite care – pace Neary – enquiries were perfectly correctly made as to how SJ had acquired the bruises on his arm. He replied to the effect that his son had beaten him up. Again, quite correctly, it was decided that SJ should not return home until the truth of these allegations was known.
I have no complaint so far.
However, that was last December. There are many parallels between this case and that of Steven Neary of which I have written previously. Not least the involvement of the redoubtable Sam Smith, and the well respected expert solicitor Chris Cuddihee.
Since last December, the Local Authority has moved from the position of believing absolutely, and acting accordingly, the allegations made by SJ, to one of deciding that SJ does not have the mental capacity to make decisions – how so? Well, that was because SJ effectively withdrew his allegations, and loudly demanded to be allowed to return to the loving home of his son, DJ.
So long as SJ was making allegations which meant that he couldn't possibly be allowed to live with expensive support in his own home, they believed him. Once he changed his mind, and decided that he wished to leave their care, they changed tack and talked of applying for a Welfare and Financial Deputyship which meant they could refuse to let him return home – or rather they could make the decision for him that 'he didn't want' to return home. In the end after months of complaints from DJ they used the Deprivation of Liberty Safeguards just as Hillingdon did with Stephen Neary. Despite this serious step, since last December they had failed to update the continuous care plan for him. They also banned DJ from seeing his father. At a Protection of Vulnerable Adults meeting DJ was found guilty of emotional and physical abuse.
DJ, the son, was, as you may imagine, incensed to find that he was only allowed supervised visits to his Father (later upgraded to a full ban on face to face contact), and further incensed when the local council failed to take into account the new allegations that his Father was making that someone was beating him up in the care home!
In desperation DJ became a blogger – he recorded a long conversation with his Father – loudly requesting that he be taken home – and put up a website publishing it. The council demanded that the web site be taken down.
That then was the background to the case heard in the Court of Protection over the last few days.
When it came to the hearing, the Council had four representatives and the Official Solicitor another four.
DJ and Sam Smith sat alone. Two lay individuals. They had filed a full position statement with all their exhibits – including the recording – dutifully indexed and served in accordance with the judge's requirements. It represented many hours of labour.
From the council – a few sheets of unbound papers, not paginated, not indexed, and containing an eight month old care plan…that the Judge held up for the benefit of journalists present. It is the talk of Fleet Street.
Mr. Justice Ryder, a deceptively subtle legal figure with a panoply of well turned phrases, forced the Local Authority to withdraw the findings of the POVA meeting and concede they lacked the evidence to support their allegations – far be it from me to comment on the implications of this; you may conclude that he didn't believe a word of it, perhaps there was some small technical detail that flawed it, you must make your own mind up. (Holloway prison beckons again!)
He has given the Council a meagre 14 days to produce SJ's medical records and social services records and give them to the Official Solicitor, a mere 3 days to produce the absent current care plan, plus a 'clear statement from a relevantly qualified officer of the council' setting out whether a return home is in SJs best interests, the same 3 days to chose and instruct a relevantly qualified psychiatrist who should be prepared to report within another 3 days, and has set a date of 19th/21st September for a further interim hearing notwithstanding it is vacation time for the Courts. They are going to have to move with unaccustomed speed.
You might conclude that he was less than impressed with the preparation that had gone into the 'official' application to continue to prevent SJ from returning home. It is certainly 'robust' case management.
More importantly, Mr. Justice Ryder has made clear his opinion of past events by ordering that DJ shall have unsupervised contact with his Father, and shall be consulted in any move to 'another' care home in the interim period, and that:
The 5 allegations which formed the basis of the POVA hearing, which lay behind the LA decision to ban DJ from visiting his Father are not capable of proof and the conclusions reached at the meeting on 29th June are not therefore sustainable in fact or in law.
The Local Authority have now been forced to admit that SJ has stated that his preference would be to return home to live albeit that he has never attempted to leave the care home. Something they have denied for many months.
It is a remarkable achievement for DJ against the might of the local authority's legal department, both to exonerate his good name and more importantly to ensure that SJ can end his days in the homely atmosphere that best suits his needs.
DJ has been very fortunate in the pro-bono help he has received from Sam Smith, who although not a lawyer is an experienced and successful litigant in person. Smith has written many articles on Mental Capacity Law (some of them on this site). He is a vicious former Labour spin-doctor who began his career as a volunteer in the Millbank Attack Unit but defected to the Conservatives in disgust at Labour's misrule, partly due to the very laws at issue in this case. DJ has also received help from Chris Cuddihee – the lawyer who freed Stephen Neary from the clutches of Hillingdon Council and from an academic who does not wish to be named.
[Note: Originally published on 12/8/11, republished to get maximum exposure]
August 16, 2011 at 12:47







August 15, 2011 at 09:59







August 13, 2011 at 00:36




August 12, 2011 at 23:58







August 12, 2011 at 22:33




August 12, 2011 at 22:05










August 26, 2011 at 21:10







August 12, 2011 at 18:04










August 12, 2011 at 18:33




August 12, 2011 at 16:28