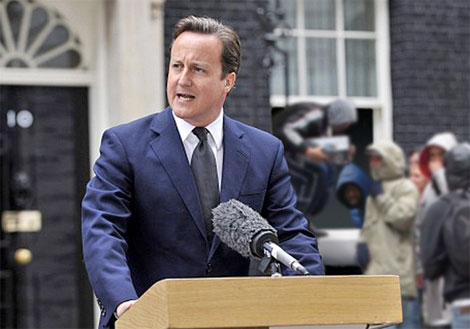 The picture above was found by Charon QC on Twitter; unfortunately I do not know the artist.
The second picture is by Digi-Artist Surian Soosay, on David Cameron's return from holiday.
For anyone baffled by the logo, COBRA – in addition to being the Cabinet Office Briefing Room A, where the UK Crisis Committee meets – was also a set of villains from Marvel Comics (and I make no comment on that).
These are my two favourite pieces of quirky 'riot art' so far.