More Sports Documentaries – an Impossible Job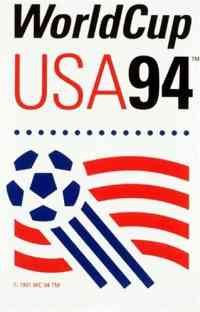 A recent OutspokenRabbit post (kindly crossed by the good people at Anna Raccoon) – concerned 'Orient for a Fiver', a behind the scenes film which provided an insight into a club enduring serious hardship. Its televisual brilliance owed much to the way in which Orient's on-field woes actually became a sub-plot to the gradual breakdown of joint-manager John Sitton. For any work of film or literature on sporting matters to appeal beyond the standard demographic, there has to be something else in there to disrupt the predictable flow of games, results, heroes and villains.
In that regard, 1993′s 'An Impossible Job', centred around the failure of Graham Taylor's England side to qualify for USA '94, falls just short of the mark set by the cinematic epic of the following year. However, the way in which it prompts the viewer to re-assess Taylor as a man, then the manner in which he was treated by a blood-thirsty media, makes it a fascinating piece of television nonetheless. Of course, it also spawned the memorable phrase "Do I Not Like That", which has become part of English sporting folklore.
The footballing background to the context of the film is probably worth explaining to anyone who has either chosen to forget England's dire period in the first half of the 1990s, or never took an interest in football anyway. Taylor's side had scraped through to the 1992 European Championships in Sweden after a tough qualifying group that also contained the Republic of Ireland and Poland. Two draws against Jack Charlton's emerald-clad over-achievers were probably more than England had deserved, and even then it had taken a late strike from an ageing Gary Lineker in Poznan to book their place in the finals. The sense that the wrong side had somehow made it to Sweden was backed up by performances and results. England, a dull and functional outfit who relied desparately on the goals of David Platt, managed two scoreless draws before Tomas Brolin sent them home with a flash of the brilliance that was eventually lost to junk food.
So the coach was already under substantial pressure to start England's World Cup Qualification campaign with a few positive results. Norway, under the guidance of soccer-scientist Egil Olsen, would be the surprise package of not only the group, but European football itself. Their organised defence and use of 'the Flo Pass' to create openings from deep would prove mightily effective and completely upset the conventional wisdom that it was England and the Netherlands who ought to progress. The Poles, drawn in their third successive qualifying round with England, completed the 'serious' opposition, with the numbers made up by Turkey (who were pretty useless back then) and the footballing cannon-fodder of San Marino. Taylor had already been subjected to a rather tasteless 'Sun' headline following their elimination from Euro '92. 'SWEDES 2 TURNIPS 1' carried with it an unflattering shot of Taylor in wide-frame, with the top half of his head having been replaced by that of the root vegetable. Nobody was to know that his team's performance against the Norwegians at Wembley could later be viewed as an excellent one – England thoroughly battered their opponents, who by the autumn of 1993 were ranked second by FIFA. Only an exocet from Kjetil Rekdal gave the visitors what was an unmerited share of the spoils, and it would of course turn out to be two crucial points dropped. The shouts of "we want Taylor out" at the end of the game probably reflect pre-match antipathy towards the man more than anything that actually occurred during the 90 minutes.
The documentary rightly focuses on the matches that ultimately decided England's fate, with a truly dire performance in Katowice from which a 1-1 draw is somehow salvaged. Following this is another nightmare in Oslo, where it becomes apparent that Taylor has perhaps been too loyal to senior players who are on the slide at the highest level. The 'showdown scene', if you will, takes place on a fateful night in Rotterdam. England play as well as they have at any point in the previous three years and create numerous opportunities to score. One of them falls to Platt, who is dragged back by opposing skipper Ronald Koeman on the edge of the penalty area. Whether the offence took place a fraction inside or outside the box is debatable.
What was utterly beyond doubt at the time and remains so is that Koeman (who, while a world-class distributor of the ball was never actually that hot as a defender) should have walked. With half an hour against a pretty dysfunctional Dutch outfit and a one-man advantage, it is difficult not to see England at the very least drawing the game with some comfort. As it was, Koeman gets away with a yellow card and then scores the opening goal with a well-executed free kick ten minutes later. A second on the break and England's qualifying campaign was over, though not before the embarrassment of going a goal down to the tax haven of San Marino in Bologna. This was the first time that the principality had ever led in a competitive international, and the timing of the goal at 8.3 seconds from the kick off remains a World Cup record.
Taylor's England failed dismally when it mattered, but watching this unfold ponders further questions as to how much of a disastrous campaign was really his fault. The robbery in Rotterdam owed far more to bad luck and shoddy officiating than it did to any sense of English ineptitude, and there is a brilliant moment where a coach at the end of his tether badgers a FIFA official on the injustice of it all, then explains the ramifications to the linesman, "I was just telling your colleague that the referee has got me the sack. Thank him ever so much for that won't you?". This sense of frustration regarding events that are totally out of his control also extends to his players as a visibly apprehensive Taylor is forced to endure error-strewn performances that fly in the face of direct instructions.
It's a toss of a coin between the trips to Poland and Norway as to exactly where England hit rock bottom in this qualification series, but the first half of that match in Katowice was summed up by the coach as follows, "you talk til you're f***ing blue in the face…CAN WE NOT KNOCK IT?", shortly followed by an observation that "they've done everything that we've told them not to do". Sometimes the man in the dugout really is helpless once his charges cross the dreaded white line, and watching his side turn in a hot-headed performance, littered with individual mistakes, is the sort of experience that can explain the link between football management and long-term health problems. In reality it does not get much better after the break, but against less than cohesive opposition, with a Dracula-esque fear of crosses, Ian Wright scrambles an equaliser and complete disaster is averted, if only for four days. Is Taylor's spontaneous leap off the bench one of joy, relief, or that of a man who knows he and his side to have got lucky?
Graham Taylor was actually a superb hands-on coach, and I suspect this may have been part of the problem. His previous success with Watford and Aston Villa had been built around attention to detail and thorough preparation of restarts and set pieces. He explains to his players in the Polish rain that, "until they change the laws of the game, restarts and set pieces will always win and lose games". Perhaps that analysis would differ today, but it still held considerable merit the best part of two decades ago. However, deprived of the opportunity to instill his methods on a day-to-day basis, as he would have had at club level, Taylor had to watch his side making errors that could be ironed out during an effective pre-season that would never arrive.
The three-man central defence that backfired badly in Oslo was something that had served his Villa side well as they finished second to Liverpool in 1989/90 – the key difference here is that unlike the triumverate of Nielsen/McGrath/Mountfield that had worked together on a daily basis for months, Taylor's England would never get the opportunity to work on a detailed gameplan for a sufficient length of time to execute it well. There are some enjoyable moments here, such as where a training ground routine involves Stuart Pearce meeting a touch-stop free kick and blasting it home. There is a quite justified sense of satisfaction for all concerned when it is reproduced to perfection in England's win against the Poles at Wembley. Taylor talks more than once about the frustration of international management, with the long period of inactivity that might follow a negative result. Some of this simply reflects his wish to put some points on the board at the next available opportunity, but from watching his enthusiasm for working with players on a daily basis, one wonders whether he and the job were ever a suitable marriage.
This is not to say that he did not make a few significant and avoidable mistakes. Firstly, a look at some of England's players from the period provides immediate insight as to why they failed to perform at international level. Many were simply not good enough, while Des Walker and Chris Woods, who clearly had been but a few years earlier, now appeared to be the beneficiaries of selection based on name recognition and the efforts of a footballing lifetime ago. More than one player was experiencing difficulties with drink, drugs or gambling while a few appeared not to understand the gravity of the situation in which they were involved. After that dreadful effort in Katowice, Taylor closes his address to the squad by saying, "well done lads" – the words of a man who was either over-keen to keep his charges onside, or had simply watched a different match to the rest of us. If ever there was a time to read the riot act to a team who had been outplayed and got a fortunate break, then this was it.
It is difficult for anyone apart from Taylor himself to be the star of this programme, but with his brief and thoroughly useless cameo appearances, Phil Neal almost manages to steal the limelight. As assistant coach, Neal's 'job' seems to involve little more than parroting the last words spoken by his boss, swiftly following it up with a quick flapping of the arms. For anyone who doubts this bunny's analysis that sycophancy will get you further in life than raw talent backed by some sort of work ethic, then take a look at the ex-Bolton manager's hilarious impersonation of Waylon Smithers from the Simpsons, and ask how the hell he ever made the coaching staff of an international football team. Lawrie McMenemy, whose role, let alone practical use in the operation escapes the viewer, had become little more than a media man by the 1990s, who had been left behind by a changing game (ask fans of Northern Ireland, who he later managed with less than sexy results).
Taylor, perhaps too nice to pull the trigger, retained the 'services' of these people, and it was quite apparent that ideas on the touchline were coming from a single source. The Peter Taylor or Brian Kidd figure who could explain to the gaffer that his original team shape was all wrong, or that one of his favourites needed to be dragged off for the benefit of the team, was sorely lacking. Neal, whose 'peak' arrives during the quite brilliant "this will be a test" moment in Norway, contributes the square root of nothing to the cause, either because he believes his brainless efforts as a 'yes man' to be what Taylor wants, or for the more innocent reason that he had precisely no independent thought to offer on any subject. Either way, he was painfully out of his depth and Taylor should have displayed sufficient balls to get rid. On that theme, what do we make of Paul Gascoigne from watching all this? England's most naturally gifted footballer in a generation and occasional Geordie rapper (yeah I couldn't resist – 'Fog on the Tyne') was enduring an unhappy spell with Lazio in Italy and it was clear that this unsuitable environment had effected him adversely in a multitude of ways. Overweight and often a marginal figure in games where England needed the whole team to be firing, a strong case emerges for dropping Gazza from the starting eleven, and possibly the squad altogether. Perhaps the prolonged absence of Alan Shearer, which did huge and untold damage to Taylor and the quality at his disposal, did more to safeguard Gascoigne's 'automatic pick' status than anything?
After being the first coach to talk about the player's "re-fuelling" problem, Taylor turns the question round on the journalists who push him on the subject, "there are a lot of you who think he should be out but won't say so". This is something of a cop-out given that these are decisions that the coach himself is well paid to make. When asked by FA bigwigs for his feelings on Gazza as a player, Taylor explains, "with regards to Gascoigne himself, part of the problem that I've had as a manager is I've spent far too much time talking about him". With Platt, comfortably England's best performer at the time, operating as an attacking midfield player himself, it is worth asking whether both he and Gascoigne could both be accommodated while retaining team shape. If this bunny had to pick one and only one of them to take the field for England circa 1992-93, then Platty wins that particular joust hands down.
However, the coach comes out of this as a thoroughly decent man, despite his propensity for swearing on the touchline. He defends his players, shows them considerable loyalty, goes out to meet Platt in person to explain why he is no longer captain, and rises above both the bloodhounds of the gutter press and the hatred that can occasionally be heard word for word in the crowd. When a 'fan' turns racial on John Barnes (who by this time is well past his best), Taylor takes on the bigot, who strangely enough appears to be sat in the VIP area. "You're talking about another human being so just watch your language". Well said Graham, and it is worth noting that in the years since what was a bleak time for English football, those players who have spoken about their ex-coach have had almost entirely positive things to say about him.
Someone who might also have a lot to thank Taylor for is Rob Shepherd, who provides a moment of gold during the press conference ahead of the game in Rotterdam. The Today hack makes no effort to disguise his feeling that armageddon is imminent, and wears a distinctly worried expression throughout. Taylor tells him, "you worry Rob – but don't make the rest of us f***ing worry – go and worry on your own". Both men would be half right, with the team chosen by Taylor performing well, only for Shepherd's concern about the eventual result to be proved right. Fast-forward a decade, and Shepherd (then of the Express) has run into difficulty in a wine bar and finds himself charged with GBH. Who appears as a character witness as part of his defence's call for leniency? None other than Graham Taylor, who clearly didn't do grudges.
The media pack themselves do not come out of this with a great deal of credit. Many of them appeared to feed their readers with a misplaced notion that England should be flattening all but the strongest opposition, and this in turn leads to unrealistic expectations. When you look at the pool of talent that Taylor had to pick from, it was probably one of the weakest that England had possessed in a generation. The reason for many of Taylor's one-off, horses for courses and seemingly random selections was simple – the absence of players who were proven at international level meant that picking an eleven to win a specific match was a very difficult task for any England coach at the time. Sometimes, most notably in Norway, he got it badly wrong, but was often hamstrung by the resources he had to work with.
Taylor is probably far more courteous to his press tormentors than many would be had they been depicted as a turnip, an onion, or been labelled 'Norse Manure' on the back page of a national rag. Tellingly, he reminds the journalists "my team has to go out and play – your selections never carry that responsibility". I got the impression that Taylor felt he was also more responsible for his words than the hacks who hounded him would ever be, and that this was a cause of much irritation. They didn't have to wake up to vicious and personal attacks in the newspapers, then smile and be polite to the people who had written them. Watching an uneasy relationship develop made this bunny (who, like many, thought Taylor to be simply inept at the time) re-evaluate exactly who the good guys were.
Another interesting face making a brief appearance is that of Charles Hughes, then the FA's director of coaching. Hughes had also authored their official manual on the subject, and discovered through statistical research that most goals were scored by moves that involved three passes or fewer. This may well have been true in the 1960s and 1970s, but two decades on, the dynamics of football were changing and the 'position of maximum opportunity' espoused by Hughes and his advocates (of whom Taylor had been one) was now somewhat limited in its scope. European sides at both club and international level were now fitter, stronger and retaining the ball with greater efficiency. A long punt towards the penalty area may well be proceeded by ten minutes chasing shadows, with the same pattern repeating itself ad nauseum throughout the match.
Coincidentally, Egil Olsen had propelled Norway above England in their qualification group with a tactical approach that owed something to Hughes and his philosophy on winning matches. The use of 'the Flo pass' in particular was based on a calculation that a percentage of high balls aimed at a tall wide player would result in some sort of goalscoring opportunity, either for the central striker or two midfield players breaking from deep. With the right personnel, this style of play can still bring limited success even now, but whether the players available to England could have enabled Taylor to play in the way that he really wanted to was an altogether different question – he and his side frequently appeared to be in a tactical no man's land as a result. Moreover, that Hughes was the man 'coaching the coaches' told you a lot about what was wrong with English football.
Finally, it is worth mentioning an emerald elephant that was permanently in the room, but for obvious reasons had no natural place in this programme. Much of the frustration around England's perceived or real under-performance owed itself to the achievements of a certain team from across the Irish Sea. As stated earlier, it was they and not England who had deserved to go to Sweden in 1992. The Irish were consistently above England in the world rankings, achieved results against top-drawer opposition that were beyond the efforts of Taylor's side, and most notably, managed to qualify from a group containing Spain and Denmark for the 1994 World Cup with a brand of football that was distinctly British in its character (in fact half of that Irish team had actually been born in the Uk). Whatever low-points may have followed in later years, England have usually retained the claim of being the best international team from these isles.
Hey, even Wales came closer to making those finals, which tells you something. Take care and I'll catch you soon…
Daz Pearce – OutspokenRabbit
August 13, 2011 at 10:25