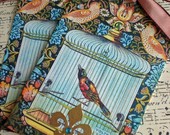 Among the accused was, for instance, Laura Johnson, the 19-year-old daughter of a successful company director. She lives in a detached converted farmhouse in Orpington, Kent, with extensive grounds and a tennis court.
She is an English and Italian undergraduate at Exeter, favourite of the Boden-wearing classes. Before that, she attended St Olave's Grammar, the fourth-best state school in the country, and its sister school, Newstead Wood, gaining nine GCSE A grades and four A*s.
At St Olave's, she studied A-levels in French, English literature, geography and classical civilisation. Yesterday, at Highbury, she was accused of something slightly less civilised – looting the Charlton Curry's superstore of electrical goods worth £5,000.
Now then Ms Harriet Harman, could you explain to me exactly how the "trebling of tuition fees; the taking away of the education maintenance allowance; or 'the cuts' actually impacted on the loathsome Ms Laura Johnson?
Perhaps the example of Politicians smashing voters trust and grabbing whatever financial advantage they could from the expenses pot had more to do with Ms Johnson's belief that £5,000 worth of 'free' electrical goods was her entitlement in life?
(She had better get sentenced to longer than Charlie Gilmour, or even I might find myself a supporter of the free Gilmour campaign.)
August 12, 2011 at 21:45







August 12, 2011 at 05:32




August 11, 2011 at 19:06










August 14, 2011 at 16:34







August 11, 2011 at 14:46







August 11, 2011 at 12:20







August 11, 2011 at 11:29







August 11, 2011 at 10:49







August 11, 2011 at 10:46